Coronavirus Scam Alert: List Of Legitimate Websites For COVID-19 Updates
3 min read
A wide number of potentially-malicious websites and masses of scam emails are being reported as it didn't take long for cybercriminals to latch onto the anxieties around the COVID-19 pandemic and decide to try and make money out of it.
According to an article from Forbes, cybersecurity company Recorded Futurenoted in one of their reports that there has been a significant rise in the number of website registrations related to the COVID-19 virus.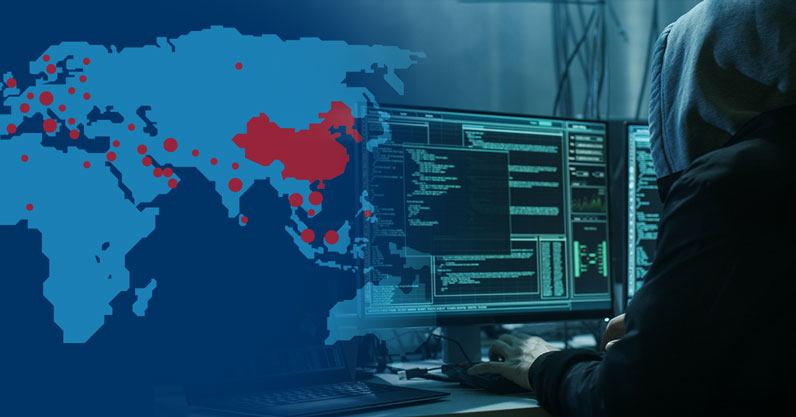 They believe that some of those websites are being used to either infect the recipients with a malware or worst, pilfer information to be used in scams.
Knowing that there are unscrupulous attempts to gain your personal information especially if you just want to keep yourself updated or you want to extend your help to the victims of the worldwide crisis, now is the time to not only double but triple check your security so that your contributions will be in good hands.
Here's a list of potentially harmful websites that can infect your computer with malware. In addition, we've listed some of the legitimate websites you can trust for updates and news regarding COVID-19.
Domains that are potentially dangerous according to Forbes
We broke the link so you will not accidentally click on them. Do not attempt to access these websites or you run the risk of infecting your computer or smartphone.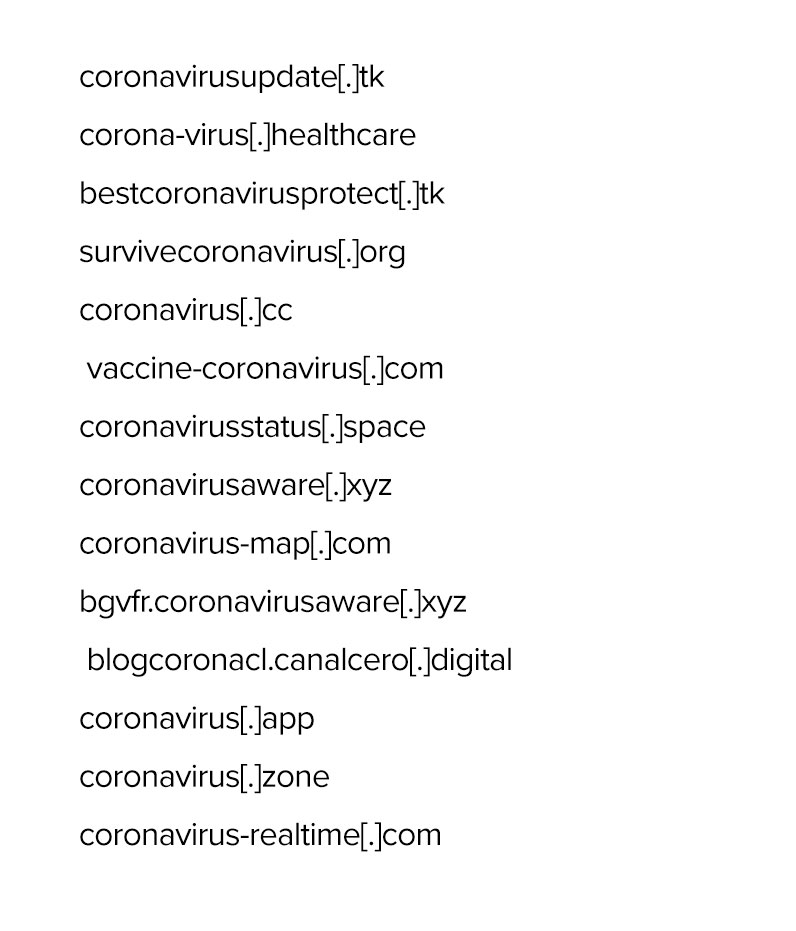 Legitimate websites where you can get current COVID-19 updates
Department of Health (DOH)
Centers for Disease Control and Prevention (CDC)
For updated information for everything that you need to know (symptoms, how to protect yourself, preparation, etc.) regarding the COVID-19 disease outbreak.
The World Health Organization (WHO)
who.int/emergencies/diseases/novel-coronavirus
For rolling updates and other health-related information on COVID-19 disease worldwide.
The United Nations (UN)
For news and updates regarding various programs dedicated to help fight COVID-19 globally.
News organizations
CNN Philippines, ABS-CBN News, GMA News TV, Philippine News Agency, Philippine Daily Inquirer, etc.
For latest news updates (travel ban, community lockdown etc.) on COVID-19 taking place in the country.
We also created a dedicated section for all COVID-19-related articles. We not only publish news from legitimate sources but we also release tips, banking advisories, and other pieces of information that will make your life #WiserHealthier this COVID-19 season.
Steps to defend yourself against phishing attempts
The Cybersecurity and Infrastructure Agency (CISA) continuously warns each and every one of us to stay alert and to avoid scams related to the COVID-19 disease.
Everybody must practice prudence and discretion in handling attachments, emails, or hyperlinks with subject lines related to COVID-19.
They are encouraging the people to take these following precautions.
Refrain from clicking links from unknown emails and always be careful lin checking attachments.
Use only trusted and legitimate sources in searching for fact-based and updated COVID-19 information.
Do not reply or share any of your financial or personal formation on unsolicited emails.
Take note and be wary of social media pleas, texts, or calls related to COVID-19.
Before making your donations, verify your chosen charity's authenticity.
With the compelling number of news coverage surrounding the world crisis brought about by the COVID-19 disease, it didn't only create a new pandemic but it also gave rise to phishing attacks looking to exploit public fears towards the killer virus.
It pays to be informed. Remain vigilant and prevent yourself from falling into the sneaky hands of those scammers who are taking advantage of the situation.
Keep yourself informed and updated, and stay focused on helping yourself, your family, and the world survive the COVID-19 crisis.
SOURCES: Forbes, Norton, US-Cert.gov