Vital Commodity Hoarders To Be Arrested And Slapped With P2M Fine Says Malacañang
2 min read
Those who are taking advantage of the COVID-19 situation in the country by hoarding vital commodities such as alcohol, medicine, and face masks are going to face serious consequences as Malacañang has announced that they will impose stricter and stiffer penalties against hoarders.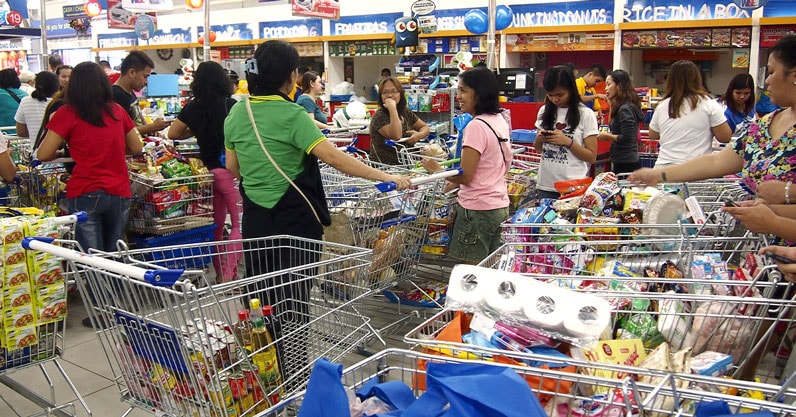 The demand for such products is increasing drastically in the country due to the rapid surge in numbers of those affected by the spread of COVID-19 in the country.
According to the Department of Trade and Industry (DTI), criminal charges will be filed against individuals who will be caught hoarding and selling basic necessities way beyond their regular prices.
It is stated under the Consumer Act or Republic Act (RA) No. 7394 that overpriced selling of basic commodities such as face masks, medicines, and sanitizers and taking advantage in this time of need is considered as unfair and such unconscionable practice is punishable by law.
Such act of profiteering is also considered a crime under RA 7581 or referred to as The Price Act.
(Read: Maxicare, MediCard, and Pacific Cross Announce COVID-19 Coverage For Members)
Fines and charges
Presidential Spokesperson Salvador Panelo reminded the public to obey and practice the protocols on social distancing and most importantly personal hygiene as initiated by the Department of Health (DOH) to further prevent the spread of the disease.
He also assured the public that the government is undertaking all appropriate and necessary measures to protect the country and its people from being further infected by the virus.
Moreover, amid reports of panic-buying of such basic commodities, Panelo is appealing to the public that they should only buy what they need, and that undue hoarding will only result to price increase. 
According to the DTI, they will continuously intensify their monitoring and enforcement efforts to ensure balance and equity, as well as the sufficiency of supplies of the basic commodities in the market.
This includes the freezing of prices of basic commodities for 60 days throughout the country following the declaration of State of Public Health Emergency
They are also assuring the public that there is no need to panic and that country has enough supply of these essential items.
The agency is also asking the people to help them in capturing those who will be taking advantage of the situation by reporting to them acts of hoarding, panic buying, profiteering, and other illegal acts of price manipulation immediately.
Those who will be reported or caught will be penalized both under the Consumer Act and Price Act and shall be presentedwith administrative and criminal penalties and sanctions.
If found guilty, they will be slapped with a whooping fine of up to P300,000 under the Consumer Act and up to P2,000,000 and an imprisonment of up to 15 years under the Price Act.
Other Sources: DTI