COVID Philippines: How To Disinfect Your Home
2 min read
More updates about the spread of the 2019 novel coronavirus in the Philippines have been released lately, and recent report have probably got you thinking how you can sanitize your own house amid the threat of the disease.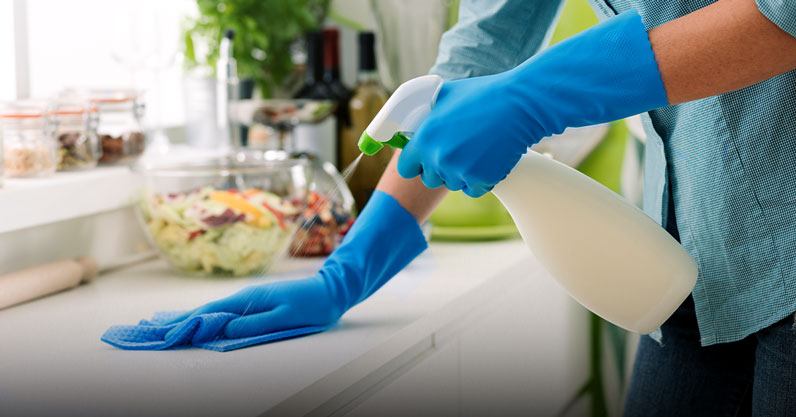 The United States' leading national public health institute Centers for Disease Control and Prevention (CDC) continue to release more updates and information about the outbreak, as well as preventive measures.
This includes cleaning and disinfection recommendations for persons under investigation (PUI), and those who have already tested positive and are in voluntary quarantine. Note that these can change or be updated at any time, as the experts know more about the virus. 
According to the CDC, "Current evidence suggests that novel coronavirus may remain viable for hours to days on surfaces made from a variety of materials."
Therefore, the CDC said, "Cleaning of visibly dirty surfaces followed by disinfection is a best practice measure for prevention of COVID-19 and other viral respiratory illnesses in households and community settings."
(Read: COVID-19 Can Spread Through Contaminated Cash, Says WHO)
Home and condo disinfection
Regularly clean "frequently touched surfaces" such as doorknobs, tables, light switches, chairs, cabinets and refrigerator handles, faucets, sinks, and toilets.
The CDC said that if someone is exhibiting COVID-19 symptoms at home, "the bathroom should be cleaned and disinfected after each use by an ill person. If this is not possible, the caregiver should wait as long as practical after use by an ill person to clean and disinfect the high-touch surfaces."
These cleaning and disinfecting advice aren't far from the typical disinfecting methods we know. However, this time, it would help to wear gloves as you clean in and outside of your home, especially when you live in a condominium building or complex.
The American Chemistry Council's (ACC) Center for Biocide Chemistries (CBC) released a list of products pre-approved by the U.S. Environmental Protection Agency (EPA) that people can use against viruses, especially during the outbreak of 2019 novel coronavirus (COVID-19).
Familiar and available brands in the Philippines for "Novel Coronavirus (COVID-19) Fighting Products" include Purell, Clorox, Lysol, and Sanicare. 
The CDC also provided information on how to prepare for potential changes in case COVID-19 gets in your community:
Identify aid organizations in your community.
Learn about the emergency operations plan at your child's school or childcare facility.
Learn about your employer's emergency operations plan. Discussions on sick leave policies and work-from-home arrangements should be discussed as early as now, in the event that it reaches your office.
Stay home if you are sick. If you're showing COVID-19 symptoms and it lingers for a few days, it's best to get checked and to just stay at home until you're in the clear.
Use a separate room and bathroom if any of your family members get infected.
Practice everyday preventive measures such as washing your hands, staying informed, and wearing a mask if you are sick.