CHED Scholarship Program: Qualifications, Requirements, And The Application Process
4 min read
Starting March 1, 2020, up to May 31, 2020, the Commission on Higher Education (CHED) will welcome applications for CHED Scholarships.
Through this program, CHED aims to provide educational support to deserving students with financially challenged parents or guardians.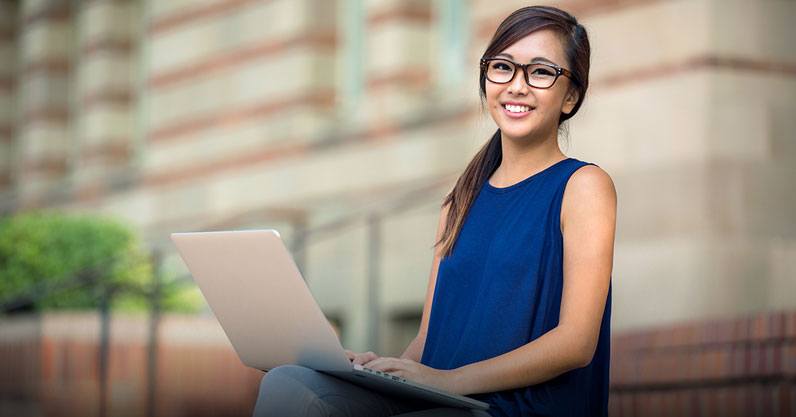 Additionally, it was created to help indigent and homeless citizens, persons with a disability, senior citizens or solo parents, and their dependents to get a degree that will improve their current situation.
What is the CHED Scholarship Program?
Also known as the Student Financial Assistance Program (StuFaps), incoming freshmen and college-level students are encouraged to apply to this program as they will be given financial support that amounts to P15,000 to P30,000 per semester.
This financial support can be used on CHED priority courses once they meet the criteria.
Objectives
Set guidelines in choosing the selection of economically challenged but eligible students.
Guarantee that the grantees are enrolled in approved Higher Education Institutions (HEI) with established priority courses under the CHED Memorandum Order (CMO) No. 1 series of 2014.
Ensure the efficient management and implementation of the StuFAp.
(Read: Tuition Fee Guide: 2019 Cost Of College Education In The Philippines)
What are the qualifications for a CHED Scholarship?
Aside from being a Filipino citizen, listed below are the competencies to avail of the CHED scholarship:
Must be 30 years old and below at the time of submission.
Must be a senior high school graduate or a candidate for graduation. Senior passers of the Alternative Learning System (ALS) and Philippine Educational Placement Test (PEPT) passer can also apply. College students with earned units will also be accommodated.
Parents or guardians of applicants must not have a gross income of P300,000 when combined annually.
An applicant can avail of only one financial support program or CHED grant.
An applicant must not have graduated on any degree program.
Note that to avail of a full scholarship, an applicant is required to have a 90% general weighted average (GWA). On the other hand, an enrollee is required to have an 85% GWA to enjoy partial grants.
What are the CHED Scholarship requirements?
Once you meet the criteria, collect and prepare the documents below. Make sure all the requirements are complete for a smooth application.
CHED StuFAPs application form. To download, click here.
Birth certificate
Report card
Verified true copy of grades for grade 11 applicants. High school students need to submit their first semester certified true copy of grades.
For college-level students, present a clear photocopy of all your grades with the total percentage of GWA duly verified by the Registrar Office of your university.
Current income tax return (ITR) of parents or guardians.
A copy of their certificate of tax exemption that can be acquired from the Bureau of Internal Revenue (BIR).
Certificate of indigence that can be obtained from the Department of Social Welfare and Development (DSWD) or from their respective barangays.
A copy of the case study report released by the DSWD
Current proof of income or employment contract is needed for children of overseas Filipino workers (OFW).
How to apply for CHED Scholarship
Verify that the chosen course is from the CHED priority courses. To check, click here.
After filling out the CHED scholarship form, submit it together with your requirements at the CHED Regional Office that governs your school.
The CHED Regional Office (CHEDRO) will assess your application based on their criteria.
Via online application
Duly fill out the online CSP application form and have it printed. Scan your complete requirements and attach a 2×2 ID photo. To verify the email address of your CHEDRO, click here. Send your scanned required documents in PDF file.
When approved, you will receive a notice of award (NOA). Sign the NOA and send it back to the CHEDRO through hard copy or electronic form within 30 days.
(Read: List Of OWWA Scholarships For OFW Dependents)
Responsibilities of a CHED Scholar
You are required to enroll in priority programs set by the private higher educational institutions (PHEIs) or state universities and colleges (SUCs) and local universities and colleges (LUCs) with certificate of program compliance (COPC).
A GWA of not lower than 85% must be maintained by full scholars and 80% for those with partial grants.
Per semester, they must also have a regular load as established by the appointed HEI.
Finish the degree program within the allotted time frame. Note that transferring to another authorized priority program is allowed as long as it is approved by the CHEDRO.
(Read: The Senior High School Voucher Program: How To Apply For Financial Assistance For Your Child)
FAQ
Do I need to take an examination to be a CHED scholar?
No, there will be no exam to be a CHED scholar.
What numbers can I contact to follow up on my CHED scholarship application?
For clarifications and concerns, call (02) 8988-0001 or (02) 8441-1260. You may also reach them through email at oss@ched.gov.ph.
What are the grounds for termination of the CHED scholarship?
If a grantee fails to maintain a GWA of 80% within a specific term
Postponement and dropping out from the university of scholarship recipient without informing the appropriate CHEDRO
Enrolling in an academic load lower than the normal units set by the HEI
Shifting to other HEI or academic programs without the authorization the concerned CHEDRO