The GCash Mastercard: An Alternative Option To Debit Cards
4 min read
The GCash Mastercard is a new "ATM card" you can get without applying to the bank.
All you need is a verified account on the GCash app, which is easy to create. And by linking the two, you can access 20,000 ATMs to withdraw money or pay your online and offline purchases.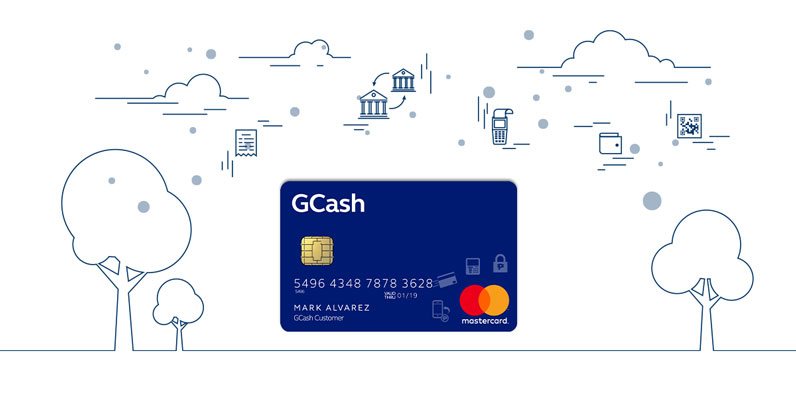 Companies keep reinventing their products, and as another diversification venture, Globe released an EMV card for GCash.
Now, Globe and TM users can manage their finances 24/7 through a prepaid card without worrying over bank applications. It is also an extension of various GCash services.
Here are the things you should know about the EMV Globe GCash card.
What is the GCash Mastercard?
The GCash Mastercard is the prepaid card version of the e-wallet offered by Globe. It functions as an ATM card connected to your GCash app or account.
Like a regular EMV debit card, the GCash card lets you withdraw money and/or use it as a payment option at any website or physical store that accepts Mastercard.
Since it is prepaid, it requires no maintaining balance or bank accounts. You can only spend the amount in your GCash e-wallet, but that is also reloadable. As an extra feature, another type of GCash card can also be used as a Beep to pay for your MRT/LRT commute around Metro Manila.
The cost of GCash card is ₱150, while the GCash Mastercard with Beep is ₱210. There is no additional charge for the delivery.
NOTE: Creating a GCash account and using the app is available to all networks, but there are no details that the Globe Mastercard is also available to all. As of this writing, only Globe and TM users can avail of the card.
(Read: 5 Great Virtual Wallets And Online Currencies For Cashless Transactions)
Where to buy a GCash card
You can order the card from the official website of GCash and it comes with free delivery in Metro Manila and selected locations around the country.
You can also buy the card from convenience stores such as 7-Eleven, All Day, Family Mart, Lawson, and Ministop.
How to verify a GCash card account
Before you buy a GCash card, you should have a verified account in the GCash app. Here's how:
Open your GCash account.
Find the menu tab labeled "verify now."
Click on "fully verified."
Indicate what valid ID you are going to use.
Photo capture your ID
Take a clear selfie.
Fill out some input fields of information.
Review and submit.
If you don't finish the verification process up to the video call, you may be tagged as "partially verified" as opposed to the required "fully verified."
This type of verification may expire after six months. Either you complete the video call or you will go through the whole process of verification again when it expires.
How to get the GCash Mastercard online
To get the GCash card online, follow these steps:
Log in your GCash app to make payment first.
Click the "pay bills" button.
Then click on "payment solution" next and choose GCash Mastercard.
Input the details of payment.
Take note of the generated 10-digit reference number.
Then, visit the GCash official website and go to the page of Order Form.
Fill out the needed information field boxes (must be verified and the same with your app registration) such as
GCash mobile number
Complete name
Permanent address
Delivery/mailing address
Alternative mobile number for couriers to contact
Tick the checkbox of Terms and Conditions.
Wait for 10 working days for you to receive the GCash card.
For areas not covered by the free delivery, GCash will call you and the card will be sent to the closest LBC pickup center.
How to claim the delivered GCash card
To be able to claim the card upon delivery, you should be physically present and give proof of identification such as any government-issued ID. This is to establish that you are indeed the recipient of the card.
If you are unable to face the courier yourself, make a duly signed authorization letter for your representative and present a valid ID.
(Read: Top Mobile Banking Apps in the Philippines)
How to activate your GCash card
To activate your EMV GCash card, use your registered Globe or TM mobile number and take the following steps:
Dial *143#
Choose GCash
Pick "2 GCash Card"
Tap "1 Activate Card"
Fill out the details needed from your GCash card.
How to track your GCash Mastercard delivery
If there's no card delivery after the standard time of 10 days, you may inquire about the status of your GCash card by calling the hotline (02) 7 782 2882 or 2882. You may also send an email to support@gcash.com.
How to replace a damaged or lost GCash card
To replace a damaged or lost GCash card, you can call the hotline (02) 7782-2882 or 2882 to report the incident.
You can also submit a request to the GCash Help Center by filling out the text fields from the official website with the subject "lost card." The personnel will call you back within 24 hours for the suspension of the previous card (to secure your money) and process the replacement of the card. A new card costs ₱150.
Also, in case you personally want to unlink the Mastercard from your online GCash account, you can also submit another request on the official website with the subject: Unlinking.