Can't-Miss Credit Card Promos For October 2017
5 min read
Come October, the holiday vibes just keep getting stronger. As we are down to some 70 days before Christmas, shopping is landing on everyone's high priority list.
It's a good thing  cardholders of these banks are getting exciting freebies and discounts to help set them off to a great start. Here are the top credit card promos from BPI, BDO, Citi, HSBC, AUB, Metrobank, and more for the month of October 2017.
BPI
Level up your shopping experience this month! For a minimum spend of P3,000 with your BPI Credit Card, you get a FREE Landers Superstore Membership Card with an annual fee valued at P800. Promo runs from September 1 to October 31, 2017, only.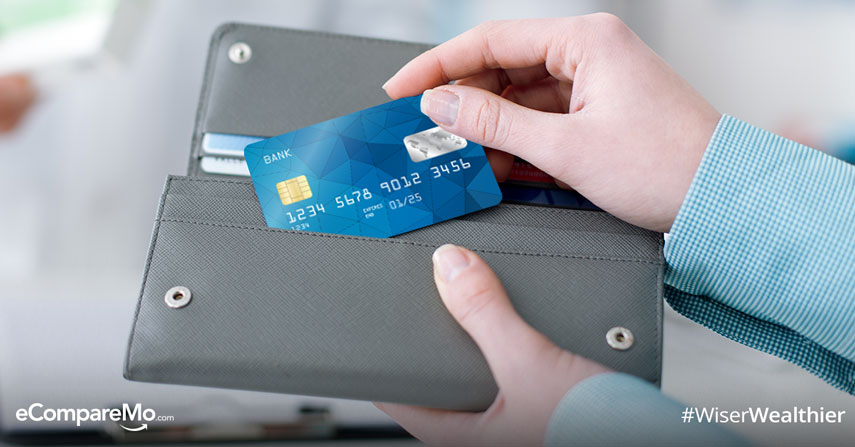 BPI cardholders can also enjoy access to more than 10,000 movies and TV shows at HOOQ with a complimentary 2-month trial. To claim, just sign up via the HOOQ microsite https://signup.hooq.tv/bpi and fill out the information. Promo runs until November 18, 2017, only.
BDO
It's time for a wardrobe revamp! Score discounts at the Dorothy Perkins, Warehouse and Burton Menswear Mid-Season Sale with your BDO Credit Card. Eligible cardholders are entitled to an additional 10% off on sale items when using their BDO Credit or Debit Card. Promo is valid until October 4 – 22, 2017.
To keep your new wardrobe clean and fresh smelling, get your FREE Ariel Twin Pack at Walter Mart Supermarkets. For a P3,000 minimum spend using your BDO Credit or Debit Card at Walter Mart Supermarket, you can take home Ariel Power Gel Sunrise Fresh 400ml and Ariel Power Gel with Downy 360ml. Promo period is until November 2, 2017, and redemption is until January 1, 2018.
Citi
Calling on music enthusiasts: For a minimum single-receipt PayLite spend of P30,000 with your Citi Credit Card, payable up to 6 months at Perfect Pitch and Yamaha Music stores, you get a free Washburn Sonamaster WS300 Electric Guitar valued at P9,950. Promo is until December 15, 2017. Redemption period is until February 13, 2018.
It's time to fly premium this holiday season. Get up to 55% off on Emirates flights to London, Barcelona, Athens and more. Using your Citi credit card, book at www.emirates.ph/citibank and use promo code PHCITI1. You may also call the Emirates Ticketing Office at 858-5300. Booking period is from October 1 to 15, 2017 and travel period is from October 15 to December 31, 2017/January 31 to August 31, 2018.
HSBC
HSBC is making it easier for cardholders to book their dream holiday and get their hands on their dream gadgets this Christmas season!
HSBC's Card Balance Conversion Plan allows a cardholder to charge airline tickets and travel packages and purchases to their credit card payable up to 24 months for as low as 1.37% effective interest rate monthly (equivalent to a monthly add-on rate of 0.75%). Offer is available until December 31, 2017, only.
Spend anywhere using your HSBC Credit Card for a chance to win an Apple iPhone 6, Apple Watch, Apple iPad Pro, Caltex StarCash worth PHP10,000, a brand-new Mercedes Benz or win back your holiday spend up to PHP1,000,000. To qualify for the promo, cardholders must register their card. Type in HSBCHOLIDAYFirst 6 digits of your HSBC Credit Card/Last 4 digits of your card/LAST NAME and send to 221333. Promo is from October 7, 2017, to January 31, 2018.
AUB
Visit the Manila Ocean Park and pay using your AUB Credit Card to get exclusive discounts. Get a Sea Breeze pass for only P680 instead of P4,900, an Ocean Bundle for only P780 instead of P5200, or the Marine Voyage for only P880 instead of P5800. Minimum spend is 10,000. Promo runs until February 28, 2018.
Book a hotel reservation and get an 8% discount when you use your AUB Mastercard. Just go to hotels.com/mastercard and use promo code mastercard at the payment page. Promo runs until December 31, 2017, only.
Security Bank
You have more reasons to flash a brilliant smile this month! Security Bank cardholders get a 40% discount on Teeth Whitening at MetroDental plus 0% ChargeLight for up to 9 months. Just use your Security Bank Mastercard to pay and inform the clinic that you want to avail of the promo. Promo runs until December 15, 2017.
In partnership with YSA Skincare, cardholders are eligible for a Buy 1, Get 1 promo on Facial with Diamond Peel, Diamond Peel, Cavislim, Radio Frequency Cryoslim, Chemical Peel, Warts Removal (Anesthesia Exclusive), and IPL Hair Removal. Cardholders are also entitled to a 20% discount on bundles of 10 sessions Glutathione IV with Vitamin C, 10 sessions Glutathione Drip, Sclerotherapy, Mesotherapy, and Botox. Promo runs until December 31, 2017.
Metrobank Card
Get a Rags2Riches bag for only half the price when you use your Metrobank Femme Visa and Metrobank Femme Signature Visa cards. For a minimum single-receipt purchase of P1,000 at Rags2Riches, a cardholder can get 50% off until December 31, 2017.
Use your Metrobank Peso Platinum Mastercard and Metrobank World Mastercard when you dine at Gloria Maris Greenhills Shopping Center and pay half the price for a minimum spend of P5,000. Available from Mondays to Thursdays, 11:30 am to 2:30 pm (lunch) and 7:00 pm to 10:00 pm (dinner), except on all special and legal holidays. For reservations, call Gloria Maris Greenhills Shopping Center at 570-0913. Promo is until October 30, 2017, only.
EastWest Bank
From August 1, 2017, to July 31, 2018, Radisson Blu Cebu's Feria gives a complimentary lunch or dinner buffet for EastWest Bank cardholder when dining with at least one (1) full paying guest on his/her actual birthday, and a complimentary lunch or dinner buffet for the cardholder when dining with at least three (3) full paying guests during his/her birth month.
From September 15, 2017 to September 14, 2018, Hues Restaurant and Lobby Bar is serving a complimentary Special Set Meal for the cardholder when dining with at least one (1) full paying guest on his / her birthday or during his/her birth month. To avail of the complimentary Special Set Meal, the cardholder's guest needs to order any a la carte meal from the menu.
To get a complimentary cake and avail any of the birthday treats just present a valid government ID and make an advance reservation. Blackout dates are December 24-25, 2017; December 31, 2017; January 19-21, 2018; February 14, 2018; Easter Sunday; Mother's Day, Father's Day.