Best Time To Buy Clothes, Gadgets, Appliances To Save Money
5 min read
They say strike while the iron is hot. But you only know the iron is blazing once the malls start announcing big discounts and the stores start displaying big red signboards out their windows.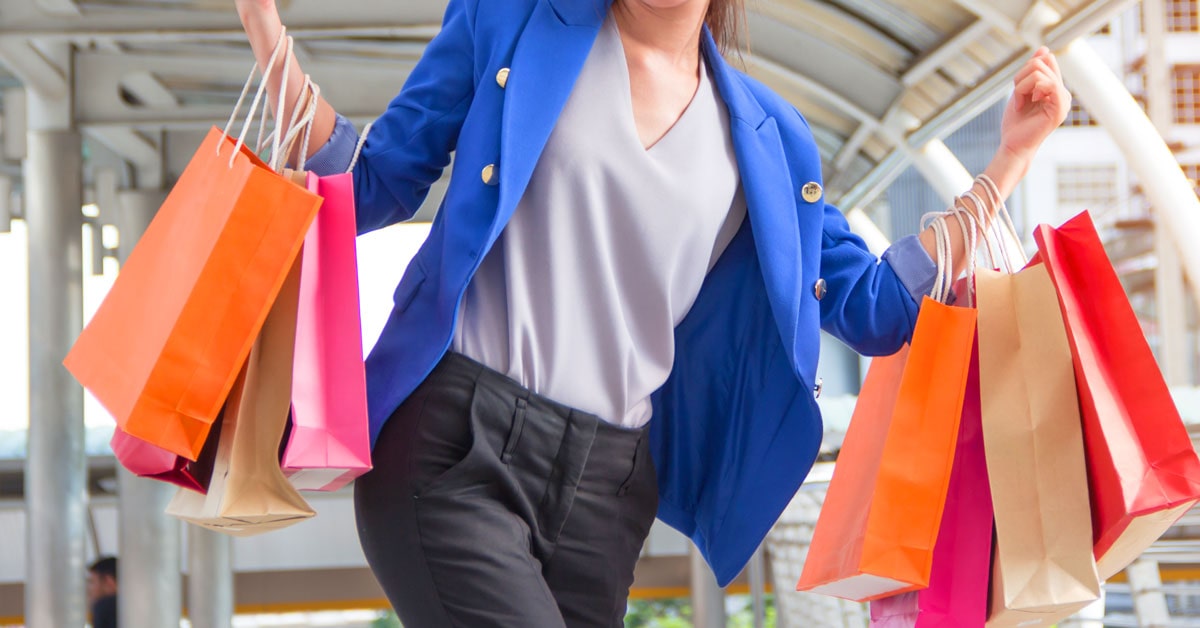 But why wait when you can be three steps ahead of everyone else? The key is knowing when and where the biggest end-of-season sales, warehouse clearance, and price drops in the Philippines are happening.
If you're curious as to where you could get first dibs on great bargains after the holiday season, check this article out and be a smart shopper all-year-round.
(Read: How Your Smartphone Can Help You Save Money And Get Out Of Debt This 2020)
January
What to buy: clothes, gym equipment, shoes
The holiday season is in no doubt a month-long excuse for binge drinking and eating with our families and friends. As a result, a lot of us may have included exercising in our New Year's resolutions.
For this reason, January is usually the best time to purchase gym equipment because many fitness outlets are cutting their prices.
Also, post-Christmas sales on clothes and shoes usually extend up until January. If you're revamping your wardrobe, you need to do it at the beginning of the year to score some great deals.
February
What to buy: appliances and electronics
Manufacturers introduce new lines of products during the new year, which is why dealers are generally trying to get rid of old items in their inventory at the start of the year.
Because of this, February is the best time to buy appliances and gadgets as retailers cut-off prices to make way for new products.
You may not end up with the most up-to-date television and component sets, but this could be beneficial to your finances as you get big savings while enjoying your newly bought electronics.
March
What to buy: chocolates
When it comes to sweets, chocolates are always the perfect choice. Whether you want to give it as a gift or enjoy it on your own, it is one of the things you surely can't resist.
If you're searching for the best time to stock up on your favorite chocolates, post-Valentine season is always the best time to buy it. This will not only satisfy your cravings, but most importantly keep your savings intact as you can purchase your most loved confections at a much lower price.
(Read: Taytay Tiangge Shopping Guide: How To Get There, Best Time To Go, And What To Buy)
April
What to buy: raincoats and umbrellas
Perfect timing affects the prices of items. Since it is still mid-summer and the rainy season is still a few months away, you should start getting rainy day ready as early as April and save lots of money, too.
May
What to buy: swimsuits and school supplies
Back to school discounts are bigger during the month of May as suppliers are competing as to who can offer the cheapest price.
Also, swimsuits and other swimming gears are at their lowest prices during this time because summer is ending, and retailers are starting to clear out their inventory.
It is better to be ready than to be sorry. Start buying the basics when it comes to school supplies and a few pairs of swimsuits just for when you'll need one.
June
What to buy: air conditioning units, refrigerators
Air conditioning units are usually off-season during the month of April as retailers are trying to clear out stocks from the summer season.
Refrigerators on the other hand are discounted during this time because new models come out and last year's exclusives are on sale.
July
What to buy: beach and travel vacation packages, camping gear
Beach and travel vacation packages are off-peak during this season, that is why prices are way cheaper. Start working towards your travel goals by this month so you can save at the same time.
(Read: How To Book Cheap Flights In The Philippines)
August
What to buy: plane tickets
August is post-summer that is why airfares are usually at much cheaper prices during this month. Also, children are back to school making the demand for airfares dive and thus prompting the airlines to lower their prices.
September
What to buy: wine and Christmas decors
August is considered harvest season so imported wines are being transported by the end of August. That is why prices of wines here in the Philippines drop during the month of September as the new stocks are just starting to arrive.
In addition, the month of September marks the start of -Ber months and here in the Philippines, this indicates the start for Christmas preparation. Malls usually put Christmas decorations on sale during this time to hype up the people for the holidays.
(Read: 4 Truths You Need To Know About 'Sale' Items)
October
What to buy: appliances, cars
Missed appliance shopping last January? Hey, don't fret. October is also a great month to shop for appliances. Since they're clearing out previous models, try upgrading your appliances during this month for you to save a few more pesos.
You can also get your cars upgraded during this time as models from the previous year is being cleared out on inventory. New car models are about to come out fourth quarter of the year. Expect more bargains until the end of the year as dealers are putting on a final push on their stocks.
November
What to buy: candles and funeral flowers
To clear out leftovers from the All Souls Day celebration, candles and funeral flowers are at a much cheaper price in November. Stock up on candles so that you won't need to purchase some next year.
December
What to buy: jewelry, real estate
As retailers are clearing out inventory and store spaces to make way for new stocks, December is the best time to buy jewelry. Also, real estates are usually on sale during the holiday season to take advantage of OFWs returning home for Christmas and New Year. Score great discounts on these items until the first two weeks of January and save more for the rainy days.
SOURCES: My Finance MD, The Balance, Investopedia