4 Truths You Need To Know About 'Sale' Items
3 min read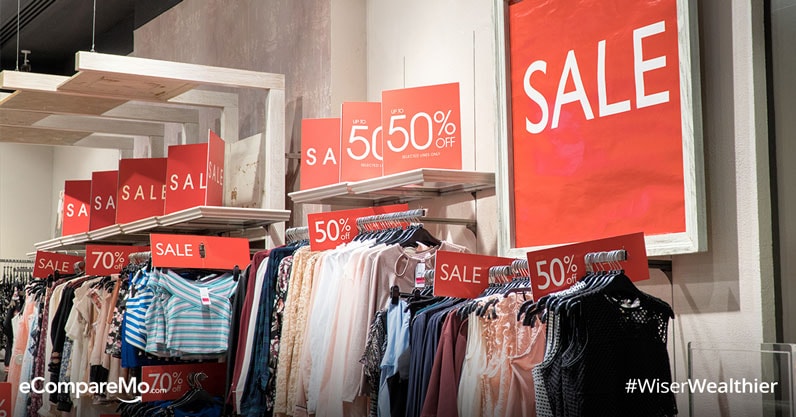 You see a pair of chinos at your favorite clothing store, originally at P2,000 and now heavily marked down at almost half the price. Sounds like a good deal.
So now you're torn: You don't really need a new pair of jeans, but something tells you that you shouldn't let this opportunity pass.
Most likely, you won't.
Such is the power of discounts—after all, who doesn't want to buy more for less? It's a win-win for both the store owners (more sales) and the customers (more savings). Surely, these "prized catches" must come with some form of, well, a catch?
Truth No. 1: The discounted price has been determined from the very start.
When you see a sign that says 30% off, your initial thinking is that the store is throwing away 30% of something they could've earned—and to a certain extent, you might think they love you. However, this isn't really the case, as the company already have determined the prices of the items, discounted prices included.
According to the Wall Street Journal, "Big retailers work backward with their suppliers to set starting prices that, after all the markdowns, will yield the profit margins they want."
Truth No. 2: You won't get the actual amount listed on discounted airline fares.
We live in a day and age where flying on a budget is much more accessible. With solutions offered like online booking, it's much easier to just wait for seat sales along with other eager travelers.
While discounted airline tickets are never a bad idea to feed your #wanderlust, it's not as always as cheap as it seems. In 2012, the Philippine Daily Inquirer reported that airline companies have been mandated to make exclusions, such as baggage allowance and fuel surcharge, clear. Just don't think that the advertised rate is the only price you have to pay.
Truth No. 3: Discounted food items may be nearing their expiration dates.
Seeing canned goods on sale may urge you to hoard for the rainy days, but little did you know that you could potentially waste money with those items.
If you encounter items that are heavily marked down items or sold by the bulk at a low price, never forget to have a look at the dates on the can. According to Forbes, this is a common practice among supermarkets: by selling them at a very low price, they can still somehow get back part of their investment to buy new stocks. Not a problem if you're going to consume them immediately. But stocking them in your storage shelf? Not a good idea.
Truth No. 4: Outlet stores sell discounted items that have inferior quality.
You pass them by on expressways: factory sales of famous brands that sell their items cheaper than their branches at the malls. While you may think that you're getting things on the cheap, you are actually paying for the right price—that is, in relation to the product's quality.
"Much of the merchandise at the outlets of major department stores is made or bought specifically for those outlets, with designers and vendors creating familiar-looking pieces at a lower cost that often indicates inferior quality," says Racker. Now who's outsmarting who?
Are you privy to similar consumer behavior tactics? Know something about sale items that not everyone is aware of? Share them in the comments!