Valentine's Day 2020 Guide: Get Away From The Traffic And The Crowd With These Unconventional Ideas
9 min read
Reminder: February 14 is a payday Friday.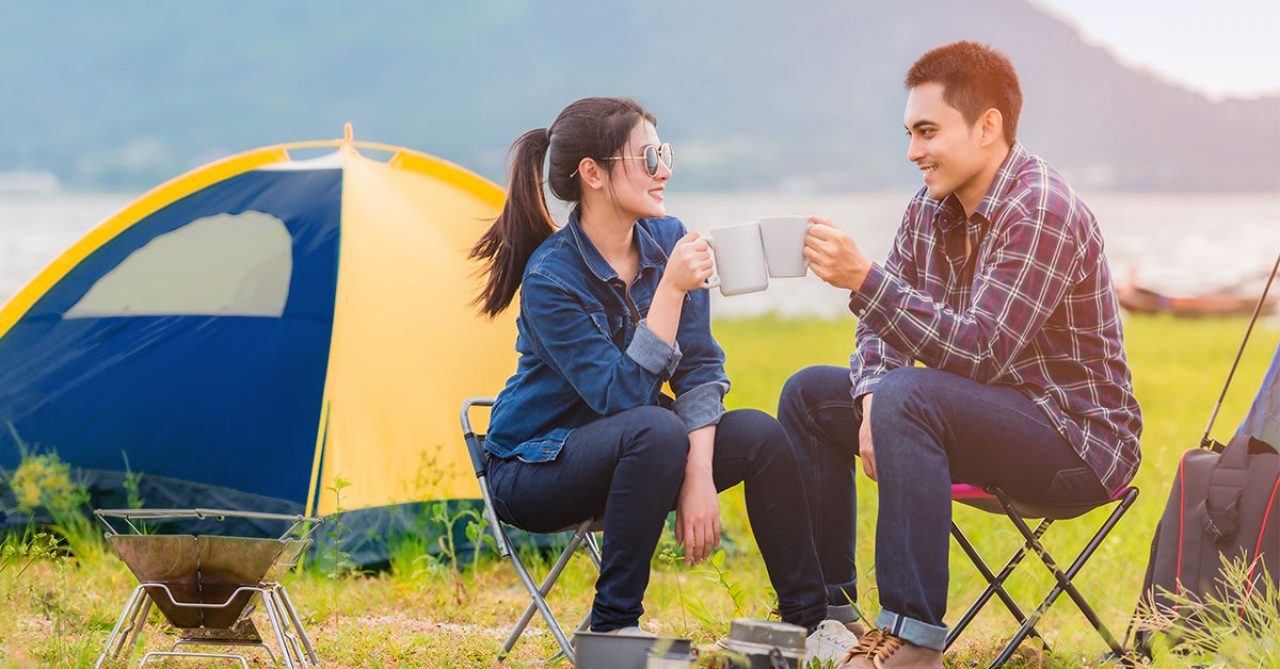 This means that, while you will have more ways and means of showering your significant other with love and gifts, you might also want to think ahead and consider all the other things you can do to avoid the double whammy of the traffic and people with numerous (valid) reasons to spend their money.
If you're just going for the traditional dinner date on Valentine's Day, make it extra special by considering new places to search for the best food in town—and most Instagramable dining experience—but also reserve that table early to ensure your romantic dinner date goes smoothly.
How you and your partner look to chronicle your love story on the day of hearts will, of course, depend on your budget and your creativity. Aside from the traditional dinner and sweet gifts, here are some of less cliché ways you can spend your Valentine's Day.
A cozy at-home buffet
How about getting all the food you want for your loved one, and enjoying it in the comfort of your home? Go extra without wasting a lot of time getting stuck in traffic.
You can set up your in-home buffet experience to be as romantic and cozy as you want. Decorate your home in simple ways that set the mood. What's more, you can both order anything you're craving for.
For the couple with Korean cravings

Samgyup sa Bahay, an in-demand Korean barbecue home service, starts at P999 for two people. Aside from delivering to Metro Manila, they also cater to customers in Cavite and Laguna. Expect a full samgyupsal set up with your choice of meats and sides in your home or party, complete with butane pan grills. They also serve hot pot with your choice of delivery packages.

For the couple with Japanese dreams

MySushi, which is available in Makati, Mandaluyong, and Pasig, is a Japanese cuisine delivery service that specializes in high quality sushi. Order their donburi (rice bowl dishes), different kinds of fresh sashimi, and one of their delectable sushi rolls for a full experience. Of course, all these come with the classic sides of miso soup, coleslaw, edamame, and more white rice.

For the couple who have resolved to stay healthy together

For the ones who are truly conscious of their food quality and overall eating habits, there's The Meat Plant food delivery service. Their nutritious bowls come with a balance of protein-packed meat and fresh vegetables. You can even personalize and make your own bowl to get your preferred quality meal, which starts at P300 per bowl. Check out what they're going to serve for the next week, as they update their menu every Saturday. Some of their bestselling bowls are the shawarma beef bowl, seafood, and oriental chicken bowl, with their bowls ranging from P330 to P600.

For the couple who want to enjoy Mediterranean and Middle Eastern nights

For all other cravings, there's always GrabFood and Food Panda for delivery. If you also love healthy and flavorful Mediterranean food, you can mix and match food from the likes of Uncle Mo's, Hummus Elijah, and The Café Mediterranean's mouthwatering meals with big servings.
(Read: Fall In Love With These Credit Card Promos For February 2020)
A warm and fuzzy night in
Honestly, it can be hard to feel all the love and kilig on February 14th when you have heavy traffic and long queues to think about. There are a lot of people, however, who are willing to skip all the workings of Valentine's day without taking its meaning and tradition for granted. If you and your partner are more practical that way, we bring you this list of the ways you can enjoy your date indoors.
A staycation

If one day just wouldn't cut it for you both, there's lots of affordable hotels and Airbnbs you can book in the city for a cozy weekend staycation.

You can order breakfast in bed the next day, and just enjoy lazing about in your sleep wears. You'll not only get to avoid Valentine's day traffic; you also get to spend an extended lazy quiet time with your loved one.

A spa day

Book a spa package as early as now if you want the ultimate relaxing session for V-day. As the streets fill up with a lot of people and traffic gets worse by the hour on February 14th, you and your partner will be indulging in massages and ultimate relaxing treatments.

And if you'd rather stay at home but still want that spa experience, there's Spa-on-demand apps such as Zennya where you can have massage therapists come to your place and give you that much needed rest and relaxation.

Netflix binge-watching

Hallmark movies are always a good idea (e.g. 50 First Dates, The Notebook, you get it), but if you're also into random movie selections, take this short list of suggested old and new Netflix movies and TV series to get started.

Movies

The Irishman

A Marriage Story

Rosemary's Baby

Before Sunrise

Eternal Sunshine of the Spotless Mind

The Laundromat

Monthy Python and the Holy Grail

Birdman or (The Unexpected Virtue of Ignorance)

Series

Dracula

Brooklyn Nine Nine

Inside the World's Toughest Prisons

The Witcher

Breakfast, Lunch, and Dinner

Chef's Table

After Life

Hip-Hop Evolution

For the otakus, go crazy on newly uploaded animes on Netflix. Aside from the newly uploaded works from Studio Ghibli, there's a mix of nostalgic, older animes like Hunter X Hunter, Dragon Ball Z, Full Metal Alchemist: Brotherhood, Inu Yasha, as well as newer, popular ones such as Attack on Titan and Castlevania.
(Read: The Modern Lover's Guide To Money Matters In Dating And Relationships)
A fun day—or night—out
If you really decide that they way to celebrate your love and create V-day memories is to go out, you might be better served looking for venues that are a bit off the normal (read: dull) "romantic" Valentine's Day trail.
Karaoke

Because who says Valentine's Day is only for couples, singles are in on the fun too! After all, music loves you, music has and always will be with you no matter what, so invite all your single friends and be merry on this day. You'll always find great ways to celebrate the love you give to yourselves and to each other, no matter what day it is.

Craft beer adventure


For the couple or group of friends who love alcohol, take a break from all the usual drinking sessions at the same old bars. Go craft beer tasting instead. Try some of these places that have the widest selection of locally made beer in the metro.

Single Origin, different branches in Makati
Alchemy Bistro Bar, Poblacion, Makati
Tap Station, Malate and BGC
Pierre's Craft Beer and Liquor Cellar, Kamuning, Quezon City
Draft Gastropub, Fort Strip, BGC

Museum tour

The National Museum of the Philippines is free for everyone, including foreign visitors. A whole day in a museum is always a good idea, but if you're like us, it always feels like there's just not enough time to explore the place. And since Hearts Day falls on a Friday, maybe you can take a day off and spend some quiet time getting lost in all of the history and art with your loved one.
An out-of-town Valentine's Day trip
If you and your partner are both outdoorsy and would rather stay away from all the V-Day chaos in the metro, you can choose to spend quality time outdoors and out of town.
Climb a mountain

Alright, so this one would require you more preparations than you would have in a date night, but the rewards will be so worth it. For one, you can get to know your partner more by how they deal with the stresses and unpredictability of travel and hiking. Two, of course, there's the breathtaking view at the summit, which makes it even more special, having your special someone by your side. To get started, take your pick from any of these top hiking spots in the Philippines.

Go on a beach trip

See, it doesn't even have to cost so much. Book early on accommodations now and maybe you can still avail of good rooms in nearby beaches La Union, Zambales, or Batangas. It's up to you and your creativity on how you can make this cuter and memorable.

For example, you can find a quiet spot you can place a beach blanket with your special someone. Even if it's just matched with chips and cheap wine or beer, what's important is you do it together. Bring some speakers, lay back, and enjoy spending quality time under the stars. There's really nothing likethe sound of the waves crashing, stargazing, and some good conversation with your favorite person.

You can then use the following day exploring all the other parts of the beach, like hiking a waterfall, or just more lazing around because hey, you're on vacation.

Glamping

Short for glamorous camping, this one's getting more popular nowadays, so spend Valentine's day with your partner in a nature setting with a cozy version of camping. Some places you can go for Glamping are Liwliwa or Crystal Beach in Zambales, or at San Rafael River Adventure in Bulacan.

The Glamping budget starts from P3,000 to P5,000 for two people for an overnight stay.
(Read: 5 Things That Are Costing You And Your Partner Serious Money)
BONUS: traditional but special Valentine's Day with the best dines and deals
Of course, a Valentine's Day guide is not complete without the conventional wine-and-dine places. For those that want the traditional, romantic, candlelit dinner, here are some of the places you can consider. Best of all, many of these offer Valentine's Day 2020 promos.
Berjaya Hotel

The Berjaya Hotel is located on Makati Avenue, so couples working in the central business district can just walk to their date after work.

Berjaya's El Prado Restaurant offers a full course meal for only P1,380 for two persons. This package includes two glasses of sparkling wine, and photos you can get printed out from Berjaya Hotel's Valentine's photobooth.

For the wiser, wealthier couple, here is a tip: they have a MetroDeal voucher this year. You should check it out now as it is only valid on February 14, 2020 from 7:00 PM to 9:00 PM and may be transferred to someone else as a gift.

Midas Hotel

One way to show your grand love for partner is by bringing them to Midas Café's grand buffet station, whether for lunch or dinner.

There is currently a MetroDeal promo voucher priced at P1,599 per person, which requires advanced reservation.

Sofitel

Of course, everyone wants to try the famous Spiral buffet for its really good selection of different cuisines. Every year, they also go all out in bringing you a memorable Valentine's day romantic date. there's the Dine by Design at their Sunset Bar. Gaze at the stars under your private outdoor canopy, while being served grilled favorites by your personal butler. Those planning to propose to their partner, take note of this Sofitel romantic dining. The rate starts at P10,000 for two.

Bayview Park Hotel

Head out to Roxas Boulevard, Manila and spend quality time with your loved one at Bayview Park Hotel's Valentine's dinner buffet for P999 per person.

Enjoy a full course meal, a live acoustic band, and a photobooth souvenir. Their Metrodeal voucher is only available on February 14, 2020, from 6PM to 10PM, so book this date in advance.