These April 2019 Credit Card Promos Are No Joke
2 min read
April's here and so are another round of great freebies and promos from the Philippine's best credit card companies. We guarantee, these promos are no fool's gold.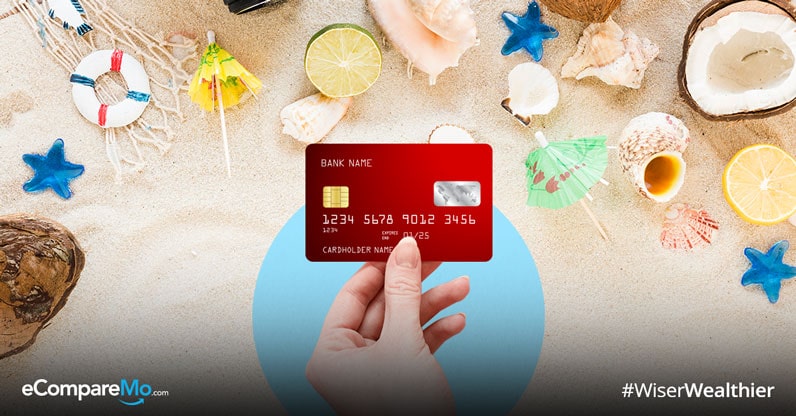 Ready to use your credit cards wisely? See what treats are waiting for you with these April credit card promos, right here.
BDO
Lazada is giving 12% OFF for BDO credit cardholders. Just use your BDO credit card to pay for a minimum single receipt purchase of P2,000.
To avail of the discount, use the Lazada mobile app and sign up using your BDO credit or debit card. Place some items in your credit card and, during check out, use the Promo Code BDODEALS2019.
Promo runs from February 15 until December 31, 2019.
BPI
Use your BPI credit card when you go shopping an enjoy some Shakey's favorites for free.
Spend at least P3,000 on a single receipt purchase or swipe your BPI credit card for a minimum installment purchase of P25,000. You'll get a Shakey's Coupon after you register for BPICARD via text message.
For a straight transaction, you can choose an 8" regular thin-crust pizza in the following flavors: Pepperoni, Hawaiian, Garden Fresh, Classic Cheese, and Garlic n' Cheese. If you don't feel like pizza, you can also choose to redeem either a Spaghetti Solo, Carbonara Solo, or Mojos n' Dip.
For an installment transaction, you can choose from the same five flavors you would get from a straight transaction, BUT, instead of a 8" regular, you can get a party-size thin crust pizza. You can also opt for a Spaghetti Platter, Carbonara Platter, or Mojo's Supreme.
Learn more about BPI's Shakey's eCoupons by going to the BPI credit cards website. The promo runs until June 22, 2019.
(Read: Great Credit Card Promos This March 2019)
Unionbank
Zalora shoppers and Unionbank credit, debit, and prepaid cardholders are entitled to a 12% discount on sale items. The minimum spend requirement is only P500!
Just log on and shop via https://zlrph.com/UB12Z, or the Zalora mobile app. And enter the promo code UB12Z upon purchase checkout. This runs for the entire year, until December 31, 2019.
(Read: Five Signs Your Credit Card Use Is Out Of Control)
Metrobank Card
Avail of your Metrobank Card 0% installment feature for at least P10,000 single receipt purchase, and earn as much as 5 times rewards points.
In the same way, use your Metrobank Card for an accumulated purchase of at least P30,000, and earn P500 Cash Back. This promo runs until April 30, 2019.
You can also get P4, 000 instant Cashback when you use your Metrobank Card to pay for the new Samsung Galaxy S10 at participating Samsung Experience stores in the country, as well as participating Abenson Stores. This promo runs until June 30, 2019.
HSBC
Apply now for an HSBC credit card and get a good deal of Honestbee free meal!
You can get a rebate worth P2000, and all you need to do is to apply for an HSBC Credit Card online. The promo period is until May 31, 2019, with spending perio until July 31, 2019.
This applies to new primary credit cardholders of HSBC Red, HSBC Gold Visa, and HSBC Platinum Visa Credit Cards.