Alabang Skyway Ramp Now Open, New Batch Of License Plates To Be Released, 'Congestion Pricing,' And Other Motoring News
4 min read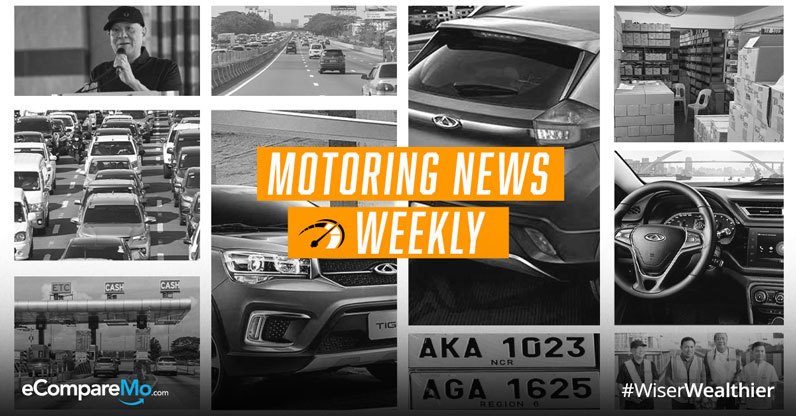 Skyway ramp reopened, finally eases traffic in the south
Just in time for the holiday carmageddon, the newly constructed Alabang-Skyway ramp and the reopened third at-grade right after Alabang Viaduct of the South Luzon Expressway (SLEX) is finally open to motorists. This was on schedule with the December 1 deadline San Miguel Corporation (SMC) president and COO Ramon Ang promised to the public.
"Starting [December 1], motorists from SLEX will have up to five lanes northbound during rush hours. This is already a big improvement from just three lanes at the viaduct, before the start of construction," he said.
"With the new ramp and the reopening of the third at-grade lane, northbound traffic will now have up to five lanes during rush hours. This is already a big improvement from what we had prior to the start of construction, which was just three lanes on the Alabang viaduct and Skyway at-grade," Ang said.
On September 24, the stretch of SLEX northbound lane was closed to the motorists to give way to the Skyway extension project, a P10-billion project that would further ease traffic by allowing motorists coming from Susana Heights and Muntinlupa-Cavite Expressway to easily get on the elevated expressway.
Private group proposes 'congestion pricing' to solve PH traffic
The Management Association of the Philippines, a group of local executives in the country, suggested the use of congestion pricing for private cars as part of the appeal for the government to "do something" about the worsening congestion in the country.
According to a report by ABS-CBN News, member companies of the group were "crying for a solution" as the employees were drastically affected by the traffic jam. In addition, they cited places like London and Singapore as potential models for congestion pricing, with other cities like Los Angeles, Tel Aviv, and San Francisco also studying the measure to curb private vehicle use.
Congestion pricing is a type of dynamic pricing strategy that would charge private car owners more if they are using vehicles during rush hour. Not only that, this dissuades people from using their cars, but it also encourages them to take public transportation instead.
In addition to congestion pricing, they also advocate for the exemption of public utility vehicles from the number coding scheme, as well as more lanes during rush hour. A central PUV command to get information as to which areas need more public vehicles is also part of their suggestions.
"It is absurd that the Number Coding applies to PUVs, considering that hundreds of thousands of commuters are lining up starting at 5:30am and as late as 9:30pm," the group said in a statement.
LTO announces availability of new batch of license plates
If your vehicle was registered between January and June 2016, we have some good news for you: The Land Transportation Office (LTO) announced that license plates for vehicles from that timeline are now available for pickup.
In a Facebook post, the LTO said the license plates are now ready for pickup after its efforts in trying to clear its backlog of license plates. After acquiring a new platemaking machine called IDeROBOT last March, it promised that it would make its production of plates much more convenient.
To check if you're covered by this good news, you can check with your car dealership if the plates have already been sent to their office. In addition, you can visit the LTO Online Web Portal, go to the "motor vehicle 7-character plate backlog inquiry" portion of the site, enter your motor vehicle file number, and get the results.
Chery returns to the Philippines with a bang, wanting to recapture public attention with lower price points
Before the rise of Toyota Wigo, Honda Brio, and Suzuki Celerio, one subcompact hatchback ruled the world until it suddenly disappeared: The Chery QQ. Now, the Chinese car manufacturer is back with more vehicles to offer.
After it first appeared 12 years ago, Chery is now back with a bigger ambition to get the growing crossover market. Its starting lineup to reenter the Philippine market mainly consists of four crossover variants with the same 1.5-liter four-cylinder DOHC engine: Tiggo 2, Tiggo 5X, Tiggo 7, and Tiggo 8. The said models would only vary in terms of power output, overall design, and interior amenities like infotainment systems, automatic headlights, and cruise control.
To attract buyers, Chery is making its crossovers available at a lower price than its competitors: the Tiggo 2 starts at P695,000 while the Tiggo 8 has a price tag of P1.34 million for its top-spec variant.
"The time is ripe for us to bring in a second automotive brand. And we are convinced that Chery Auto now has the right mix of design, features, technology, and pricing in its product line to make a strong impact on the Philippine market," said United Asia Auto Group Inc. president Rommel Sytin.