Will Modified Holiday Mall Operating Hours Help Ease Metro Traffic?
3 min read
Metro Manila Development Authority (MMDA) General Manager Jojo Garcia has successfully pleaded with mall operators to adjust their opening hours this holiday season. This is in anticipation of the annual increase in traffic volume during the holiday seasons.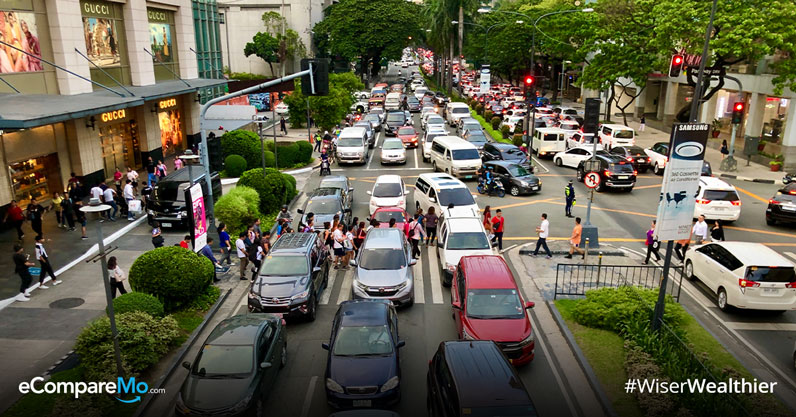 Mall hours adjusted; weekend promos banned
Mall operators have agreed to push their opening hours to 11 AM on weekdays. In addition, they cannot close their malls between 7 PM and 8 PM.
The holiday mall hours, which is in anticipation of the Christmas Carmageddon, will take in effect starting November 11 up until January 10 next year.
"Dati po kasi, 10 AM nagbubukas ang mall. We're talking about more or less mga 100 malls yan eh in Metro Manila," Garcia said in a report by the Philippine News Agency, a state-run news platform.
Although mall operating hours have been modified for the Christmas rush, the delivery schedule for goods will remain the same: Trucks carrying goods can only haul their items to malls between 11 PM and 5 AM. However, this doesn't apply to perishable goods.
Another agreement between shopping mall administrators and the MMDA includes the delay in mall-wide promos during weekends to prevent vehicle pileup during regular working days. This, however, excludes the upcoming sale on November 15, which has already been scheduled even before both parties agreed to the said measure.
(Read: Think Of These Things The Next Time You Park Your Vehicle On A Public Road)
Advantageous to everyone
Last year, the MMDA reported that the annual average daily traffic on Edsa reached a total of 383,828 cars daily. More than two-thirds of these cars—specifically 251,628 units—are private vehicles.
As for the rest, they're divvied up by: motorcycles (86,082 units), taxis (20,871 units), buses (13,356 units), UV Express vehicles (6,903 units), trucks (3,027 units), jeeps (1,940 units), and trailers (six units).
On the contrary, Edsa was only designed to accommodate 268,000 vehicles per day, making today's average 43 percent higher than the limit of the country's busiest thoroughfare.
According to Garcia, malls opening a little later than usual will remove their employees from the rush hour—we're talking about 3,000 employees per mall. With more than 100 malls in Metro Manila, this will result in around 300,000 people taken out of the mob fighting tooth and nail just to get to their workplace.
Garcia said removing mall employees from the equation should result in a reduction of "more or less 3,000 cars" during the morning rush.
"This will be a boon to traffic," he added.
Reading the fine print
While removing 300,000 from the bulk of public transportation users can be a good thing for other commuters, this doesn't necessarily mean their absence will decongest the road.
(Read: 5 Reasons Why You Should Never Ever Counterflow)
However, the absence of 300,000-strong mall workers during rush hour will not make a dent to the vehicle density on Edsa since only a small percentage of them own a car (the average salary of a mall employee ranges from P15,000 to P20,000, according to employment marketplace Indeed; while the minimum income requirement for a car loan is P50,000).
While there may be exceptions to the rule, many of them are likely greatly disadvantaged when it comes to getting approved for a car loan.
But it doesn't mean that all hope is lost. With them detached from the rush hour crowd and moved at a later time, this can make commuting more amenable to the rest of the Metro Manila workers. Hopefully.
There's a huge chance that the MMDA can score on another aspect of this: reducing the number of weekday mallgoers during rush hour. With later mall hours, they will be forced to go to their destinations at a later hour.
If lucky, Garcia's plan to decongest Edsa through delayed mall operating hours will benefit everyone. It's the much-needed miracle we need this Christmas season. If not, well, there are always ways to keep your cool while stuck in traffic.
Sources: Philippine Star, Rappler