Grab To Refund P5 Million, Update On RFID Applications, And Other Motoring Stories
3 min read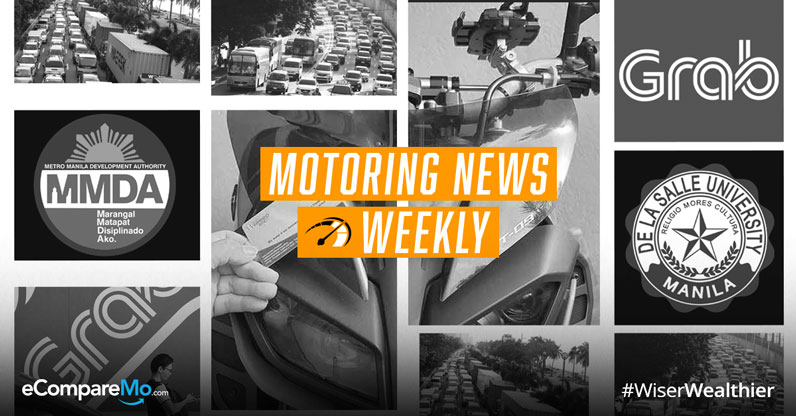 Antitrust body orders Grab to refund P5 million in fares
If you usually get your rides via Grab, chances are you're about to get refunds from the company—thanks to a mandate from the government.
Antitrust body Philippine Competition Commission (PCC) ordered Grab to refund around P5 million in fares for overcharging its customers.
According to reports, the new wave of penalties to the ride-hailing app will be awarded to its consumers who booked transportation services through the platform between February and May 2019.
After issuing the order to make the refund to its customers on November 14, the PCC gave Grab 60 days to return the money to its customers.
This recent order from the PCC isn't the first of its kind since Grab absorbed Uber's operations in the Southeast Asian region. Last January, the agency slapped the company a P6.5-million fine for submitting insufficient data on how it monitors the fare movement within its platform.
(Read: Road User Tax Increase Imminent, Toyota's "Modern" Jeepney, A Potential Grab Competitor, And Other Motoring News)
MMDA recommends suspension of classes in 7 schools
With the traffic during the Southeast Asian (SEA) Games about to get worse, the Metropolitan Manila Authority (MMDA) asks other government agencies to suspend classes in schools that are near the venues of the sporting event.
According to a report by the Philippine Daily Inquirer, MMDA spokesperson Celine Pialago said that the request has already been sent to the Department of Education and the Commission on Higher Education. However, none of the agencies has responded to the MMDA's request.
Days before the request was made, De La Salle University already announced that classes will be suspended from December 2 to 7. Apart from the suspension, access to the campus will also be limited.
Other schools that are close to the venues of the SEA Games include De La Salle-College of Saint Benilde, Arellano University School of Law, Assumption College, Wesleyan College, Philippine Women's University, and the University of the Philippines-Manila on Taft Avenue; and St. Paul College Pasig and Poveda School in Pasig City.
(Read: MMDA Wants Faster Processing of Car Insurance Claims To Help Improve Traffic)
Skyway O&M and Metro Pacific to waive all requirements for RFID applications
Finally, some good news for expressway users who still don't have radio frequency ID (RFID) stickers to pay for their toll fees. Skyway O&M and Metro Pacific Tollways will make application much more convenient for Autosweep RFID and Easytrip RFID, respectively.
According to Top Gear Philippines, the said toll operators will no longer ask RFID applicants to submit documents such as driver's license, photocopies of receipts and registration, and other things they usually ask from motorists. This goes both for vehicle and motorcycle owners.
In addition to waiving requirements for applicants, tollway personnel can also connect your RFID accounts. Although the initiative was already in effect since last year, allowing any authorized expressway personnel to make your RFID stickers interoperable will mean less time spent on toll booths due to cash payments.
(Read: Marcos Bridge Reopening, Tikling Junction Fiasco, And Other Motoring Stories)
Senator admits that emergency powers to solve traffic 'no longer needed'
Senator Francis Tolentino said last week that President Rodrigo Duterte's initial bid to get emergency powers through legislation is no longer necessary, saying that the MMDA already has "vast powers" to make such sweeping measures.
Tolentino, who once served as an MMDA chairperson, said that the Republic Act No. 7924, the law responsible for the creation of the agency, already has the legal provisions to allow it to solve the traffic crisis. The senator said this during the 2020 national budget review on the senate.
"Would the chairman sponsor agree with me that the vast functions of MMDA under Republic Act 7924 will include and compass the provision of a mass transport system," Tolentino said. "Meaning to say, MMDA is allowed to operate their own subway, their own LRT, their own MRT, their own point to point bus terminal system under 7924.
To help the agency curb the heavy vehicular flow, the MMDA proposed a P1.03-billion budget for its traffic management program. In addition, Tolentino called for the agency to be more assertive with its traffic policies.