A First-Timer's Guide To Buying A Bike
3 min read
Why buying a bike—and actually using it—is one of the best decisions you'll make this year.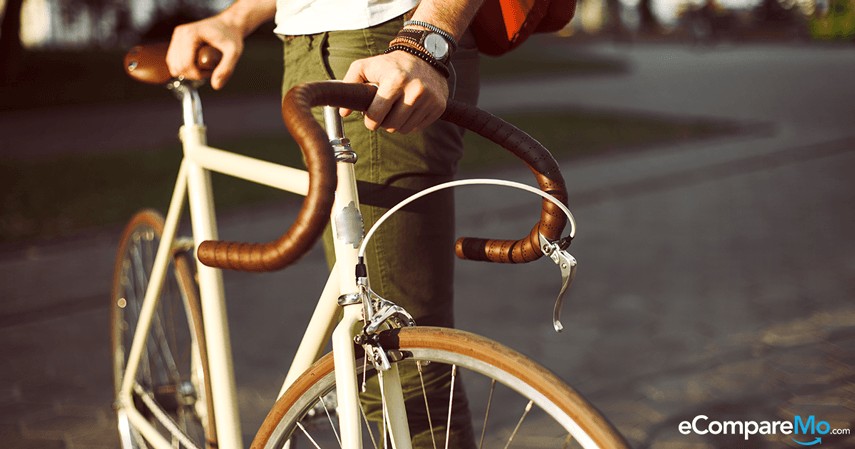 Let's face it: Commuting in Metro Manila isn't the most pleasurable thing to do. That's why a number of people have turned to biking to make their daily commute a little less stressful.
And while biking may also be full of risks, as shown by recent incidents involving a female biker in Marikina and GMA News anchor Howie Severino, its benefits outweigh the dangers.
In this two-part article, we'll give you a step-by-step guide on buying a bike in the Philippines.
The bike
Contrary to popular belief, you don't need a top-of-the-line bike to become a road warrior. However, finding the best bike is not an easy task: you can either build it from scratch or buy a pre-assembled unit. Here are a few tips to get you started.
1. Lazada has a wide array of road bikes and folding bikes in their arsenal. According to their road bike category, the cheapest one is the Cronus Wind 420, which is priced at around P9,900. Keep in mind that this is an entry-level unit and you may want to upgrade later on for more comfort and better performance.
2. Folding bikes are also a good option if you cannot find a place to park your bike. Durable yet portable, these bikes can give you the best bang for your buck. Lazada has an assortment of road bikes in its inventory, with the most affordable 20-inch unit priced at P5,800.
3. If you want to build a bike from scratch, you can consult biking groups on Facebook and other areas. More often than not, bike groups and communities are accommodating and helpful to newbies. Since prices of parts vary from one shop to another, they know where to source the cheapest parts and accessories. One of the biggest online marketplaces for bikes is the Facebook group called Bike Tiangge with close to 100,000 members.
Pro tip:
Before you buy a bike, make sure to compare prices first from different shops. You can do this by looking at online catalogues and hopping from one bike shop to another. Find the lowest bidder and try to haggle for a lower price, and who knows, you might get your sweet ride for a steal.
The preparation
Before you start braving the wide roads of Metro Manila, you need to do serious preparations since the streets are not forgiving. Aside from tuning your bake and making adjustments, you also need to prepare your body for the physical onslaught city biking entails. Once you've got your bike and are thinking of making your maiden pedal, you might want to consult this checklist first:
1. Tune up your bike. You need to ensure that your unit is road-worthy before you take it out for a spin. Keep in mind these five things you need to check out, according to Triathlete writer Aaron Hersh: chain, cassette, brakes, cable tension, and bolt torque. If these words seem alien to you, bring your bike to your local bike shop and ask them to do the job for you.
2. Do a few laps in a safe space. Take your bike with you and just ride around for a few laps, whether inside your subdivision or someplace where there is zero to low vehicular traffic. This way, you can get back your biking instinct and at the same time improve your cardio a bit. For more challenge, look for places with slight elevation to build leg muscle power and endurance as well as lung capacity.
3. Prepare your road biking kit. You'll never know when you'll get a flat tire, so you bring tools. Here are the most essential items you need to prepare before you even go out, according to BikeRadar:
a. Locks
b. Luggage
c. Jacket
d. Mudguard
e. Lights (both headlights and taillights)
f. Multitool
g. Helmet
h. Hydration
Up next: The payoff
So you now have your bike and other nifty tools to conquer the road. Pretty sure, you may have invested a good amount to get a nice bike and some gear to smoothen your ride. So what's the payoff? In our next post, we'll see how much you can save by biking from home to work and vice-versa. –Dino Mari Testa