A Car Lover's Guide To Legally Buying Import Cars In The Philippines
4 min read
A few weeks ago, President Rodrigo Duterte led the destruction of high-end luxury vehicles that had been smuggled in the country.
According to a report by the Philippine Daily Inquirer on February 6, the president oversaw how road rollers crushed smuggled imported luxury vehicles. Some of the smuggled units that were destroyed were a Lexus ES300, BMW Z4, Audi A6 Quattro, and a 1969 Corvette Stingray.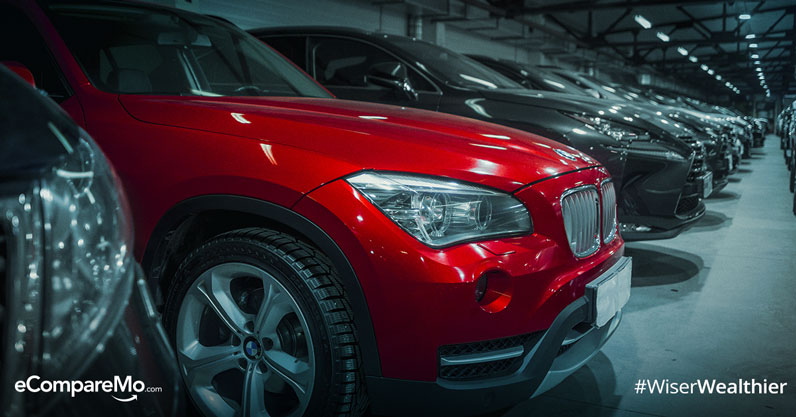 Although the government has been cracking down on smuggled cars, patronage of illegally imported vehicles is still rampant because of the high demand. If you're thinking about buying an import, we've prepared a nifty guide for you so you can avoid potentially smuggled vehicles.
Locally assembled versus imported cars
People have different opinions on when is a car considered an import. While some people consider imports to only be vehicles manufactured elsewhere, brought here, and sold through third-party sellers, others use the term more liberally to mean any car that wasn't assembled here. Which one is true, then?
"By definition, a locally assembled car has its parts shipped to the country before it is put together and marketed for local or international consumption," according to an article published on Carmudi.
Why would automotive companies rather assemble their cars here? For starters, some cars are cheaper when you ship them piece by piece and assemble them here, due to the exorbitant duties imposed on imports. Cars brought to the Philippines are subject to the following taxes and fees:
Customs duty, which is 20 percent for ten-seater and above cars and 30 percent on nine-seater and below cars
Ad valorem tax, a rate based on the landed cost
A value-added tax, which is 12 percent of the sum of the landed cost and ad valorem tax
For car manufacturers who are targeting the mass market, these tariffs are too stiff to make their models attractive to the consumers. This is why car makers like Toyota, Mitsubishi, Isuzu, and Ford have their own assembly plants in the Philippines.
Import-ant to know the difference
It's easy to say that imported cars are units that came through customs fully assembled already. However, the import segment is still further divided into two: authorized imports and parallel imports.
Authorized importers are companies that are given permission by car manufacturers to sell their cars. As authorized distributors of imported cars, they are equipped with shiny showrooms, stocked with the latest models, and have aftercare facilities for their esteemed clients.
These dealerships are usually a joint venture between the car manufacturer and a local company that will oversee the operations here and make sure that they can meet the criteria for becoming a local partner. Some of the biggest importers in the Philippines are Hyundai and BMW through their respective local companies.
On the other hand, parallel imports are vehicles brought into the country without express permission from the manufacturer. Also called gray market vehicles, these cars are neither illegal nor counterfeit, but they somehow fall under a rather tricky category. Parallel imports have undergone the same importation processes and subjected to the same tariffs as authorized cars, but they're not sold through official dealerships.
What to look out for when buying imported cars
If you're really eyeing that amazing luxury sedan or sports coupe as your next ride, consider the following safety measures:
Look for certified pre-owned dealerships
More often than not, official distributors have their own certified pre-owned car showroom. These vehicles are late-model cars that underwent thorough inspection and refurbishing from the dealers themselves. Dealerships offer these cars at a friendlier price and they come with a lot of perks too. More flexible car loans, extended warranties, and so much more, these are just some of the things you can get when you buy a certified pre-owned import.
Ask for the necessary documents
Buying imports from used car dealerships can be scary, especially with the fact that the current administration is hell-bent on curbing the illegal entry of cars here. If you've finally trained your sights on "the one", ask for documents such as import documentation and proof of payment of taxes and duties to the BOC and BIR. If they can't present you these, then you're probably looking at a hot car.
Check if the car is originally left-handed
According to the importation guidelines of the BOC, only left-hand drive cars are allowed to be sold here. This means cars from the United Kingdom and Japan aren't allowed to be shipped here unless they're converted already. Ask the owners about the origin of the car and if they come from right-hand drive countries, check if they're either converted or originally manufactured that way.
Buy from authorized dealers
Gray market cars may be tempting because of their price. But if you want quality that's beyond compare, buy cars from your authorized dealers. Not only are you sure to get the best quality, but you're also getting your money's worth in the form of after-sales services, warranty, and exclusive deals not possible with your usual resellers.
Other  Sources: ABS-CBN, Reuters, Carmundi, Bureau of Customs