9 DIY Valentine's Day Decoration Ideas To Make The Day Sweeter
3 min read
The heart month has arrived! Time to start gathering romantic decorating ideas for Valentine's Day and preparing to surprise loved ones.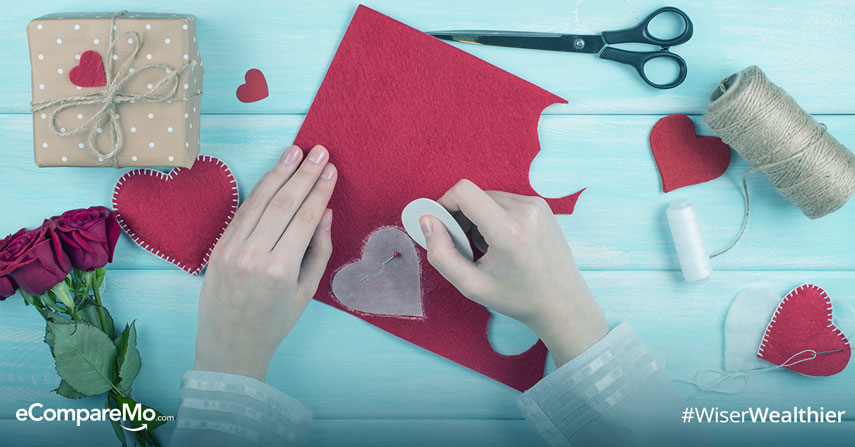 If you're looking for surefire ways to make your darling swoon, these Valentine party decorations will help you set the mood. Don't forget to pick a heart-warming gift!
1. A campy surprise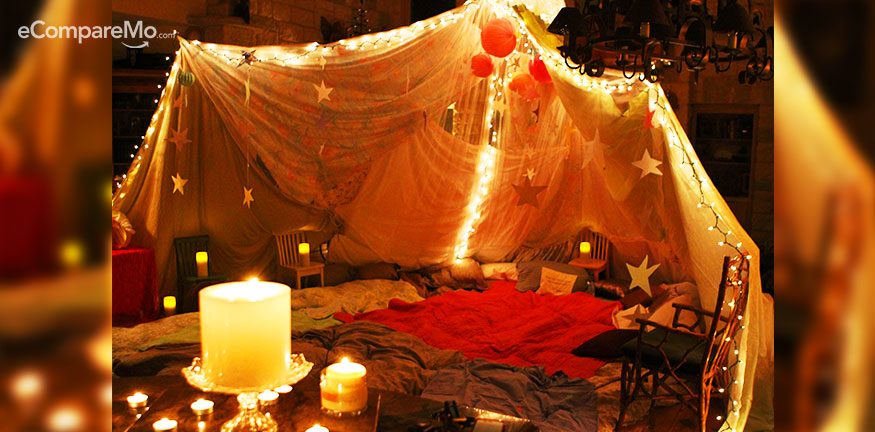 Build a comfy fort or set up a canopy indoors. You can use a camping tent for faster set up or you can improvise using white blankets, pillows, and futons. Get some scented candles or re-use the fairy lights you used last Christmas to cast a soft bright glow on the area and create a romantic ambiance.
2. Lovely memory triggers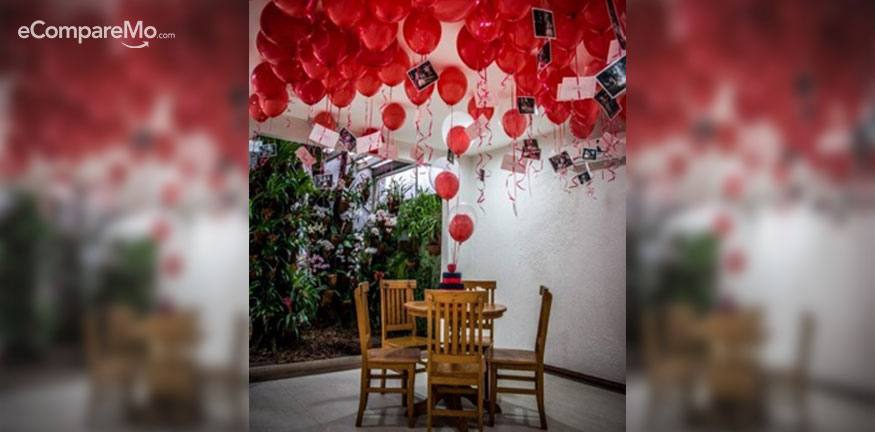 To relive blissful reminiscences, add some memory triggers to your romantic set-up. Have printed photos hanging on balloons and post-it's on the walls with hand-written love notes. With these simple but personal homemade Valentine decorations, you can create new loving memories by reminding yourselves of your love story so far.
3. Sand and scented candles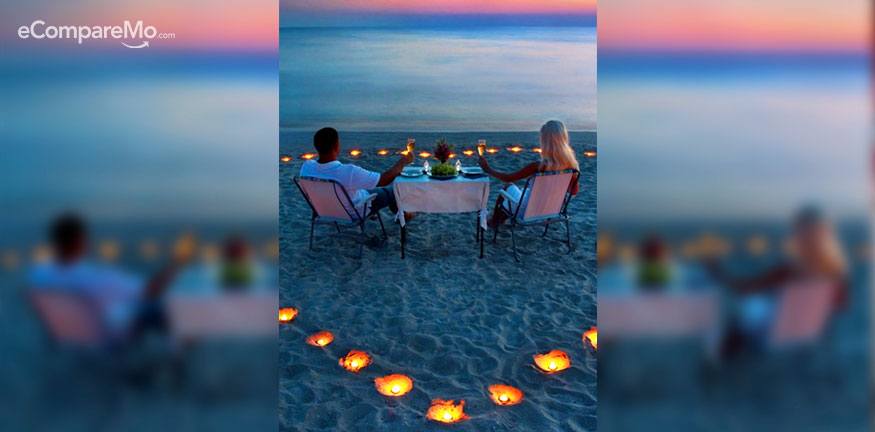 In case you and your partner are already booked at beach date, get creative and spruce up the sand to fashion a romantic atmosphere. Dig some holes on your surroundings and light some scented candles on each hole.
4. The enchanting outdoors
Maximize your patio or any spacious area on the outside of your house – a corner of your garden or a roof deck with a scenic view. Use lanterns, fairy lights, and candles to cast a soft romantic glow. Add some pillows, spread blankets, and rugs to make a cozy nook for you and your loved one to snuggle in as you enjoy the peaceful atmosphere.
5. From the heart to the stomach
Go the extra mile and devote some time to work magic in the kitchen. The way to your partner's heart is through the stomach – and a good table setting. Here is a step-by-step video tutorial on how to prepare a sumptuous V-day meal and an elegant yet doable table setting:
6. Hearts on a string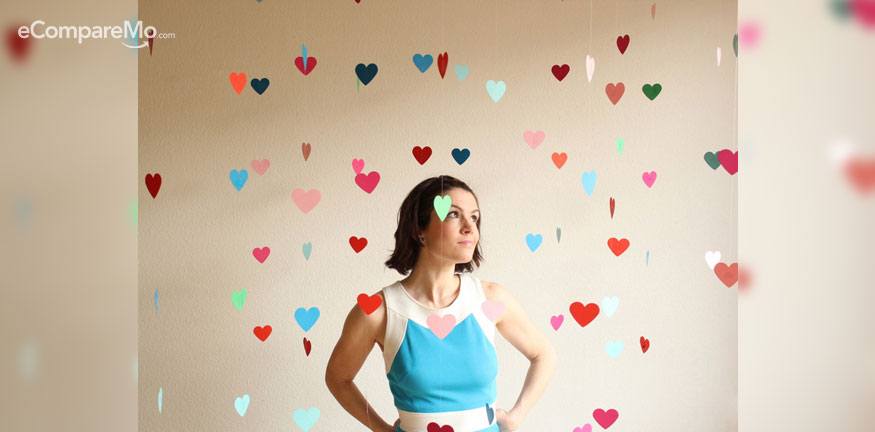 Make the room extra Instagram-worthy by making a dangling heart backdrop. Get a clear fishing line (or thread), puncher, paper or card stock in different colors, tape, and scissors. all ready for a little project. Make a mix of heart cutouts, tape them one by one on a thread, at intervals of about six inches apart. Then hang up the string around the area where you want to surprise your loved one.
7. Valentine wreath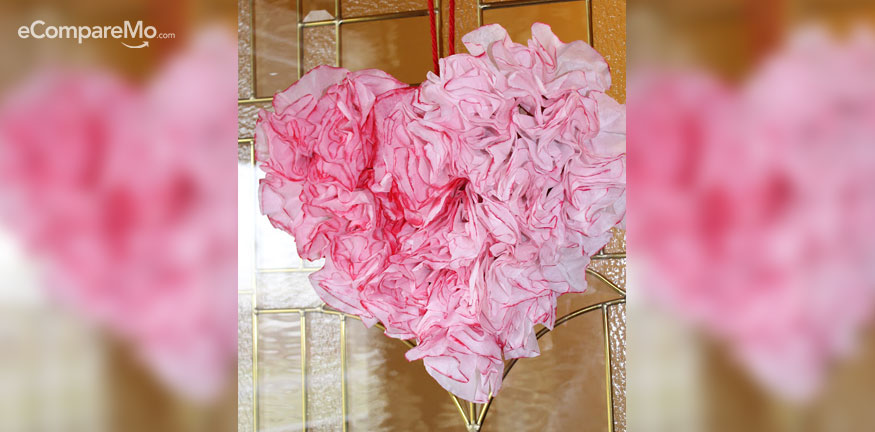 Welcome your beloved with a nice DIY wreath. There are a lot of different wreath projects you can undertake but one of our favorites is one we've found that uses coffee filters!
Get a large piece of cardboard, utility knife, pencil, large plastic container, screwdriver, longnose pliers, red poster paint or watercolors, brush, yarn, tape and a bunch of disposable paper coffee filters.
Fill the container with water and mix in the paint. Dip the coffee filters into the mixture. Take them out and let them dry overnight.
Use the knife to make a heart-shape cut out from the cardboard. Poke holes into the heart with the screwdriver. Thread the dyed filters through the holes and spread them out till they fill the cardboard.
8. Float on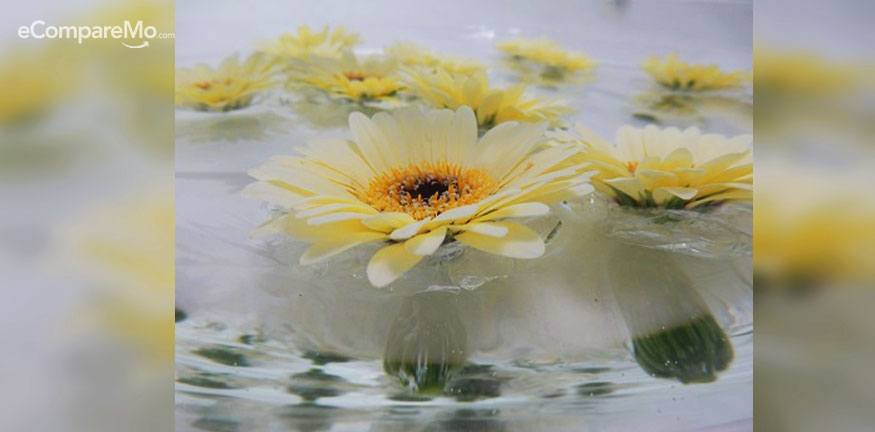 Fill a bathtub with floating flowers for a fusion of relaxation and romance. We have to warn you though, flower bud and petals absorb water and get weighted down and sink.  Keep these beauties afloat by adding some bubble wrap underneath.
Cut the bubble wrap in a small circle and punch a hole in the middle. Fit the flower stem through the hole and – voila! The flowers will float there for hours without sinking.
9. Your own private theater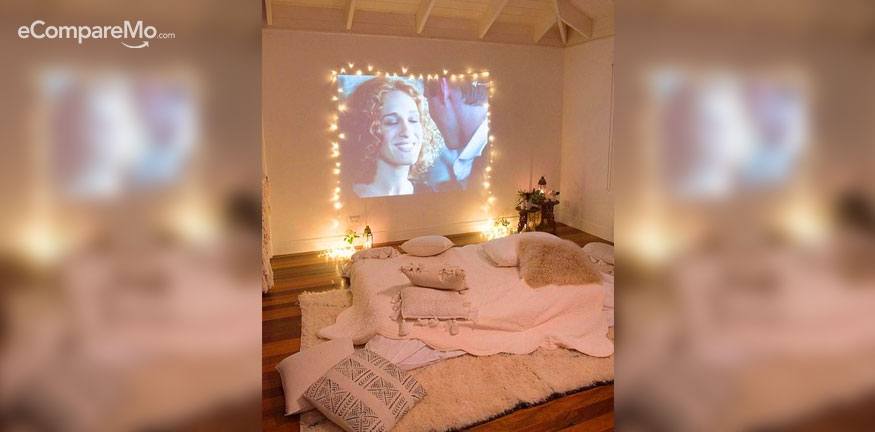 If your ideal date is just a laid-back movie night, do not be afraid to go extra! While you're waiting for the popcorn to crack on the microwave, set up a projector across a blank wall or white sheet and screen your favorite romantic films. If you have a backyard with nice lawn, make your own outdoor one-night only theatre!
Sources: Olive Wildly, Darling Be Daring, Jenny Batt, Pinterest