The 7 Best Valentine's Gift Ideas For A Truly Unique Celebration
4 min read
Hearts day is upon us, and if you've already thought about the best date ideas for February 14th, then it's time to think about the best V-day present to give your loved ones.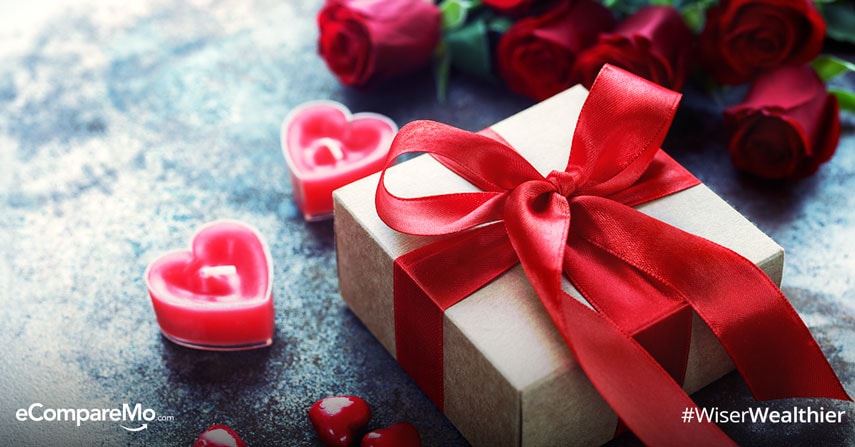 Do away with the usual flowers and cakes and be more adventurous, creative, and unique by considering these unique Valentine's gift ideas for 2018 that will surely make a lasting memory.
1. Guava Pass, ActivPass, or KFit Subscription
Showing your love doesn't  have to be about the usual flowers, chocolates or stuffed animals. Show them you care about their health and well-being as well by giving your loved one a multi-activity membership to a fitness center.
Guava Pass, ActivPass, and KFit are just some of the most popular names in new wave fitness pass apps. They allow members access to their preferred fitness centers. Be it yoga, boxing, cross fit, or the regular gym, they bring more variety to your health and fitness goals by giving you access to any type of activity you feel like going to at any day.
They also have overseas access so even when you're traveling out of the country, you still get to go to a nearby fitness center and work out. This is one Valentine's gift idea you should consider if you're both looking for variety in your workouts or simply want to grow stronger together.
2. Unique bouquets
Thinking of saying it with flowers? Everyone does that. Get creative and make your own statement with a non-traditional bouquet. Need more ideas? Think about some of these bouquets:
A strawberry bouquet, like those offered by Yummi Bonquet. Check out their webpage or Instagram.
If you can't say no to bacon, say yes to some bacon roses. Check out the Facebook page of Lazy Bastard. They deliver.
A bouquet of… chocolate! Or even chocolates mixed with flowers. Check out the websites of Flower Delivery PH and Your Flower Patch to see their very sweet candy bouquets
For a healthy but still sweet surprise, send your loved one a fruit Bouquet. Fruits in Bloom and Flowers by Sylvia have some eye-catching and mouthwatering arrangements.
3. A spa package
Nothing beats being pampered by and with your loved one, so why not go all out this Valentine's Day and gift them a spa package set for a massage, scrub, sauna, and maybe some food too.  Yes, you can get that with spa packages like this from the following spa and hotels:
I'M Hotel Onsen Spa package
You can choose from their promo packages from P1800 per person to P7500 net per couple, which includes massage, sauna, steam, and onsen facilities access, as well as buffet lunch or dinner.
Offered at only P616 per person on Metrodeal, you can already indulge in a 60-minute full body massage with a buffet. It's valued at P880 per person and includes eat-all-you-can meals of Chinese, Filipino, and Italian choices.
Sofitel's Le Spa offers lunch at Spiral, one of the best buffets in Manila that offers the best selection of food, and a relaxing massage treatment for P3,355 net per person.
There's the Couple's Retreat spa package at The Spa, giving you two hours and fifteen minutes of mind and body relaxation. You can book for that cozy retreat now on their website.
4. Crafting
If you love making gifts out of your own creativity and effort, there are lots of crafting videos and ideas on Pinterest you can get some inspiration from. It's the sweetest gesture to give your loved one a gift that is really made with love and by hand.
5. Random but personally meaningful
Don't give what everyone else is gonna give your loved one (flowers, chocolates, teddy bears, etc.) Choose a gift especially for them that you know they really want. Need some ideas? Check out online stores such as Lazada, Shopee, Carousell, and even Amazon's 'new and interesting finds' page to see which one your loved ones might really find interesting or useful. Happy gift hunting!
6. Weekend retreat
Unexcited about the prospect of going out on February 14th where there's sure to be hordes of people? To be more specific, there will be loads of people rushing to get a table at restaurants, and the inescapable rush hour Valentine's Day traffic. Wouldn't it be wiser to book a weekend retreat instead?
Have an Airbnb staycation where you can cook and have a romantic dinner just for yourselves.  Check into a  cozy hotel in the metro, or check out some of best places to stay in Laguna which is just a couple hours away from Manila.
7. A gift of wellness – Detox Retreat
Encourage each other to be better versions of yourselves and keep a healthy and fit lifestyle. Go on a detox retreat together.
A good place to have a detox retreat is The Farm at San Benito, located at Lipa, Batangas. The place is convenient for people coming from the metro as it's only about two hours away from Manila.
They have private villas with their own garden and swimming pool, and holistic programs you can choose from, such as the Weight Management detox program. They also serve all organic food harvested from their own farm.