7 Things We Learned Financially In 2020 For A #WiserWealthier 2021
4 min read
2020 has finally come to an end. But the memories it provided will certainly live on with us that experienced it first-hand. Never has the entire world been this shook in recent history, with a pandemic and other disasters seemingly hitting month after month.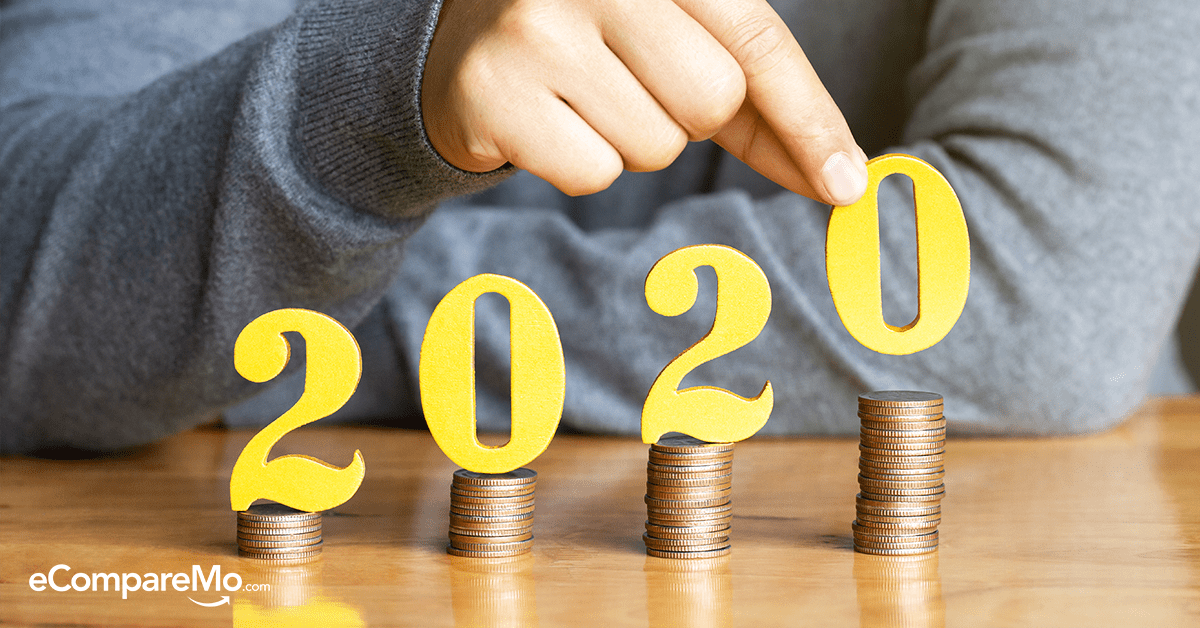 However, beyond the suffering we all shared, we also learned a lot about our capability to share each other's burdens and be more sympathetic. We also learned how to manage our resources better because of the financial crunch brought about by the pandemic's onslaught.
So today, we've listed all the things that we learned financially to help us come back #WiserWealthier on 2021.
I. Digital payment facilities are a godsend.
This year, we learned that we didn't have to waste so much time and effort going to several places just to settle our bills. With digital payment facilities already in place, we can enjoy the convenience of making transactions alongside surfing our social media accounts.
If you still haven't set up your own account, do so now. You'll thank yourself later.
II. Always keep your dues up-to-date.
Even in the middle of the pandemic, our dues are still active. While financial institutions will allow borrowers to defer payments for a few months, that only applies to the principal. The interest will be extended according to how long the deferment is. This is called forbearance.
So as much as possible, settle your dues the way it is scheduled. If you're offered a deferral, forbearance, a moratorium or a loan modification, carefully study the terms of the offer. Once you have an agreement or understanding, be sure to document everything that was discussed. If you can't pay your mortgage or are worried about missing a mortgage payment, call your loan provider right away. Ask if they are willing to work with you on a repayment plan.
III. Insurance is of utmost importance.
When disaster strikes, it doesn't discriminate. It's always better to plan ahead. Get your valuables insured. Car insurance, business insurance, life insurance, and health insurance will be your lifeline in times like this. Solvency or having cash at all times is important because of the instability of the economy whenever a disaster strike.
IV. Auto loans will remain active despite a total loss declaration of the insurance company.
Damage to your vehicle does not eliminate your responsibility to make your auto loan payments. When the cost of repairs is more than the value of the car, the insurance company may declare the vehicle a total loss. If the amount you owe on your auto loan is more than the insurance paid on your totaled car, you may owe the difference to the lender.
Clarify with your insurance company and your auto loan lender what type of insurance policy you have as well as what losses the insurance will cover and what you will still owe. After the insurance process is completed, if you owe more on the loan than the amount paid by insurance, you will owe that amount. If the amount of your insurance coverage is more than what you owe, then you will get paid the difference.
In working with your lender and insurance, things can get confusing. Write down the names of the people you speak with and ask if there is a case number associated with your account that you can refer back to. Once you have come to an agreement or understanding, be sure to document everything that was discussed.
V. Payment options can be negotiated.
Make it a priority to contact your bank or lenders quickly if you need to stop automatic payments or if you will miss a payment due to disasters. Explain the situation that caused the late payments and ask for a waiver of any late fees. Also, get in the habit of making a monthly budget. That way, you'll know what charges to anticipate. Set up a spending tracker. It is a great way to see where your money is going and track any trends in your spending.
VI. Debt can be manageable, even in the midst of a disaster.
You might be struggling to pay your debts because of job loss or destruction of your property. This can lead to ballooning debt. Here are some steps you can take to help manage debt:
If you're having trouble paying your mortgage or loans, act quickly. Contact your mortgage servicer to explain your situation and ask for help.
Review your income and savings and determine how much money you have available to pay bills and creditors.
If you can't make a payment, contact your credit card company before it balloons into a problem.
Check with the government like SSS or GSIS or Pag-IBIG about programs you may be eligible for following a disaster. If you are in a declared disaster area, you may qualify for disaster assistance.
Keep written records and other documentation of conversations with customer service representatives.
VII. Even in a disaster or pandemic, evildoers will still target people for fraud.
In other countries, fraud is a common occurrence even after disasters. Scammers will offer to get you a loan modification or do repairs for an upfront payment. Sometimes, a scammer will even pose as someone from your insurance agency, your bank, or as a government employee.
Learn to recognize the signs of a scam. If you need a loan modification on your mortgage, contact your mortgage lender or servicer directly rather than going through a third party. You can also check with your associations, commissions, or accrediting agencies to confirm if the business is legitimate. If you suspect a scam, contact your local authorities.