7 Homegrown Filipino Christmas Songs That Are Not Sung By Jose Mari Chan
4 min read
Jose Mari Chan's Christmas in Our Hearts is undoubtedly a masterpiece. In fact, the 1990 holiday album is the highest-selling album of all time in the Philippines, surpassing even records from today's hottest selling celebrities.
Whether you like it or not, Jose Mari Chan's voice is now deeply embedded in the DNA of the Filipino Christmas season. But "Christmas in Our Hearts" isn't the only anthem of the holidays. We may hold that song deeply in our hearts, but it's time we give other songs a chance to become a part of our Christmas.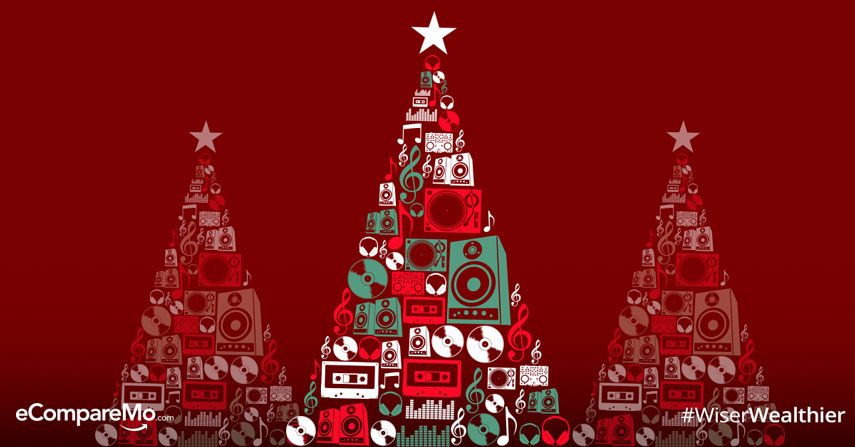 We scoured the discography of local artists and looked for Christmas songs that are either not sung by Jose Mari Chan or staples of Christmas carolers.
1. Ben&Ben – Bibingka
This rising indie folk duo knows how to craft a warm and fuzzy holiday song that will make you miss going to Simbang Gabi. Ben&Ben's "Bibingka" conjures up a wonderful Christmas story that rides on a mellow swirl of acoustic guitars and piano and flawless singing the outfit is known for. Sincere and not too sappy, this Ben&Ben holiday track will definitely make you wish for a cold Christmas warmed by coffee, bibingka, and of course, a loved one.
2. Bamboo – Have Yourself a Merry Little Christmas
Bamboo's versatile voice may have taken him across multiple genres already, but the prolific frontman still cannot shed his rock roots. His rendition of "Have Yourself A Merry Little Christmas" starts off as true to the song's melancholic origin, but quickly jumps into rock territory and builds up slowly to a powerful finish, leaving you wanting for more. In the middle of it all, Bamboo's signature voice shines with strength, walking the tightrope between intensity and emotional sincerity.
3. Eraserheads – Trip to Jerusalem
http://https://open.spotify.com/track/4D7fbbvwE6os8ZalI8F9c1
Fruitcake may always be synonymous with its eponymous track, but "Trip to Jerusalem" is where the band's iconic sound really resonates. The track drips with the overall essence from their previous album Cutterpillow: layers of overdriven guitar work, punchy basslines, and reaching vocals that work with the rest of the song. Just when you think the song is over, it suddenly amps up with a more festive outro that perfectly describes what the holidays are: a month-long frenetic trip to Jerusalem that climaxes with a good time.
4. Carol Banawa – Soon It's Christmas
Carol Banawa's holiday track is turning 20 years old next year, but its magic still has its sway. Her saccharine and pristine singing is way too much for the overly simplistic story of yearning for a lost love in the holidays. Despite this and the run-on-the-mill pop arrangement (save for the occasional guitar licks that accentuate the song in its dreary moments), Carol Banawa's performance shines brightly, albeit with a cold, lonely melody. And honestly, we'll take her version over MYMP's any day.
5. The Company – Ilang Tulog Pa Ba (Pasko Na)
Not knowing for pulling punches with their performance, The Company perfectly captures the holiday season's joie de vivre. The vocal group showcased its talent with a volley of energetic vocals on top of merry staccato of strings and piano. From the lead vocals to the backup humming that adds extra depth right where you need them, caroling groups that can do justice to The Company's "Ilang Tulog Pa ba" definitely deserve the biggest amount you can give. Or love.
6. Aegis – Christmas Bonus
Love them or hate them, there is no way you can escape the singing prowess of Aegis. From videoke nights out to successful musicals, Aegis has already earned themselves a seat on the pantheon of local pop culture. Whether you play it as a plead to your bosses to finally release your bonus or just to annoy people, Aegis' "Christmas Bonus" will definitely come in handy this season. Also, keep in mind that your 13th month pay should be released no later than December 24, as per the law.
7. Parokya Ni Edgar – Pagbati
Parokya Ni Edgar is the ultimate embodiment of your ultimate high school tropa: despite the occasional moments of sadness, you're bound to have a good time with them. With "Pagbati", the veteran alternative rockers have taken your neighbor's street caroling ensemble to the wackier side of things. The discordant tambay-sa-kanto-style chorus of men with the raw guitar accompaniment will definitely remind you of your carefree holidays: everything's all good with friends and a guitar.
(Read: How Holiday Music Significantly Affects Consumer Behavior)