5 Best Credit Cards For Travel
3 min read
Explore the Philippines and the rest of the world with the perfect #wanderlust buddy.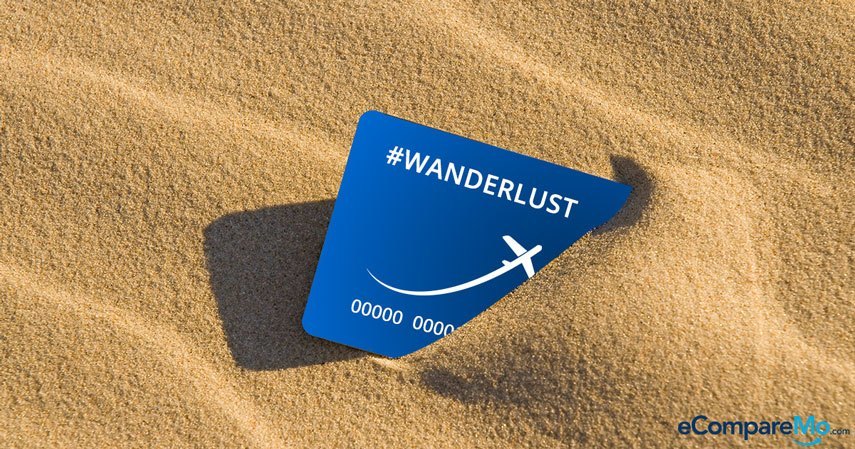 People look for value for their money. And if you're the jetsetter type, it's only best to find a travel companion through something that will not only give you mileage and convenience wherever you go, but also provide you with exciting treats and rewards just by enjoying your lifestyle. Here are the top five credit cards to use for travel.
1. BPI Skymiles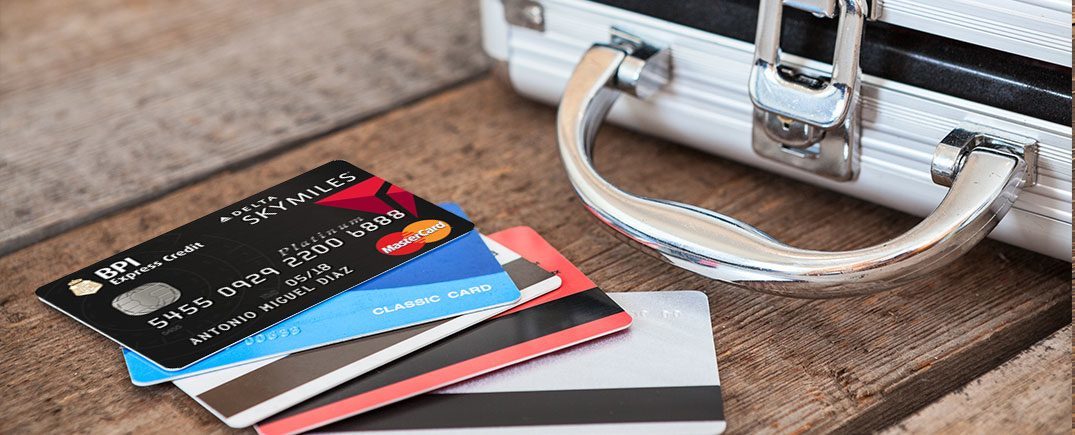 BPI has partnered with Delta Airlines to bring you SkyMiles MasterCard and BPI SkyMiles Platinum cards. Both come with a loyalty program that is perfect for frequent flyers abroad. They also provide free travel insurance package when you use your BPI SkyMiles Card to book your flight.
Features
– Annual Membership Fee (AMF) waiver: free on your first year
– Annual income requirement: P1 million
– Every P45 charged to the card earns you one (1) SkyMiles mile that can be credited within six to eight weeks
– Earn double miles for every P45 spend on Delta Air Lines tickets
– Travel insurance of up to P20 million, if travel fare is charged to BPI Express credit card
– Free access to Pacific Club at NAIA Terminal 3
– SkyMiles miles are transferable and do not expire
2. BDO American Express Credit Card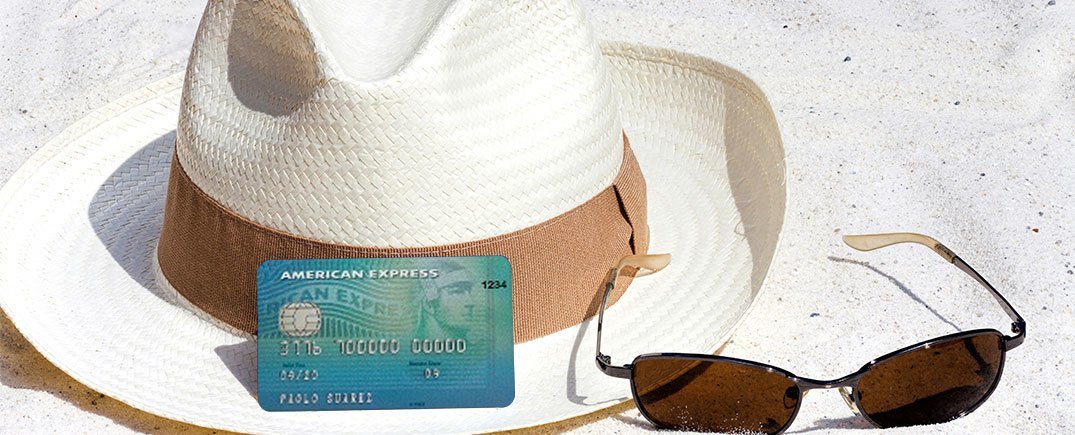 American Express is known for its excellent customer service worldwide. BDO American Express Credit Card provides 24/7 travel assistance worldwide for medical and other travel emergencies abroad.
Features
– Travel Service offices worldwide
– For every P45 spent, you get one reward point. Collect and exchange points for Air miles and other exclusive rewards
– P1,600 AMF waiver. Free for life for an annual spend of P120,000
– Installment Programs: Express Pay Installment and other Express Pay Installment Options that provide 0% interest with partner stores.
– American Express customer service: 631-8000
– Worldwide travel assistance for medical and legal emergencies
– 24/7 medical and legal assistance
3. HSBC Platinum Visa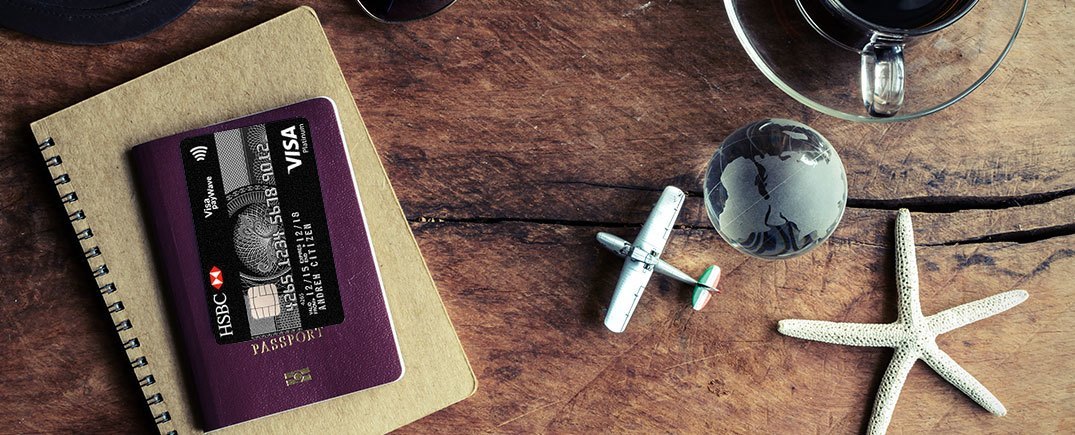 HSBC has the best deals for jetsetters with their Platinum Visa Credit Card. This not only provides ease when traveling abroad, from getting air miles to free travel insurance, you also get exclusive rewards when you use your card abroad.
Features
– AMF waiver on the first year
– For every P25 spend, you get one air mile, and every P15 spend is equal to one rewards point.
– 4x faster rewards. Earn 4 Bonus Points for every P20 spent overseas when you travel abroad or shop online.
– Free travel accident insurance of up to P20 million when you use your HSBC Platinum Visa Credit Card to book your flight.
– Exclusive privileges at over 27,000 establishments in 160 countries worldwide with HSBC's Home & Away Privilege Program.
– 0% installment with participating merchants
– 3% Fuel rebate from Caltex stations worldwide
Current promos
– Apply online now and get P500 SM Gift Certificate
4. Maybank Platinum Mastercard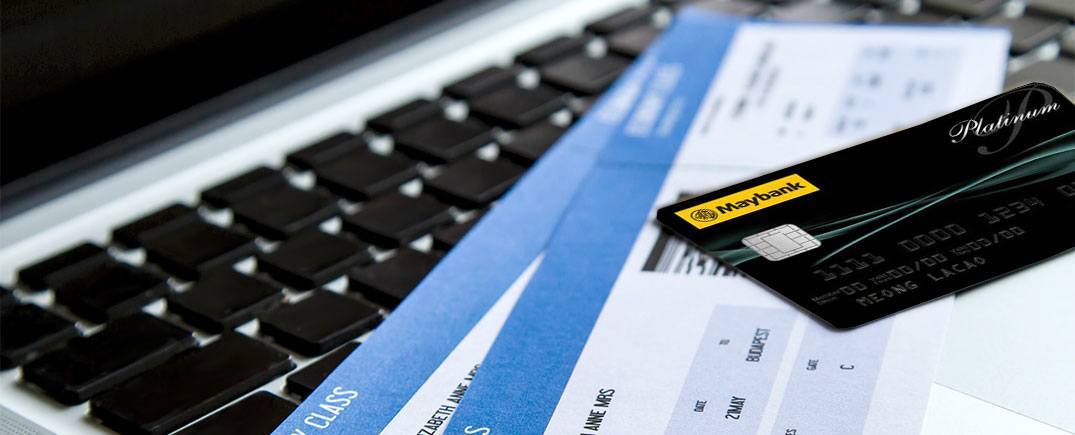 Maybank offers the lowest conversion fees when you use your Platinum MasterCard abroad. This is the ideal travel companion because you also earn points and air miles just by using your card.
Features
– Accepted in over 20 million locations worldwide
– Maybank Credit Card has one of the lowest conversion fee
– For every P50 spend, you get 2 Treats points
– One of the most secure credit cards with EMV-compliant chip that helps prevent fraudulent transactions
– Receive SMS in real-time, anywhere in the world for each approved transaction
– Travel like a local with hundreds of discounts and privileges
5. PNB Mabuhay Miles Mastercard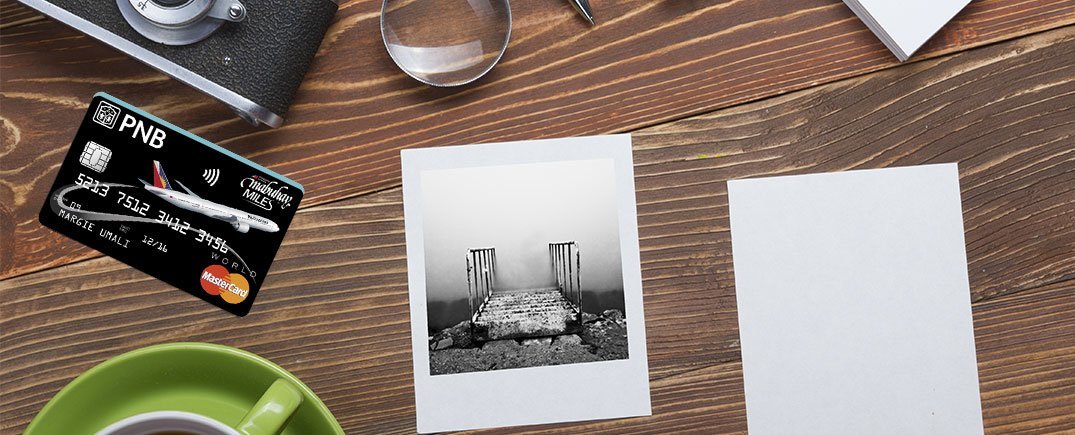 PNB has partnered with Philippine Airlines in providing you with this credit card that is perfect for your travel needs
Features
– Travel awards and upgrades on Philippine Airlines
– 24/7 World-class concierge service through World Assist, hotline (632) 687-8577
– 24/7 Comprehensive International SOS Coverage: emergency medical and travel assistance
– Free Travel Insurance of up to P10 million when you charge your airline booking to your PNB Mabuhay Miles MasterCard
– Comes with Fraud Transaction Insurance that provides added security against fraudulent transactions
– 0% Affordable Payment Plan with PNB's partner merchants
–Kristel Serran