4 Destinations In The Philippines Where You Could Really Use Travel Insurance
4 min read
There are many kinds of travel insurance we can choose from when traveling abroad.
Mostly, Filipinos only get a travel insurance policy if they are planning trips to Schengen countries, as travel insurance is a Visa requirement. Because of this, travel insurance in the Philippines is commonly thought of as a minor inconvenience: a hoop to jump through, and an extra expense needed to get a Visa.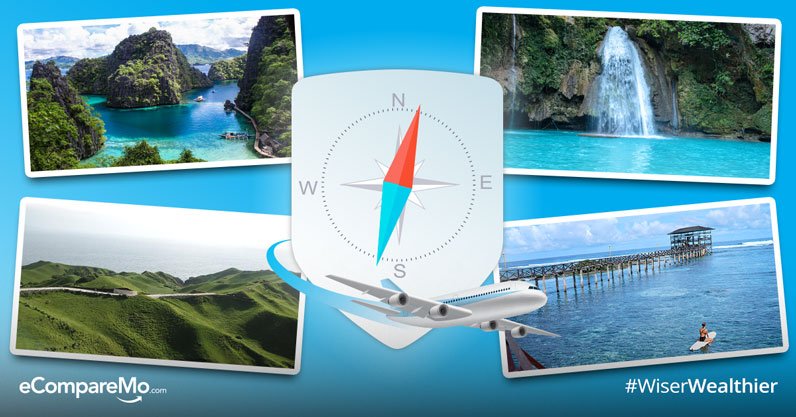 It's about time we break that old habit and misinformation. There are actually many affordable travel insurance policies that you can avail of, whether for traveling abroad or even locally.
Yes, you read that right. Domestic travel insurance is available, and only costs about one complete meal in Metro Manila. So, there's really no reason to forego domestic travel insurance these days.
Here are a few of the travel destinations in the Philippines where you could really use a travel insurance. The list includes your best bet in a local travel insurance package. Safe travels!
1. Batanes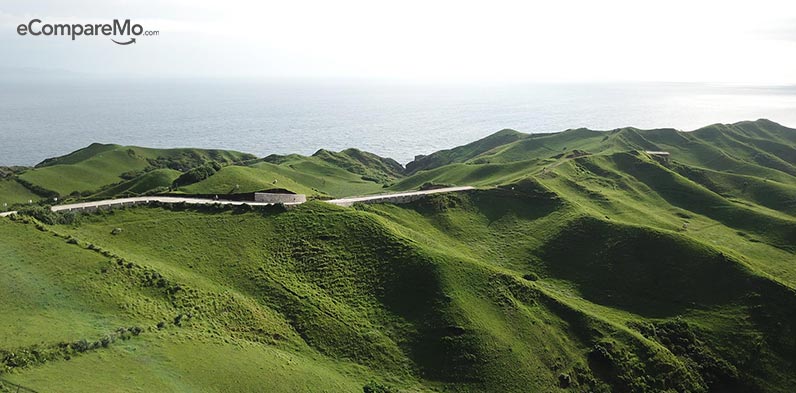 The odds of getting your flight canceled in Batanes is highly likely because of the general moody weather.
During the months of June to December, that's when typhoons start coming in. And guess where they pass first? Yep. The islands of Batanes.
Whether these typhoons made it to landfall or not, flights usually get canceled because of strong winds. Well, except for the airline SkyJet, as it's the only commercial airline that can fly out of Batanes even with strong winds
To know more about Batanes, check out our travel guide here.
Suggested travel insurance: Pacific Cross Executive Peso Individual Travel Insurance.  The coverage for this policy lasts for trips of up to 4 days, for only P247.
Why this travel coverage: There's the P2000 compensation for a minimum of six-hours of delayed flight due to severe weather conditions. It's also packed with great sulit features.
2. Siargao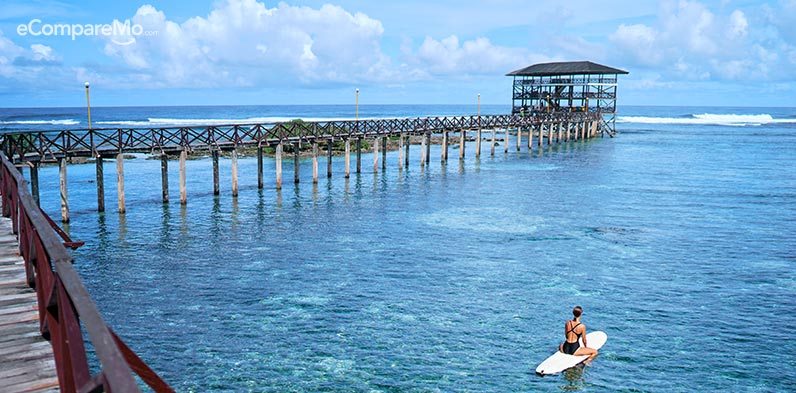 The surfing capital of the Philippines is a travel destination where it should be mandatory to get a travel insurance. The waves here are bigger than in other places in the Philippines, which is why it's one of the go-to places for professional surfers from all over the world.
Both professional surfers and newbies should avail of a travel insurance to cover for personal accidents or hospitalizations. They do not have complete amenities in the main, underfunded, hospital in Dapa, a sad fact that the local government is still working on.
There have been cases where patients had to be transferred to Cebu for immediate and complete medical assistance.
Suggested travel insurance: Surfing is commonly done in the country nowadays but know that it is considered an extreme sport. Beginners won't need to go far out to catch huge waves, but it's still important to be covered with a comprehensive travel insurance package such that of Malayan Travel Insurance's Travel Master Local – Peso.
Why this travel insurance: It covers up to one million pesos in medical expenses, and specifically provides travel assistance, medical treatment, and benefits for accidents due to water, fitness, and extreme sports as part of their value-added benefits (as long as the reason is for recreation only).
(Read: Top Tourist Spots In The Philippines That Look And Feel Like Popular Foreign Destinations)
3. El Nido and Coron, Palawan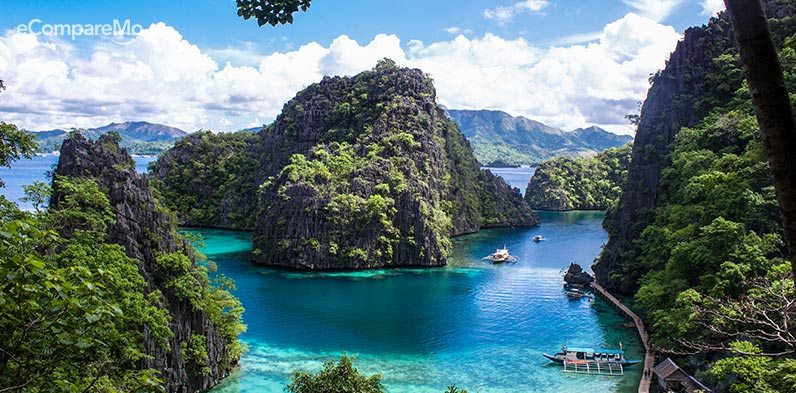 The beauty of these two popular travel destinations in Palawan may keep the tourists coming, but there's no denying that they are rather far from mainland Palawan and the capital Puerto Princesa.
Being far away from the bigger city might make these places more attractive, but it also means that they are far away from the bigger hospitals. There have been cases where tourists were injured in some activities as seemingly typical as snorkeling, and medical help was a lo-o-o-ng way off.
Suggested travel insurance: For this, the right package would be Malayan Insurance's Travel Master Local Peso. The maximum length of coverage is 90 days on a single trip.
Why this travel insurance: It covers as much as one million pesos in medical expenses, and personal accidents and personal liability. They also cover emergency medical repatriation (evacuation) if you need to be transported in the event of an emergency.
4. Cebu
A favorite tourist spot for both Filipinos and foreigners, Cebu has all sorts of travel destinations you can go to from North to South.
To be specific, there is the super exciting canyoneering travel package in Kawasan Falls, which has grown in popularity over the last few years. And this, of course, calls for affordable travel insurance for each daring Kawasan Falls explorer.
Suggested Travel Insurance: The Pacific Cross Executive Peso Individual Travel Insurance has a Maximum Benefit Limit (MBL) of up to P500,000 in medical treatment. The cost? As low as P247 for up to 4 days.
Why this travel insurance: It specifically covers recreational activities such as hiking, swimming, kayaking, snorkeling, and recreational scuba diving. Which means your canyoneering trip at Kawasan Falls is covered.
Learn more about their coverage and compare the different domestic travel insurance packages for you and your group.