Steal My Itinerary: Six Days In Batanes
14 min read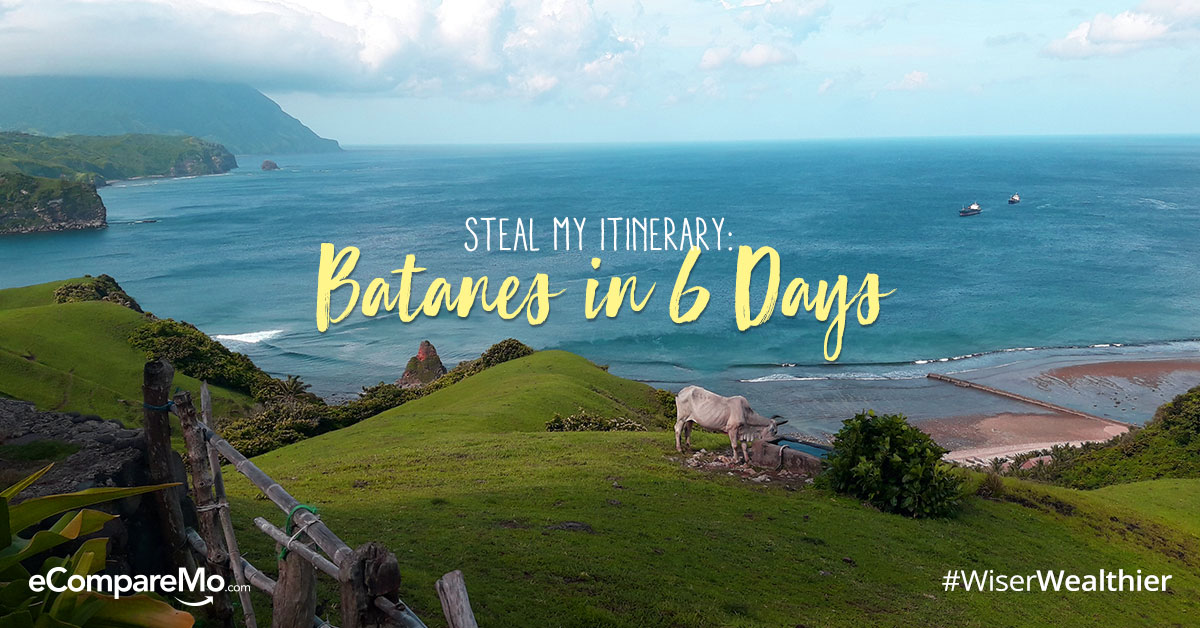 Of all the things that fascinated me during my six-day stay in Batanes, it was the way they said "Thank you" that struck me the most.
"Dios Mamajes," they say. Which translates to, "May God reward you with goodness."
Dennis, our tour guide in Sabtang island, told us it means: Dios na lang ang bahala sa iyo—or "let God reward you for the goodness you've done or given."
To me, it embodied the Ivatan attitude, way of life, and overall culture. I've seen their kindness and honesty and wondered how they could have preserved such a pure way of life.
I can only guess it transcends from one thing: The raw and untouched beauty of their islands.
Why Batanes?
In a nutshell, I was drawn to this place because of the following things:
1. The beautiful landscape
Having grown tired of the usual, I can say this is about the only place I've been to in the country that really delivered all the hype and more
2. Batanes has zero crime rate
This piqued my curiosity as a female solo traveler. Just how safe is it there? From what I've heard from my tour guide, "crimes" there only pertain to the typical but very rare drunken brawls, and not much else.
As for honesty, I stayed in a partitioned living room with a broken lock on the front door and all-day open windows. I left my valuables on an overnight stay in Sabtang. When I got back, everything was the same as I left it. Talk about peace of mind.
3. It sits alone on the northernmost island in the Philippines
You can literally see Taiwan from Batanes. On the downside, it is prone to typhoons and a general moody weather.
4. The cleanliness
Everything was just as pristine as you'd see in the photos. There's not a single trash on the road!
Now allow me to share my six-day, five-night Batanes itinerary, which hopefully will inspire you to book a trip up north soon.
Rundown of main expenses
P350 Tourism Fee at the airport, upon arrival. Comes with a free map of Batanes you must show when you enter some tourist areas, such as arriving in Sabtang island.
P40 tricycle. From airport to Basco town proper
P500 Ysabelle's Homestay. Contact Ms. Elma via +63928-2342542
Total amount spent during the trip: P6,500
How to get there
There are now flights from Clark, Pampanga to Basco, Batanes at even half the price and distance.
When PAL launched their Clark-Batanes flight, it cost P4,500 roundtrip instead of the usual P10,000+, with only an hour flight instead of the usual two hours from Manila.
Stay updated by following the airlines for promos.
Total cost of airfare: P10,000+
Where to stay in Batanes?
I stayed in Ysabelle's Homestay, which costs P500 per night for a fan room, and P1,000 per night for an air-conditioned room. They also have air-conditioned rooms for groups. Their rates come with free breakfast and 3-in-1 coffee.
Other recommended places
Shanedel's.  This place has a beautiful view of the South China Sea. P1,700 per night, AC room with free breakfast.
DDD Habitat . P1,100 per night, aircon
Agustel Homestay. P300 per night
Ivatan Lodge. P400 per night
Sabtang Lighthouse . P500 per night
TIP: If you want to plan your trip and tour package ahead, contact Kristin of Bashi Islands Eco Tours and Adventures at +63977-7004347.
Where to eat in Batanes?
My food budget: Rice meals mostly, ranging from P90 to P150.
What I tried and what I recommend you try:
Beehan . A wide variety of food. Seafood depends on availability. That includes Tuna Kilawin, Sizzling Squid, and Lobster (if available, it's around P200 to P300). This is basically the place where we ate all the time.
Jino's or Casa Napoli. Very delicious pizza
Sander's. A carinderia near the plaza
Honesty Store. This famous Batanes spot lives up to the hype. Go for merienda and coffee break on your South Tour, and for pasalubong shopping for peanut butter cookies, and other homemade products.
Tip for vegans, or those on a gluten-free/strict and/or organic diet: Please do your own research before coming to Batanes.
Tip for coffee lovers: Brewed coffee is scarce to nonexistent. I haven't asked if they yield local coffee, but we were offered black tea leaves in the town of Chavayan in Sabtang, which they said is their alternative for coffee.
(Read: Steal My Itinerary: Kyoto, Osaka, Gifu, Japan in 8 Days)
What to do when you get there
Check out my detailed travel itinerary below.
Batanes travel itinerary
Day One: June 30, North Tour : P1,000 per tricycle, good for 2-3 persons.
I chose to take the motorcycle because I was alone. I started at 3 p.m., but I suggest you start around 1 or 2 p.m. so you're not in a hurry .
Popular spots in North Batan Tour:
Tukon Chapel.
PAG-ASA Weather Station. A stunning 360-degree view of Batan.
Fundacion Pacita. This place is a must-visit. It might be the most expensive accommodation in Batanes, with minimum 2 days stay of P9,000 per night with free breakfast, perfect for honeymooners or families that want an exclusive and quiet stay with the breathtaking view of the cliff. It's at the East Side of Batan, near the PAG-ASA Weather Station.
Valugan Boulder Beach. The boulders close to the shore looked like giant quail eggs to me. You can also see the majestic Mt. Iraya from there. Its peak is covered with clouds and it looks mysterious from afar. Like she's enticing you to dare come explore her yet gives off an eerily menacing vibe at the same time. Locals said you can go there on a day hike, but I opted out for now.
Dipnaysupuan Japanese Tunnel. I heard this was nice, but, I skipped it because I'm slightly claustrophobic. If you're braver then me, other travelers make it sound really worth your while.
Vayang Rolling Hills. Words will never be enough. See it for yourself.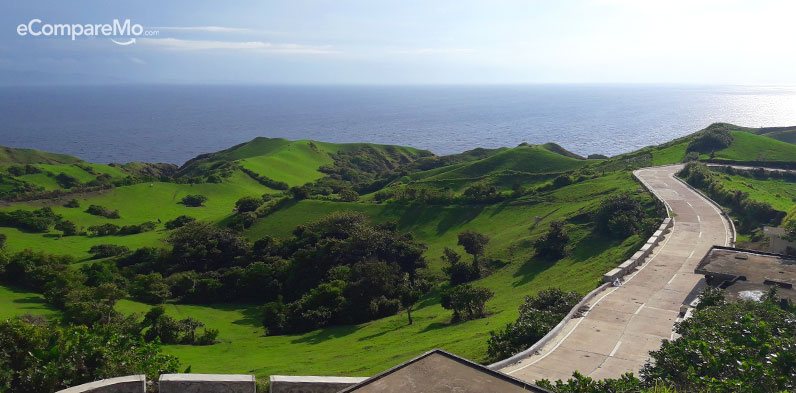 Basco Lighthouse. This popular spot can get crowded in the afternoon, mostly by those hoping to catch the sunset. Tip? It's near enough the Vayang Rolling Hills that you can go THERE to watch the sunset. Worth it and less crowded.
Tip for those who need the "nightlife": I was lucky to be there on the Ivatan Festival/Batanes Day celebration, which is celebrated it every June 19 to July 1.
Normally the town of Basco is quiet at night, but on my first night, I was able to watch the cultural programs and hang with the locals.
Day Two: July 1, South Tour:  P1,500 per tricycle
This is where the view of Batanes all unfolds. If you think the North Tour is already beautiful, the Southern part of Batan will take you for a breathtaking ride.
The second day of my stay was where I got really lucky and joined two other travelers, Mike and Harold. So, a bit of a backstory here, Mike is a solo traveler and his friend Harold, whom he just met in Manila couple weeks before the trip, decided to come to Batanes because of Mike's very inviting Instagram posts and stories.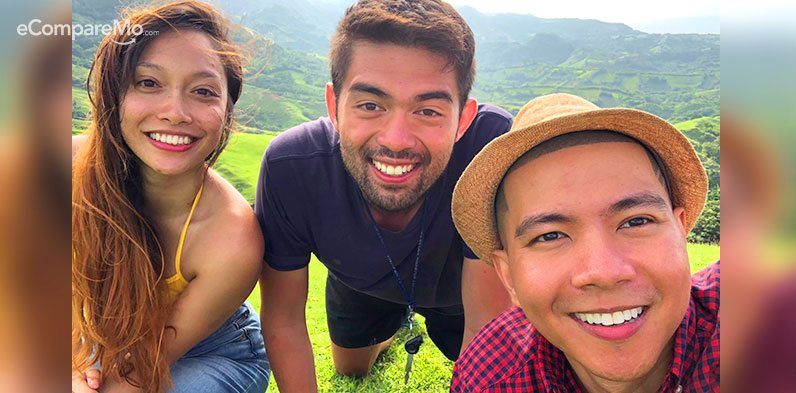 The South Tour is worth P1,500 per tricycle, good for two people.   I rode at the back of Mike's motorcycle, with Harold closely following us.
I only covered Mike's gas for the entire day. And since this was already Mike's sixth day on the island, I pretty much got myself a personal tour guide, as he'd already toured all of Batan by this time. He knew all the spots on the South Tour, as well as the off the beaten roads.
Tip for the confident driver: If you have a driver's license and are more adventurous, you can opt to rent a motorcycle instead. Motorcycle rental is P1,000 per day, gas not included.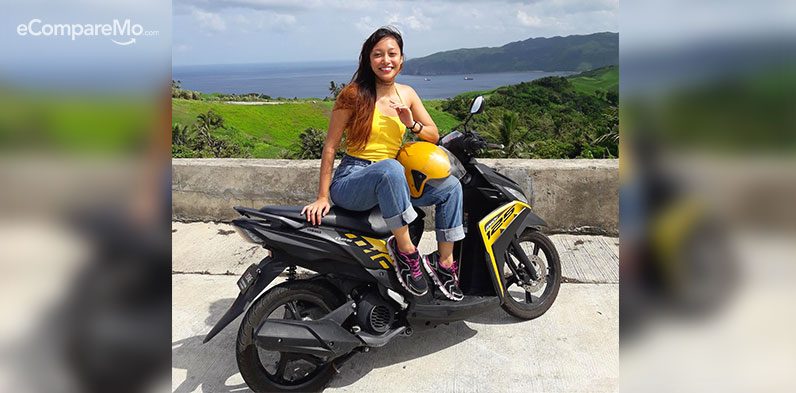 Worried you might get lost? Speaking as a female solo traveler, this is the safest you can get to driving a motorcycle even when you're alone. Granted that you finish the south tour before sunset, you will see private vehicles along the way as well as the guided tours.
And if you ever get lost, there are two things you can do. One, get on top of the hill and see where the road crawls, or just leave it all to fate and follow where the road takes you. From the top of the PAG-ASA Weather Station, you'll see that the road just connects, so if you just follow it, you're bound to get back to Batan town proper.
My tour guide Carlos told me that the well-developed roads are jokingly called the Great Wall of China by the locals. As you can imagine, it's all just connected and it would be hard to get lost.
Tip for those with more time on their hands: If you're planning to stay longer in Batanes, the best move would be to go on a guided North and South Tour first, know the history, and rent a motorcycle the following days to really savor the view all on your own, or your group.
This way you'll be able to take in all the view, and take your time snapping beautiful photos of each stop. This was what we did.
Famous spots on the Batan South Tour:
Chawa Viewing Deck.
Tayid Lighthouse, Mahatao. Honestly, I liked this lighthouse the most among the three lighthouses we've been to; two in Batan, and one in Sabtang. This place specifically—the entire landscape and location, made me wish I could build a self-sustaining, isolated, and low-key quaint home right here. Then again, the fact remains that only Ivatans can buy a piece of land in Batanes . And even then, this place is considered a protected site. But you know, a girl's gotta dream.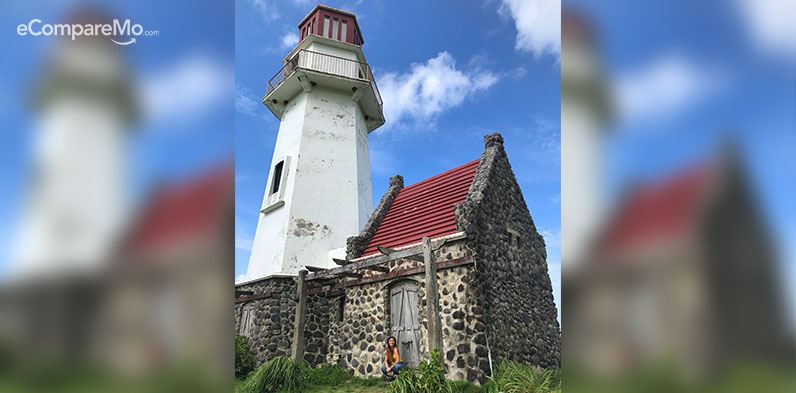 Racuh a Payaman, or popularly called Marlboro Country. Simply breathtaking. You can see Tayid Lighthouse from this side. This is where we spent most of our afternoon just lying in the grass talking and enjoying the view. It's not every day you see a landscape this captivating.
Imnajbu Beach
Imnajbu Point: Alapad Pass and Rock Formation.
Ivana. A quiet little fishing town south of Batan. This is where the famous Honesty Store is located. Mike and I both agreed this is our favorite town in all of Batan.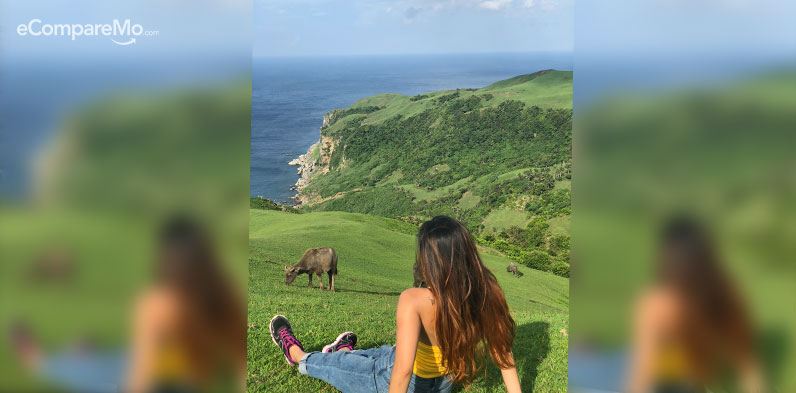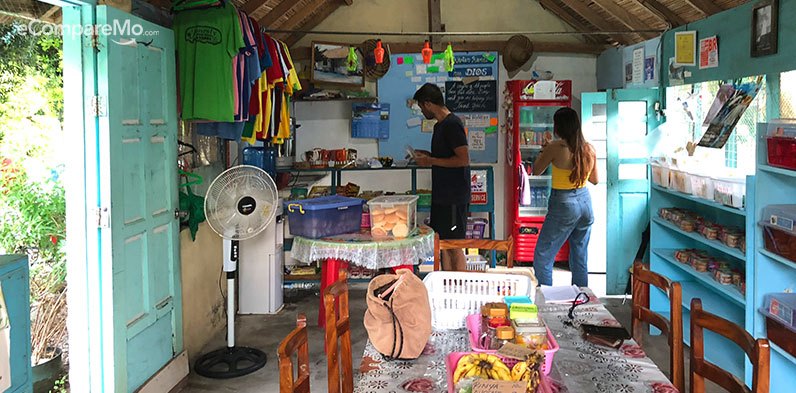 Homoron Blue Lagoon and White Beach. If you're not in a hurry, you can stop here and take a dip
Mahatao Boat Shelter Port
The coastal roads are breathtaking. Cliffs and hills for days! This is considered a first-world town because of its well-planned road development. It is far from the densely populated coastal roads that we see in the country most of the time.
Day Three: July 2, Sabtang (overnight)
We woke up at 5 a.m. and got to Ivana Port before 7 a.m.
Fees:
P15 port fee
P110 boat to Sabtang, one way
Tricycle tour in Sabtang, P1,500
We stayed literally beside the lighthouse, booked by Kristin of Bashi Islands Eco Tours and Adventures, at +63977-7004347. The lighthouse and the secret cove down by the cliff are exclusive to guests. This was my favorite experience by far and wished we could've stayed at Sabtang for at least another night.
Tip for those who want to go off the beaten tourist path: I dare say that Sabtang might just be a little overhyped, not because it's not beautiful, but because most people would always suggest that you go to Sabtang to see the stone houses in Chavayan .
But in fact, on a gas stop, we passed by a similar looking town with stone houses in the South of Batan. So if your days and budget are limited, there is no problem skipping Sabtang entirely. But of course, it has its own beauty to offer. It is undeveloped, with very few carinderia around, and we hope it stays the same.
Sabtang Tourist Spots:
Morong Beach . Where you'll find the famous arch by the white beach. There is a restaurant here where we had lunch worth P300 each, included in our Sabtang tour package.
Chavayan Village . This is where you'll find the traditional stone houses, and experience wearing the Ivatans' traditional headgear Vakul. It's made from the vuyavuy palm that is common in the islands of Batanes and meant to protect the farmers mainly from the harsh sun. It costs P20 to rent the Vakul.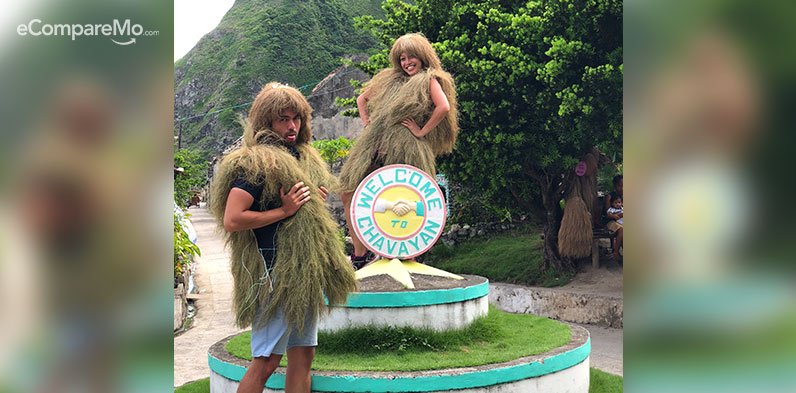 Chavayan Beach. On the beach we saw a quaint stone cottage that is still under construction but will be made as a homestay.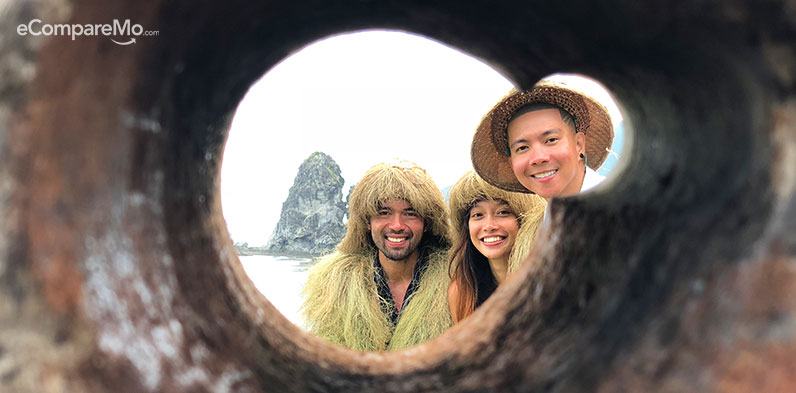 Sleeping Beauty. You'll pass by this mountain that really does look like a sleeping woman. Think sleeping Te Fiti from Moana.
Chamantad-Tinyan Viewpoint
Day Four: July 3, Back from Sabtang
We woke up around 8 a.m.  and had breakfast of scrambled eggs, dried fish, and rice by the cliff at the back of our cottage. Needless to stay we cleaned it all up and headed to the little cove down below.
By 11:30 a.m., Dennis picked us up for a tricycle ride down to Sabtang Port. It costs us P20 each . Boat back to Ivana Port is P110 , which was already paid for the other day.
We had lunch at Beehan again, went to each of our homestays for a little rest, and went to the Basco Lighthouse for sunset .
Day Five: July 4
I had an extra free day because I thought I would make the overnight trip to Itbayat , the northern and last inhabited island of Batanes. But I heard from the host of my homestay that it would cost me around P6,500 if I traveled there alone. Also, the waves were relentless because there's an oncoming typhoon.
The travel time there by boat would take around 3 hours on a normal day, and around 4 hours if the waves are rough.
We hung around Basco town proper and watched the sunset at Vayang Rolling Hills. Can't get tired of the view here.
Day Six: July 5, Back to Manila
Trip back home. This is where we learned that there were people who got stranded on the island for three days already. This was a Thursday, and flights have been canceled since Monday. I was just lucky the heavy winds cleared in time for my flight. The first flight approved to fly out on that day.
Tip for those who CANNOT miss a flight:  Out of the three airlines—Cebu Pacific, PAL and SkyJet, that fly commercially to Batanes, it's only SkyJet that flies out despite the bad weather. This is because of their jet-powered planes. If you don't want to get stranded, I suggest you take SkyJet.
(Read: Steal My Itinerary: 6-Day Travel Guide For South Korea)
Batanes travel: Takeaways
Important lessons that will help first-time Batanes travelers.
The trip to Batanes can be costlier than expected. I went there thinking it would be a convenient and affordable place to travel alone. But even with enough research, I was still a bit surprised that the tours can be very costly especially that I have no one to split it with. Luckily, my tour guide Carlos offered me a discount for the South Tour. But even luckier so, that I got to team up with two other travelers. For the Sabtang Trip, I would have joined a group of seven, and it would cost me P2,500 alone. I only spent about P1,500 in our overnight stay in Sabtang.
Always have extra money with you. As my friend's flight got canceled on Wednesday, July 4, him and the other people who got stranded were informed that the weather might not improve until Saturday, July 7. I still had enough money with me, and I've seen a Landbank ATM but I was still worried that it might cost me more because I still have to pay for my homestay and the meals are about P150 on average.
Take into consideration that you might have to spend an extra day or two in Batanes . It's been chaotic at the airport as some people were threatening to sue the airlines if they ever get fired from their job, due to this unplanned leave. Let's just learn from their mistakes.
Be proactive in asking the tour guide for the trip coverage. We started the Sabtang Tour at around 1 p.m., when it could've been at 10 a.m. Our tour guide said it was just okay and to take our time. But in the afternoon, he told us there would be an additional P100 for every hour exceeded. We were not informed, but since we skipped the Chamantad-Tinyan Viewpoint, we didn't have to pay for the extra hours.
Invest in local travel insurance. Cebu Pacific provided a free one-way flight for their passengers whose flights got canceled due to the weather. But for places like Batanes where canceled flights are common, you can invest in Pacific Cross' Executive Peso travel insurance. You can also get P2,000 compensation for a minimum of six-hour flight delay or trip cancellation, all for about the same cost as one meal.
Batanes souvenir shirts at Sabtang are cheaper than those in Basco. It's P150 per shirt in Chavayan Village, and P200 in Basco town proper with about the same designs.