6 Types Of Travel Insurance And Why You Need Them
3 min read
There are many types of travel insurance that serve as a safety cushion for all sorts of travel inconveniences. In some cases, like when traveling to Schengen countries, it is a requirement for Visa application.
Luckily, if you're on a budget, there are a lot of reliable and affordable plans on the market. It's only a matter of knowing which kind of travel insurance is perfect for your trip.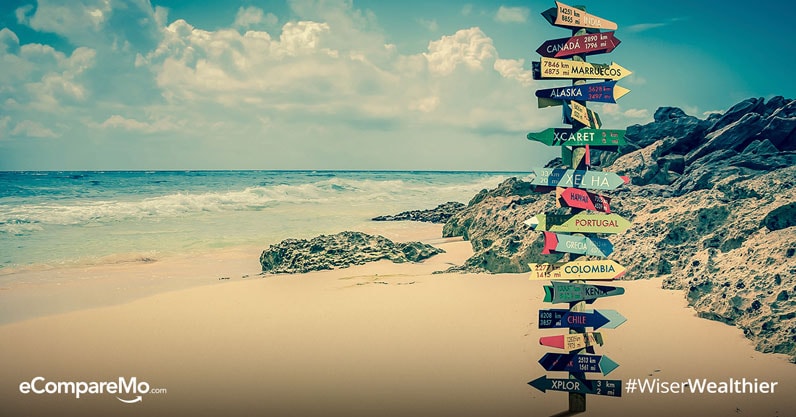 It's one thing to know the many advantages of travel insurance. But you can never go wrong comparing different travel insurance coverages to find the right package for you and your loved ones.
1. Travel Medical Insurance
Not to be confused with general health insurance, travel medical insurance covers costs for any type of medical emergency incurred during the duration of your trip. Some travel insurance providers even cover pre-existing conditions.
This is one of the most affordable travel insurance packages. You can opt to buy this coverage if you're on a tight budget and are not too concerned with coverages for non-medical emergencies such as lost or delayed baggage, canceled flights, and delayed trips.
2. Medical Evacuation Insurance (Medevac)
This insurance plan, as the name suggests, covers not only general medical costs but also emergency medical repatriation. That means returning the insured traveler to their home country in the case of hospitalization or emergency.
The package includes accidental death and dismemberment (AD&D) evacuation and benefits.
(Read:  14 Little-Known Benefits Of Travel Insurance)
 3. Trip Protection Insurance
This covers the costs of travel inconveniences you may encounter during the trip. These can include:
Flight cancellations or interruption.  The insured will receive compensation for cancellations due to bad weather, denied boarding, illness, even including flight interruptions as civil commotions, or strikes.
Flight delays. 

Minimum hours of flight delay may be set by the insurance provider. This package provides lump sum cash benefits and covers your accommodation and expenses.

Loss. 

In any case of lost baggage or travel documents. The provider may pay for the equivalent amount of the lost items.
This also covers car or vehicle rental protection for those who want coverage for road accidents on their rented vehicles.
4. Travel Accident Insurance
This type of travel insurance covers international accident protection and term life benefits. This can be added to any existing travel insurance plan.
Mostly chosen by individuals with no life insurance but who would want their family or other beneficiaries to get insurance benefits in the event of accidental death or dismemberment during the trip. The insurance providers may also add repatriation coverage under this package.
5. Comprehensive Travel Insurance
Think of it as a combination of all types of travel insurance: Comprehensive travel insurance brings together all the above plans, but mostly only the general ones.
This is often the go-to travel insurance of travelers, especially those who are only traveling for a few days. It can even be customized according to the insured's chosen packages, but usually, it is made up of baggage and travel documents loss, dental coverage, medical coverage, and any form of trip cancellations such as delays or interruptions.
If you have pre-existing medical conditions, you can ask your provider to include it in the package. You may also request insurance for sports equipment, roadside assistance, and rental car coverage.
(Read: 10 Countries With Almost The Same Exchange Rate As The Philippine Peso)
6. Annual and Specialty Travel Insurance Plans
Best for families or frequent travelers/jet-setters, this is an extended travel insurance that will keep you covered during any trips you take during a one-year period.
You may opt to add term life insurance, car rental coverage, or anything to provide more peace of mind with people traveling often and with a group.