14 Little-Known Benefits Of Travel Insurance
2 min read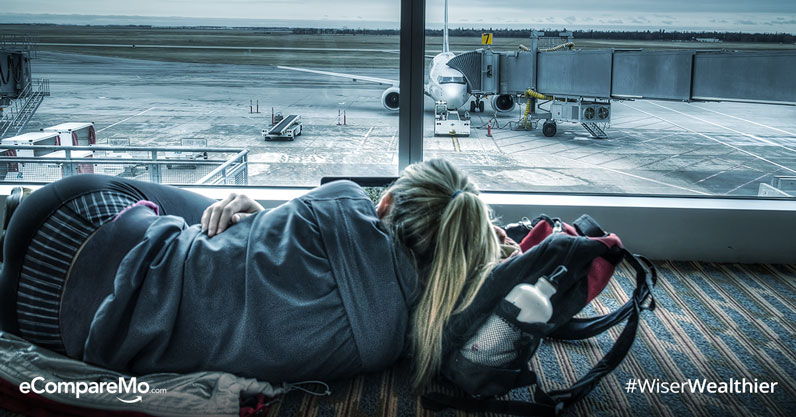 Travel insurance essentially provides coverage for flight interruptions, lost luggage, medical emergencies, and theft. However, there is also a myriad of other costly inconveniences and emergencies that your policy covers.
What are the hidden benefits of travel insurance? Here are some things you need to know.
1. Trip cancellation for special cases
Some plans give leeway for last-minute cancellations made. For instance:if your home was damaged due to acts of nature and you need to stay home to take care of things. Job loss and jury duty can also be valid reasons for cancellation coverage.
2. Pre-flight coverage
Some policies cover travelers from the moment they are on their way to the departure area. This will come in handy, say, in case of a car accident going to the airport.
3. Plus-one inclusion
In case of medical evacuation for the policyholder, some insurance companies will also extend travel benefits to an accompanying companion.
4. Transport to bedside
In case you get hospitalized on your solo trip, the insurance firm will arrange for the transportation of someone from home to look after you.
5. Emergency translation
Stuck in a foreign land and need to communicate with the locals in case of an emergency? The concierge service can connect you to a language interpretation service.
6. Meals, accommodation, and alternative transportation
Missed a connecting flight or cruise? Unforeseen expenses such as food and lodging can be reimbursed. If you need to take alternative transport to get to an important event—say, a wedding or a business meeting—this is also covered.
7. Family emergency
Another benefit of travel insurance? Free transfer when there's an unexpected death in the family. Transfer back home is also covered if a family member traveling with you experiences a severe injury during a trip.
8. Accidents leading to death, permanent disability, and loss of income 
If the accidents incurred during a trip caused a life-long disability and lead to loss of job (or worse, death), the insured client will be compensated by the insurance company.
9. Pet care
Delayed flight back home? Some policies cover for pets left at home with kennel or cattery fees. If your pet incurs an injury while you're away, veterinary bills are also covered. If you get hospitalized during a trip, your animal friend will be sent home care by your insurance provider.
10. Housekeeping service
There are some providers that cover for domestic assistance if you get hospitalized away from home or suffer from injury.
11. Return of minor traveler
If you are traveling with children below 18 years old and are admitted to a hospital with an illness or injury, the minor can be transported back home by your travel insurance provider.
12. Crisis response 
In instances of dangers like epidemics, political unrest, terrorism, and unannounced strikes, some insurance firms cover for safety rescue and transport back home.
13. Kidnap, hostage, and hijacking
Insurance providers like Charter Ping An offer safety coverage to clients during incidents of kidnapping and hostage-taking, as well as hijacking on public transport during your trip. The insured is entitled to a corresponding benefit amount for each full day.
14. Car rental
If the vehicle you rented got stolen or you encountered an accident whilst on the road, some insurance policies cover for vehicle rental excess.
Note: The information above are taken from various travel insurance providers. The items may not be part of the coverage of your chosen policy.
Sources: Huffington Post, AON, Compare Travel Insurance, The Points Guy