Things Only Frequent Travelers Know By Heart
3 min read
The world is filled with beautiful and sometimes dangerous sights. For some people, wandering to see what the world has to offer is a yearly need to restore their spirits. Others are lucky enough to have wandered the world as part of work assignments.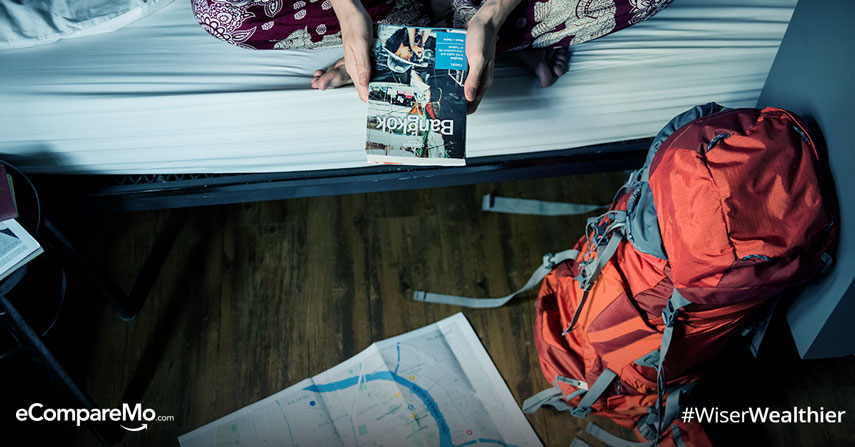 For frequent travelers, getting away and seeing these sights safely is top priority. Check the items below and see if these things resonate with you as a frequent traveler.
You've mastered the best positions that work.
Whether you are trapped in coach with restricted leg room, or you're sitting pretty in first class, you know just how to make yourself comfortable.
You're accustomed to twisting and turning to prevent your body parts from going numb or cramping up. All for the joy of getting to your destination.
You always equate typical purchases to some travel expenses.
In your mind,  you automatically attempt to come up with a forex conversion. Or you think about what the same amount could get you at your next destination.
Luxuries are compromised and given up.
You have already sold some of your pre-loved items and said 'pass' to buffets and night outs. You know that living simpler today will be a huge help in saving for your travel money.
Holidays are already marked on your calendar.
You have your eye on announcements of non-working holidays and you're always on the lookout for seat sales because your leave credits cannot accommodate all the days you're off traveling.
There's an infinite debate on whether to take the window or aisle seat.
Pro: The window seat lets you take in the aerial sceneries and allows you to lean comfortably against the wall.
Con: You are stuck there the entire flight unless you want to bother your seatmates.
Pro: The aisle seat lets you get to the toilet easily.
Con: There is a chance you will get woken up from your slumber to let another passenger get to the toilet.
An emergency carry-on is a priority when packing.
In case you decided to shop big time in some foreign land or you packed recklessly and went over the weight limit, you always have a duffel bag to the rescue as a carry-on.
Your gadgets are mainly fit for exploration.
Your phone is packed with travel apps to watch for cheap flights and to save places on Maps. Your choice of camera is HD enough to capture picturesque moments – and you probably have a GoPro.
Learning a little local language is a must for your survival.
Practicing greetings and asking for directions in a local language or dialect is your homework to help you navigate and negotiate during your travels.
You are also equipped with Google Translate. You've already caught the hearts of locals with your efforts too!
Seeing cities from a perspective is a major highlight .
Whether you are on a plane, in transit in a train, on top of a tower or mountain, even just walking, your eyes are enthused moving up and down. Your head is like that of an owl, turning 360 to make sure you see all the sights.
Your travel safety net covers you all-year round.
Not only is your money pot secured for future travels. You also purchase travel insurance that covers the rest of year for adventures like bungy jumping, skydiving, or mountain climbing.
AXA Smart Traveller is your reliable safety net with the most comprehensive coverage. Whether for business or pleasure, each of your trips is guaranteed to happen with your mind at ease. Talk to us today for more information.