Survival Tips For A Fun And Safe Travel Adventure
4 min read
Traveling is an exciting activity that allows us to discover new cultures and make new friends. Travelers on vacation are eager to experience new things and have exciting adventures and many do find what they are looking for. However, some also find themselves in situations that they are not really prepared to handle.
Travelers on vacation are not exempted from mishaps and accidents. No matter where you are planning to travel, safety must be a top concern. Having a functional mobile device on you is a good idea, you can use it to do research or place calls for help, but you can't always assume that your mobile will work under all circumstances.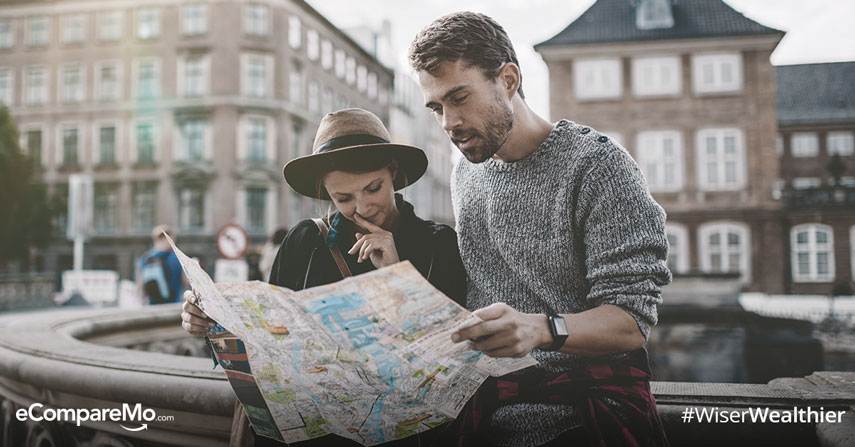 Traveling is supposed to take you out of your comfort zone. A little discomfort, a few things not being what you thought they would be like–that's part of the adventure. But to help ensure misadventures don't turn into emergencies, we've compiled some safety reminders and survival tips to keep in mind while traveling.
Bring the travel basics.
Namely, Swiss knife, matches or lighter, map or compass, headlamp, sunglasses or sunscreen, raincoat, clothes, food, water, and first aid kit.
Know when to cover yourself up.
Be respectful and act according to the norms especially on conservative cultures. Bring long pants, long skirts, and long sleeves.
Go easy on the alcohol.
Keep your guard up especially when having a drink with new found friends – even if they seem nice. Buy your own drink and always keep your drink in sight.
Always bring a form of identity.
Scan your passport, identification cards, and important documents. Aside from physical copy, save copies to your email, Dropbox account, or a USB. You can also send copies to a family member you can reach in case of loss. You never know when you might need to verify your identity.
Book on the safest hotel floors.
Try to get a room on floors two to eight. A room on the ground floor is accessible to outside offenders. However, it's harder to quickly escape during emergencies and calamities if you're on the higher floors.
Strategize your bus seat.
When riding a bus, sit near the bus driver or an exit. Try to sit with your back to the side of the bus so you can see the people in the front and back.
Sit near or behind the wings of the plane.
Avoid turbulence by booking a seat near the plane's wings. The seats along the wings of a plane usually have the least amount of bounce when flying because they have more structural support. You should also try to sit behind the wings. A Popular Mechanics study revealed that passengers seated in the rear cabin had a 69 percent chance of survival. If you need better leg room, choose the exit rows.
Watch your H2O.
Especially if you have amoebiasis. You cannot assume that the water is clean to drink just because locals drink it. They might have built up immunities.
Watch how you hydrate in cases of emergency.
If you are stuck in the snow with no water to drink, do not eat the snow. Instead, melt it before you drink to prevent hypothermia. Also, do not drink your urine if push comes to shove. Contrary to popular belief, urine will only cause further dehydration.
Prepare for your nature adventure.
Note that the essentials for survival are shelter, water, and fire. If it's raining, focus on finding or building shelter and then building a fire. If it's hot, focus on finding water and shelter.
Stay put if it's nearing night.
In cases you get lost on a hike, stay put if it starts to get dark. Find a natural shelter to give you some protection from wind and rain. It's more perilous to hike at night so save your energy and stay safe.
Know how to read a map and compass.
Your phone might run out of data and battery especially on long haul adventures. Here is a short and comprehensive video for beginners:
Calm down and swim tactically.
Knowing how to swim is not enough, you need to swim smart. Many drowning victims either swam out too far, suffered a cramp, panicked in the water – or worse, got stuck in a rip current. In cases of a rip current, swim diagonally to the current. If the current is too strong to handle and you become exhausted, float on the current and shout for help.
Maximize free Wi-fi.
If you're traveling overseas without international plan, you can still use your GPS without mobile data. Load your starting and end points on Google maps when you get an access to a wi-fi connection before heading out.
Batteries too small?
You can do a MacGyver and use aluminum foil to fill the gap between the battery and the docking point of your device.
Get a travel insurance.
Premiums typically covers lost luggage, as well as delayed, cancelled or missed fights. Importantly, it also covers medical coverage in cases of accidents.