For employed individuals, December is the richest time of the year. There's the 13th month pay, company freebies, and, for some, an added Christmas bonus too.
In honor of this season of blessings, we've compiled a list of the 13 ways you can spend your 13th month pay on.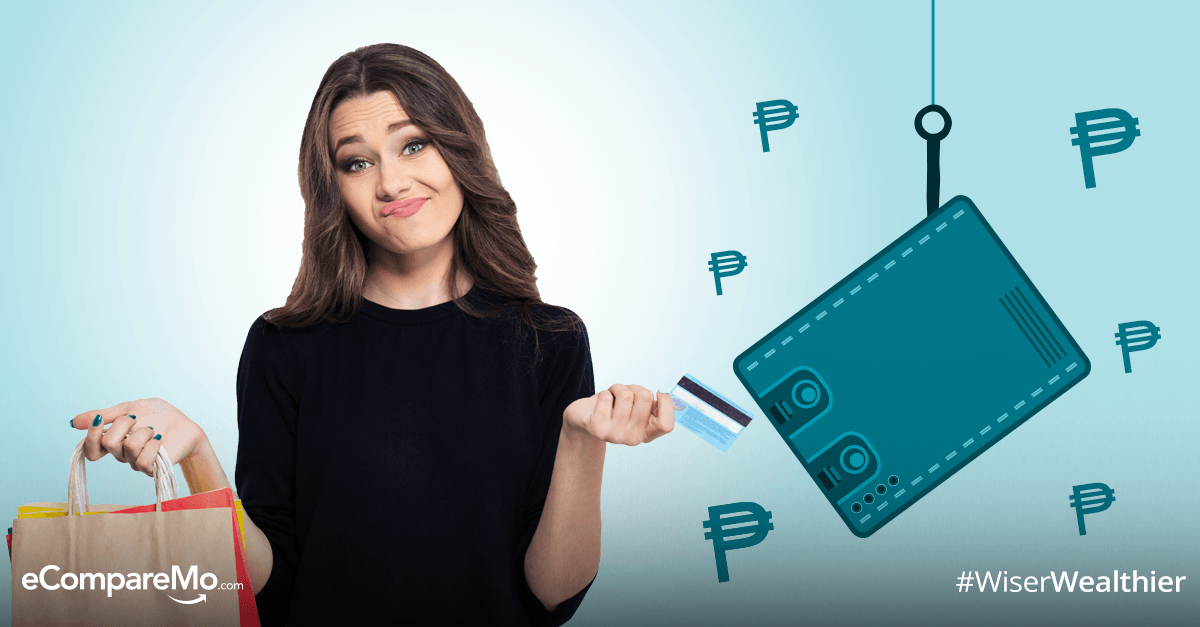 Trigger warning: We are not responsible for any sort of bankruptcy at the start of 2018. Read on and get excited at your own risk.
1. Get yourself a Brand-New Mitsubishi Mirage
Put your 13th month to good use by getting a new car. A Mitsubishi Mirage is a pretty good and budget-friendly choice as Mitsubishi Motors is offering a low downpayment scheme for most of their vehicles right now. You can pay as low as P12,000 for the down payment on a Mirage.
Big families, can check out the Suzuki APV worth P78,000 on downpayment, with around P12,000 – P15,000 monthly payments.
2. Buy the iPhone X
Go for the classic move and partake in 'The Annual Purge', the growing trend of discarding perfectly functional smartphones for the latest one. Buy the iPhone X. You know you want to.
In fact, we came prepared for this. Here's how you can find the best iPhone X deals in the Philippine market to date. You're welcome.
3. Consoles
Gamers, rejoice! What better time to get these much-coveted consoles, like the Xbox One X than this December, when you get that fat paycheck. According to Yugatech.com, it's now sold at DataBlitz and i.TECH Philippines, at P28,995. Not bad, not bad at all.
There's also the Sony PlayStation 4 Pro (PS4 Pro), in case you didn't know and were busy playing the NBA 2k18. For the PC gamer, you can start setting up the real deal gaming rig which costs right around P80,000. To the man cave!
4. Incubus Meet and Greet in Manila
This coming February, Incubus will come here a third time on February 17, 2018. If you need to be reminded, their last Manila concerts were in 2011 and 2015. So, if you missed that, you now have a chance to finally meet them at only USD 150, or roughly P7500. If you're a big fan of Incubus, this is one 2018 event worth splurging for when you get that moolah.
Incubus not your jam? Well check out the other foreign bands that are making their way to our shores in 2018.
5. Roundtrip Ticket to… (Insert Your Top Destination Here)
Of course, if we had our way, we would be traveling to our dream destinations right now. Make the dream a reality by utilizing your 13th month pay. Remember, early bird bookings get you the cheapest flights.
Fancy ticking off "Aurora Borealis sighting" on your bucket list this 2018? How about that Asian backpacking trip your soul craves? Or, let's not be strangers in our own country and check out local gems like Siargao, Batanes and more. Let your bank account pave the way for you this December. And by the way, make sure you have enough budget to get a travel insurance on all your trips, whether local, or international.
6. Condo Down Payment
As far as burning money goes, this doesn't really cut it, as you're going to be making a huge investment. But, who doesn't dream of having a place all their own? If your bonus leaves you with an extra, say, P15,000 to spare, why not start looking at and investing in a property of your own.
Pre-sold condos have more affordable down payment options, as the turnover time may still be in a few years. Talk to your trusted real estate broker to get more details, or do your own research to find your ideal condo unit. Oh, and don't forget to evaluate your finances and make sure that your monthly budget in 2018 can accommodate this investment.
7. Makeup Haul
Don't even get me started on make-up. There are so many new releases for this. There's the much talked about Fenty Beauty line, the tried and tested MAC Foundation, and of course, just about everything you can get your hand on Sephora products. Brace yourself this December, as there's sure to be a lot of sales and bundles available from all your favorite and skincare lines.
8. For the High-Functioning Alcoholic
Ever the lavish drinker, of course, you wouldn't want to pass up the chance to burn your money and throat. We went on Manila Wine and came up with a little price list of those high-class spirits you might not usually get to drink but might want to try over the holidays.
Suntory Yamazaki 12-Year-Old Japanese Whisky – P13,900
Dom Pérignon Œnothèque Vintage Champagne, 1996 – P34,500.00
Moët & Chandon Rosé Impérial 1.5L Magnum Champagne – P8,950
Nuits-Saint-Georges – Domaine Georges Noellat Les Boudots – 2011 Red Wine (Pinot Noir) – P8,950
9. For the Hypebeast
December is the best time to get ready for all the happenings of 2018. Snag those items you've always wanted to buy, and look good in your branded apparel.
Exclusive 3-Piece Suit at Felipe and Sons starts at P43,450
Adidas Ultra Boost – USD 180 or roughly P9000
NIKE METCON 3 – USD 130 or roughly P6500
10. Hi-fi Stuff
Because 13th month is life, but good music is life changing.
Bose QuietComfort 35 Wireless Headphones, Silver – P22,500 (Lazada)
Ampeg Portaflex PF-20T Bass Amplifier Head P71,812 (Lazada)
Novation Launchpad Musical MIDI Controller Pro – P31,200 (Lazada)
Motorino MK 3 Vinyl Record Player – P8,499 (Satchmi.com)
11. Food
We can't get that money and spread the holiday cheers without even thinking about food, can we? Now is the time to indulge for real. You've survived another year, so think about all the food you can eat with all the money you got.
12 days of Spiral – Lunch is at P2,650 per person, Monday to Friday
Buffet 101 – Saturday dinner costs P1,050 (Zomato)
Vikings – P738 weekday lunch, and P938 weekday dinner
Also, if you need a detox after waking up from the holiday's food coma, there's The Superfood StarterPack Mini 7-Piece Set from The Superfood Grocer to get you started on healthy living this 2018. You can order it on their website.
12. Travel essentials
And since most people are already planning their 2018 trips as early as now, here's a list of a few travel essentials that you can spend your money on. They're truly worth it.
GoPro Hero6 Black Edition Adventure Bundle – P28,990 (Lazada)
For getting that selfie, there's the Oppo F5 at P15,990
CD-R King Cupertino Eco-Bike costs P9,950 (CDR-King)
Gregory Mountain Stout 65 Backpack in Black, P24,411.79 (Lazada)
13. It's all up to you
We can only give you so much advice on where to spend your money, but in reality, it's still all up to you.
Don't forget to share your blessing with your loved ones, and make the most of this holiday season.
About the author
---