Christmas is fast approaching and everyone's looking forward to receiving their 13th month pay and bonuses. Amid all the excitement and budget planning, it's best to know the facts behind these two types of employee benefits.
Who are entitled to a 13th month pay, and what makes it different from a Christmas bonus?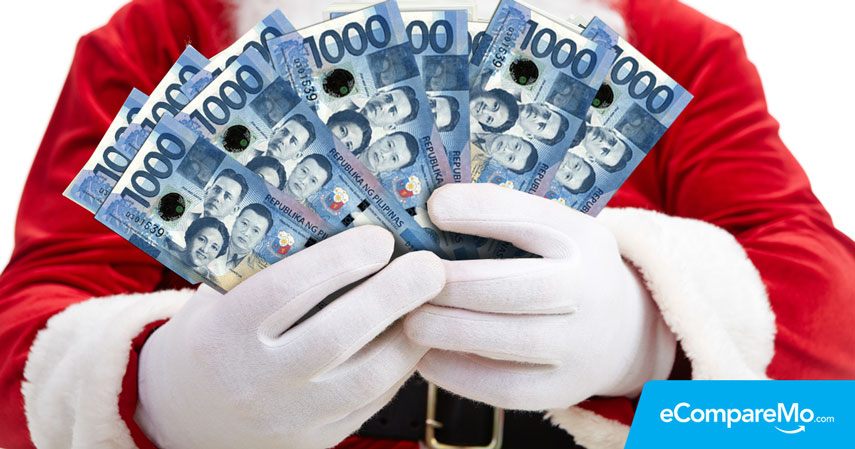 13th Month Pay
Mandatory
It is an employer's legal obligation to grant 13th month pay to its employees. All employees, regardless of status, are entitled to receive this benefit if he/she has worked for at least on month in the company. It should be released not later than December 24 of each year.
Regular workers who are not granted the 13th month pay have the right to sue their employers. On the other hand, an employer's failure to provide bonuses to its employees is not subject to any legal action, unless it has been a long-standing practice in the company, or is a part of the signed contract of the employee. This is supported by the Labor Code.
Read: How To: Compute 13th Month Pay In The Philippines
Pro-rated
The computation is based on the total basic monthly salary of an employee for the whole year, divided by 12 months. If you were employed by the same company for one whole year, you will be able to receive this benefit in full. But, say you were employed for only eight months within the year, your 13th month pay is pro-rated or divided based on your length of employment within the calendar year. Using P25,000 as a sample for basic monthly salary, the pay is calculated as such:
13th Month Pay = P25,000 x 8
= P300,000 / 12
= P16,666.67
The basic salary is made up of the amount paid by the employer to its employee for the services done without the deductions of contributions, personal income tax, and other company-imposed deductions (i.e. tardiness or unpaid leaves).
Taxable
Starting 2015, this employee benefit is taxable if the total pay is more than P82,000, as stated by the Republic Act (R.A.) No. 10653. Otherwise, you will be able to receive your 13 month pay in full, without any taxes or deductions.
Christmas Bonus
Voluntary
In essence, the bonus is an employer's voluntary obligation to the employees. It is upon the employer's discretion to release bonuses depending on the company practice. Bonuses may be released any time of the year. "Christmas bonus" was coined because it is released during the holiday season.
Read: What Are The Real Implications Of Granting Employees A 14th Month Pay?
Determined
A bonus is granted by the employer to show appreciation or gratitude to its employees. It may be determined based on an employee's length of stay, exceptional performance, or a company's high productivity.
Non-taxable
A bonus is based upon the discretion of the company and is not mandated by law. Therefore, it is not subject to tax. Employers may provide cash including other gifts according to the company's terms and conditions.
The bonuses that are mandated by law are the Productivity Incentive Bonus under R.A. 6971, and the Social Amelioration Program Cash bonus for the Sugar Industry workers under R.A. 6982. Other than that, a lot of companies have long since practiced providing Christmas Bonuses on top of the obligatory 13th month pay.
About the author
---