Top Safety Tips For Female Commuters In The Philippines
7 min read
Yesterday's news flash about the kidnapping in Greenbelt has us questioning just how safe we actually think we are, even in the populated, bright, and generally peaceful Makati Business District.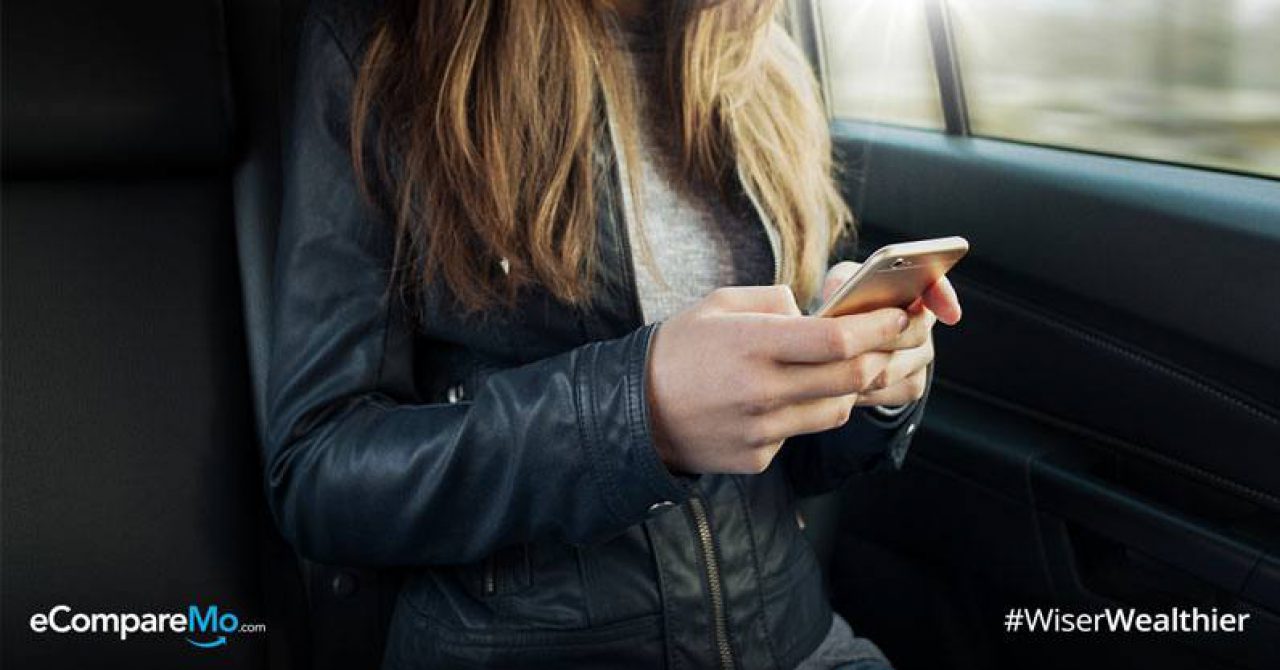 And though the incident is still being investigated, as of writing this post, the most recent update found that the allegedly kidnapped woman is a Chinese Philippine Offshore Gaming Operator (POGO) employee, and it may actually be an isolated case. Nevertheless, it's a good time to be reminded about staying vigilant not only in this busy holiday season, but everyday. After all, staying alert is our first line of defense.
Most women who commute to and from work regularly must have had their fair share of public transport-related horror stories. Having to deal with traffic and the stress of getting into congested trains, jeepneys, buses, and UV Express vans every day, one can only take precautions and remain vigilant to avoid untoward incidents from happening.
We've compiled the most common threats and safety tips for commuters, with advice from women who have gotten better at dealing with female commuter woes.
1. Wear comfortable clothing
Sexual predators are always out there, no matter what you wear. Unfortunately, the notion that wearing revealing pieces of clothing makes one more likely to get sexually assaulted still prevails.
According to Dr Hannah Bows of Durham University's Centre for Research into Violence and Abuse from an Independent article, "The research demonstrates we have a fundamental misunderstanding about causes of rape. It is not about biological urges. It is about violence against women and control of women and that is why most sexual violence happens in the home with people they know. It is not [about what] you wear."
But for your own safety in this country, wear appropriate clothes—not only to avoid creepy stares, but also to make your commute easier and more comfortable especially when moving from one type of public transport to another. Another in depth study on women's clothing summarizes this succinctly, especially in the culture we live in: "Provocative dressing leading to sexual objectification biases the perception of sexual violence."
Honey, 26, QC
"Perverts are everywhere. I personally experienced this many times where a guy touched my butt, or put his elbow on my chest, even experienced some man's hard-on on my back. but I'm not the type of person who causes a scene. Instead, I keep my distance to avoid more contact and malicious acts." If you've had the same experience, it's best to call out the sexual offender to alert the people around you. Keeping quiet will only encourage the offender to do it again because you were unable to defend yourself or protect your personal space.
The NCRPO PNP website advises on their page dedicated to safety tips for women that you call for help when in danger.
Diane, 25, Antipolo
"I always look around me when walking, especially at night. I'm always on the lookout for suspicious people. If I'm feeling wary, I walk toward somewhere well-lighted and areas where there's a security guard."
2. Secure your valuables
These days, it's much harder to spot pickpockets and muggers in the crowd. Some reports even describe muggers wearing semi-formal work clothes to blend in, especially at Central Business Districts. Always be aware of your surroundings and keep your valuables secure.
Do not show your gadgets or wear expensive jewelry as this makes you an easy target for robbers.
Do not withdraw a huge wad of cash when you're commuting. If possible, bring only your credit card or debit card.
Celine, 27, Makati
"I've been robbed when I was in college and I was left with nothing, not even spare change for a jeepney ride. I don't want that to happen again. So, what I do is I only take enough money with me when I commute. I also keep some bills inconspicuously in my socks, shoes, or makeup bag in case of emergency."
Letty, 26, Quezon City
"I make sure that my bag is in front of me. And my zipper bag should be on my left, making it difficult for thieves to open it."
According to this sound advice from the University of Southern California Department of Public Safety, here's the safest thing to do during a robbery:
[Try to] remain calm
Do Not Resist
Follow the robber's directions
Take note of their appearance
Report the crime as soon as possible
Source: https://dps.usc.edu/safety-tips/suspicious-activity/robbery/
In worst-case scenarios where you're held at knife or gunpoint, hand in your belongings and leave as soon as you can. Do not get into an argument or try to haggle because the mugger might get even more aggressive. Nothing is more important than your safety.
(Read: Mitsubishi Xpander Recall, MRT Extension To Bocaue, New SLEX Ramp Scheme, And Other Motoring Stories You Need To Know)
3. Stay updated and vigilant
We've seen a few common modus operandi posted on Facebook. One example is the modus of cab drivers putting inhalants in their air conditioner, rendering the passengers unconscious so they can rob, or worse, sexually assault them.
Common sense dictates that falling asleep in a public vehicle puts you in a vulnerable position, but some people can't help but doze off especially after a stressful day's work. You can plug in your earphones or read a book, anything to keep yourself awake. It's highly advisable that you keep a pepper spray in your bag, too.
Bianca, 30, Las Piñas
"Never trust a stranger. Always be alert. Being nonchalant on the road makes you prone to mugging, theft, and even sexual harassment."
Things to remember when taking a cab:
Take note of the cab's plate number. Send it to your family member or significant other, especially when you're taking a cab at night. It's best to book your trip through Grab, especially when it's late and you're intoxicated. You may pay more, but your peace of mind and safety should always be a priority.
Always let someone you trust know of your whereabouts. As much as possible, share the car model, color/name, and plate number of the vehicle you're on.
Know your route. Know the accessible routes and landmarks to your destination. If you sense danger, get out of the cab immediately at an area where there's a lot of people to call for help.
Sit behind the driver. Observe him from the rearview mirror so you're alert if he does anything suspicious. Studies say that during accidents, 80% of drivers will try to protect their side from collision. And in case of any untoward behavior, it will be hard for the driver to reach you when you're sitting right behind him.
Keep a speed dial. Whether it's your mom, a trusted friend, or significant other, set a speed dial so you won't be fumbling on your phone in case of emergency.
Also, while these tips are also applicable in a Grab Car or Taxi, take advantage of the apps safety features. Such as the ability to share your location with a trusted friend or family member.
(widget)
4. Never take a cab alone when drunk or sleepy
If you can, stay the night at a trusted friend's and just go home in the morning. Blame it on the alcohol, but some women tend to ignore the possible dangers of taking a cab alone after having one-too-many drinks. Shady cab drivers will notice that you're intoxicated, or even check you out in the rearview mirror for signs of weakness or passing out. There have been many incidents of sexual harassment in the metro because of this.
Maria, 32, Cavite
"Magtira ng pang-uwi. Know your limits. If your limit is five bottles of beer and you went past that, you are susceptible to danger because you're vulnerable, and I'm not just talking about rape. Always have a designated sober friend you can trust. On my personal experience, never, ever mix beer and tequila."
Diane, 25, Antipolo
"As a general rule, don't get drinks from strangers. Even if you're having a great time, be responsible and guard your drink so it doesn't get spiked [with sedative drugs]. If I need to go home by myself, I have to clean up before commuting and make sure I'm sober. If I'm with a trusted friend, I just stay the night at her place. If [it's at a bar], we just stay at the place we were drinking until the morning. Better safe than sorry."
In case of emergency, take note of these hotline numbers, especially around Metro Manila's central business districts:
National Emergency Telephone No.: 911
Philippine National Police (PNP)
Hotline: 117
722-0650
Text hotline: 0917-847-5757
National Emergency Hotline 911
Red Cross: 143
Direct line:
(02) 8426-0219
(02) 8426-0246
MMDA Hotline: 136
Makati CBD
Makati Public Safety Department (MAPSA hotlines):
(02) 8819-3270
(02) 8844-3146
Pasig CBD
Police 641-0433
Fire Department 641-1939
Emergency / Rescue 641-1907
Quezon City
QC Emergency hotline – 122
QC Fire Department – 927-4444/ 920-1378
QC Red Cross – 433-2151 to 52 Hotline No. 920-3672 Blood Center: 433-6568
https://www.pasigcity.gov.ph/important-numbers