Is Car Pawning Worth It?
3 min read
Are you in a tight spot, financially? You might be looking for several options that can get you out of that spot. There are many ways to find an available option to help you get sorted out–like personal loans. However, most of them have pretty hefty requirements and a loanable amount that is limited to your monthly income. Add to that the lengthy time period for processing and it doesn't look all that appealing.
But what if we told you that as a car owner, you have another, perhaps more appealing alternative for that loan you are looking for.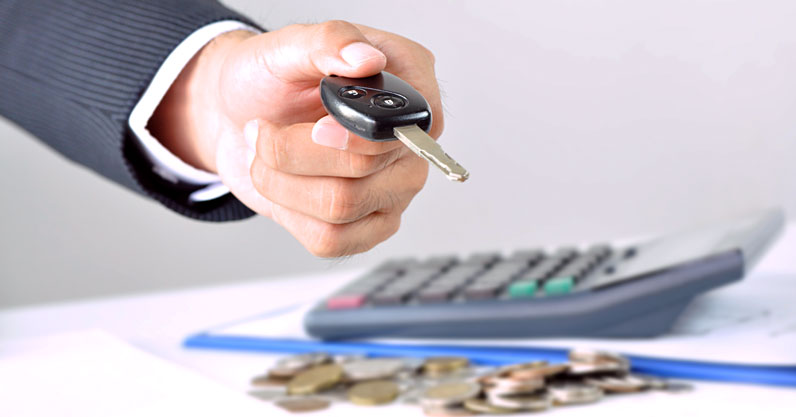 What is car pawning?
Car pawning is a kind of secured collateral loan where your car is going to be used as a collateral for a loan to be issued to you. This is a pretty attractive option, especially for those who have multiple cars or have cars that they don't use. A secured collateral loan normally has a lower interest rate with similar payment terms compared to personal loans.
However, for those who only have one car that they rely on for daily use, this might not be the best choice.
READ MORE: 5 Advantages of a Collateral Loan
Down side of car pawning
Like we mentioned earlier, car pawning is a great option for those who have multiple cars because when you choose to pawn your car, using it won't be possible. The provider needs to keep it as a collateral until the loan is paid in full.
So if you only have one car that you use everyday, then this option is pretty much unavailable for you.
However, there is another way, a much better way, you can capitalize on to take advantage of your car's value without the down sides of car pawning.
ORCR Sangla: The Best Way to Turn Your Car Into Cash (Without Selling or Pawning It)
With an ORCR Sangla loan, you can continue using your car, even after you apply and get approved for a loan. How?
An ORCR sangla loan is an example of what is called a car title loan. Car title loans are basically secured collateral loans. But instead of giving up your car, you just use your car's ORCR.
In addition, ORCR sangla loans offer a handful of advantages such as:
Fast and convenient process – Application process only takes 3-4 working days
A substantial credit history is not required – Since this is a secured loan, the collateral in exchange for the loan approved covers most of the requirements.
Big payout – Loanable amount is equivalent to a majority percentage of your car's market value (up to 80%).
How to avail of an ORCR Sangla loan?
For you to avail an ORCR sangla loan, the car you will use as collateral should be registered under your name and should be free from encumbrance (fully paid). The amount you can loan depends on the market value of your car. Therefore, the higher your car's value, the larger the amount you can borrow.
The requirements are as follows:
2 valid IDs
Copy of OR/CR (Official receipt and Certificate of registration)
Latest utility bill (electric or water)
TIN (Tax Identification Number) ID
3 months payslip, Certificate of employment or proof of remittance (for OFWs)
Business papers for Sole proprietors and Corporations
So what are you waiting for? Apply for an ORCR sangla loan now and see how better this is compared to applying for a personal loan or pawning your car. You can apply here now for maximum convenience. Capitalize on your car's value without the down sides of car pawning and typical bank loans.