ORCR Sangla: Best Choice on Bank Loan With Collateral For Car Owners
3 min read
Do you own a fully-paid vehicle, whether for personal or business use? If you do then what you have is not just a means for transport, but also an opportunity to have extra income for your immediate needs. And the best part about this is: you don't even need to sell it. Thanks to GDFI ORCR Sangla loans.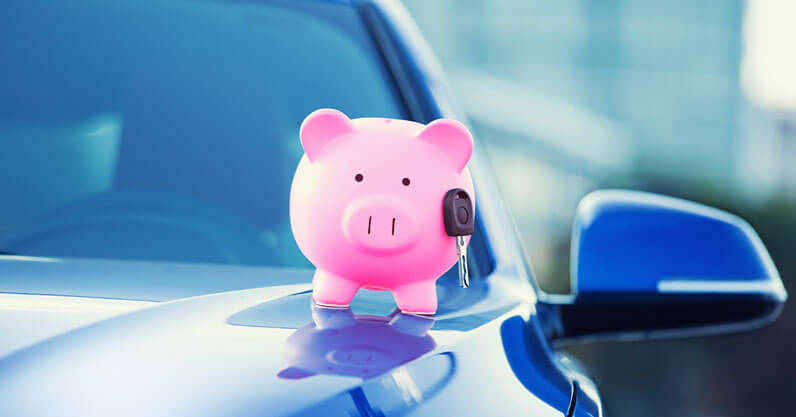 And we'll explain to you with several reasons why this is the best choice on bank loan with collateral for car owners.
1. Only the ORCR is used as collateral.
With the GDFI ORCR sangla loan, you can cash in on your vehicle's market value without giving it up because they only require you to use your car's ORCR as collateral to for the loan application. In other countries, an ORCR sangla loan is referred to as a car title loan. This means you only need your ORCR/car title to apply for and get approved for a loan.
Therefore, you can still use your vehicle even after you've been approved for a loan.
2. Better chance of getting approved.
In most loans, specially unsecured loans, a good credit history is essential to get a better chance at approval. However, with a collateral loan like an ORCR sangla, you can apply and still get approved for a loan even without a credit history.
As a car owner, you won't have problems when you apply for an ORCR sangla loan. Since this is a secure loan, a collateral is enough to suffice in lowering your risk profile and lenders like having low risk when loaning cash to clients.
3. Larger loanable amount vs personal loans
Since secured loans depend on the value of the collateral, you can get a bigger average loan amount with an ORCR sangla loan vs personal loans. Why? Because personal loans depend on your monthly income to determine the loan amount. If you have a fairly new car (5 years old or less), you can loan up to 80% of the car's market value or maximum of ₱5-M.
So if you have a car worth ₱1-M, you can loan up to ₱800,000. To get that loan amount on personal loans, you have to have a very high monthly income.
4. Loan application is fast and convenient
WIth the GDFI ORCR sangla loan, processing period is quick. It only takes 3-4 working days to process and disburse the loan. An average bank loan takes weeks to process, from application to approval.
An ORCR sangla loan is also convenient for car owners looking for a loan because requirements are easy and minimal:
2 valid IDs
Copy of OR/CR (Official receipt and Certificate of registration)
Latest utility bill (electric or water)
TIN (Tax Identification Number) ID
3 months payslip, Certificate of employment or proof of remittance (for OFWs)
Business papers for Sole proprietors and Corporations
In addition to this, you can apply for this loan online. No need to go out and take some time off to complete the application.
5. One of the lowest interest rate available in the Philippines
GDFI ORCR sangla loan has a very low interest rate, even lower than most personal loans from major banks. Most personal loans start at 1.5% interest rate, some even as high as 4%. With an ORCR sangla loan, the interest rate is 1.3%.
To put this in perspective, you'll pay 2.4% more on interest alone from a personal loan compared to an ORCR sangla loan. So in the long run, car owners can enjoy lower interest rate when paying for a loan if they opt for an ORCR sangla loan vs personal loans.
Higher pay out with a very low interest rate? That's a winning situation.
With these five reasons, it's hard not to say that an ORCR sangla loan is the best choice for car owners applying for a loan. Interested to apply? Here's how:
Who can apply for an ORCR sangla loan?
Filipino citizen
21-65 years old
Car/truck owner with vehicle/s fully owned under their name
Requirements for an ORCR sangla loan
2 valid, government-issued IDs
ORCR of vehicle/s (to be used in determining the loanable amount and as collateral)
Latest electric or water bill. If not in the name of applicant, you must submit proof residence (any document under your name with your current address)
Tax Identification Number
For employed/professionals: 3 months payslip, Certificate of employment, Bank statements
For OFWs: 3 months proof of remittance
For business owners: Business papers such as business permit for sole proprietor and corporations
Begin your application now at www.ecomparemo.com/personal-loan/orcr-sangla or click the button below.