3 Ways A Car Title Loan Is A Better Version Of A Business Loan
3 min read
There are quite a few financial products available to businesses and business owners that offer really attractive perks. One of which is an SME loan. While an SME loan is specialized for businesses, we're here to tell you that if you do a little bit more digging around–you'll find a much better alternative to it, granted you have the minimum requirements.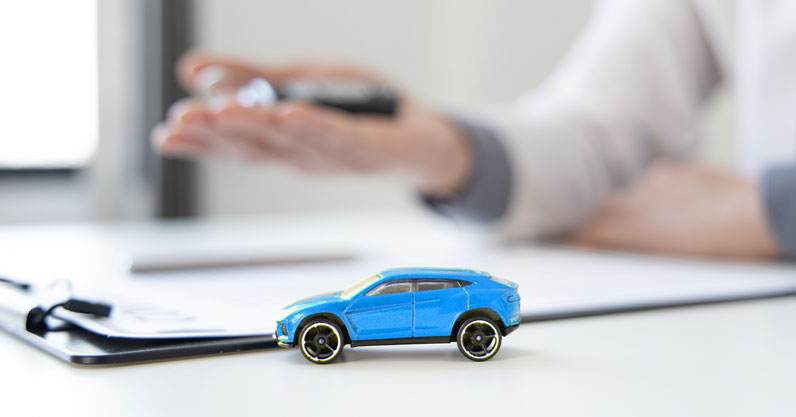 In this article, we'll show you the unique advantages a car title loan has, or what is more locally known as ORCR sangla, in terms of helping pick up your business. If you're already a business owner with a handful of vehicles in your inventory looking to grow or if you're in need of extra capital, we encourage you to read on as this might be just the thing you're looking for.
But first, let us explain why an SME loan might not be the best fit for you as a business owner.
Why are SME loans not the best business loan for you?
Applying for most SME loans can be tough if you're finding loans that will help you in setting up a business. This is also the case if you need it to support an existing one.
As you probably know, some SME loans need property as a collateral. This could be too lofty of a requirement to meet, especially if there aren't any properties under your name or your business' name. Or if you're uncomfortable setting your property as a collateral.
In comparison, car title loans like ORCR sangla is a much better fit, especially if you have a vehicle/multiple vehicles owned. How? Here are 3 ways how.
1. Use your ORCR as collateral, without giving up your vehicle/s.
Car title loans such as ORCR sangla don't require something as substantial as property for collateral. In fact, they only need an ORCR as a primary requirement for you to apply for an car title loan. Which means that you don't have to give up your car and have it impounded elsewhere, like car pawning services do.
This means you can still use your vehicle/s as usual while you're taking out a loan using them. Your operations can still continue as usual while getting that influx in capital that you need. And speaking of taking out a loan, you'll love the ORCR sangla loan for the next reason.
2. Car title loans have the one of the lowest interest rates in the Philippines
If you're intimidated by high interest rates, you don't need to worry since car title loans have one of the lowest interest rates in the market today. Unlike unsecured loans, ORCR sangla loans only have a low interest rate of 1.3%.*
*vs 1.49% – 1.89% interest rate for unsecured personal loan from banks
Not only that, GDFI ORCR sangla loans can get you that capital you need fast. In only just 3-4 working days from submission of complete requirements, they can process your application, approve, and disburse your loan.
3. Big loanable amount comparable to SME loans
If you're thinking that ORCR loans might not match up with SME loans in terms of loanable amount, we're here to tell you that ORCR sangla loans can offer up to 80% of a vehicle's fair market value. If you need a larger loan amount, you can apply several of your cars' ORCR, for up to ₱5-M loanable amount.
So if you have a car worth ₱1-M, you can loan up to ₱800,000. Also, the newer the car, the higher percentage of its market value you can turn to a loan.
Convinced that a car title loan is a better version of a business loan? Apply now and see the difference for yourself!
Here's how you can apply and the requirements needed for an ORCR sangla loan:
Who can apply for an ORCR sangla loan?
Filipino citizen
21-65 years old
Car/truck owner with vehicle/s fully owned under their name
Requirements for an ORCR sangla loan
2 valid, government-issued IDs
ORCR of vehicle/s (to be used in determining the loanable amount and as collateral)
Latest electric or water bill. If not in the name of applicant, you must submit proof residence (any document under your name with your current address)
Tax Identification Number
For employed/professionals: 3 months payslip, Certificate of employment, Bank statements
For OFWs: 3 months proof of remittance
For business owners: Business papers such as business permit for sole proprietor and corporations
Begin your application now at www.ecomparemo.com/personal-loan/orcr-sangla or click the button below.