You Can Now Check Online If You Have A Violation With The MMDA
1 min read
The website comes with free hugot lines.
As part of their "Na-HuliCamKaBa?" project, the Metro Manila Development Authority (MMDA) today launched May Huli Ba?, a website lets you check if you have committed a traffic violation under the No-Contact Apprehension Policy.
The No-Contact Apprehension Policy was revived during the term of former MMDA Chairman Francis Tolentino for overspeeding vehicles along main roads and highways in Metro Manila. Using cameras installed in various locations in the metro, it aims to ease traffic buildup, instill discipline among motorists, and prevent corruption among traffic officers.
It was re-implemented on April 15, 2016, this time covering all traffic violations and giving motorists a chance to contest their within seven days of receiving the formal notice from the agency.
Smile, you're (not) on camera
To check if you have a traffic citation, simply go the website, type in your plate number, and wait for the results to show up.
If you do have an infraction, the type of offense, location, exact time, and date will be displayed under your plate number.
However, if you're free from any violations, a nice surprise awaits you. Under the word "WALA," a hugot line will show up. Examples below: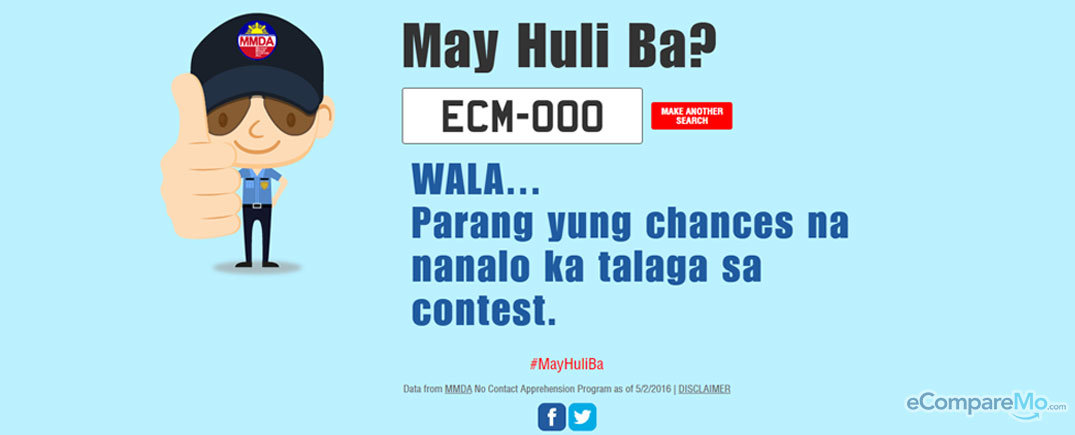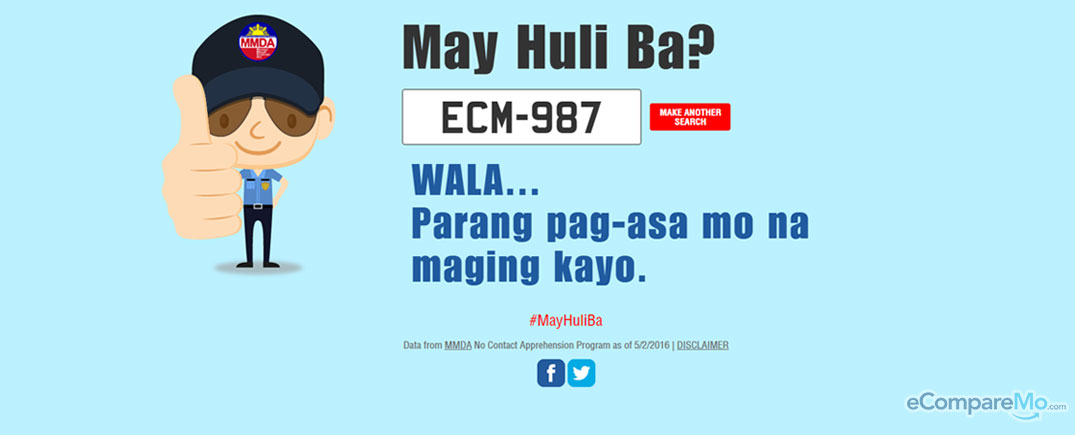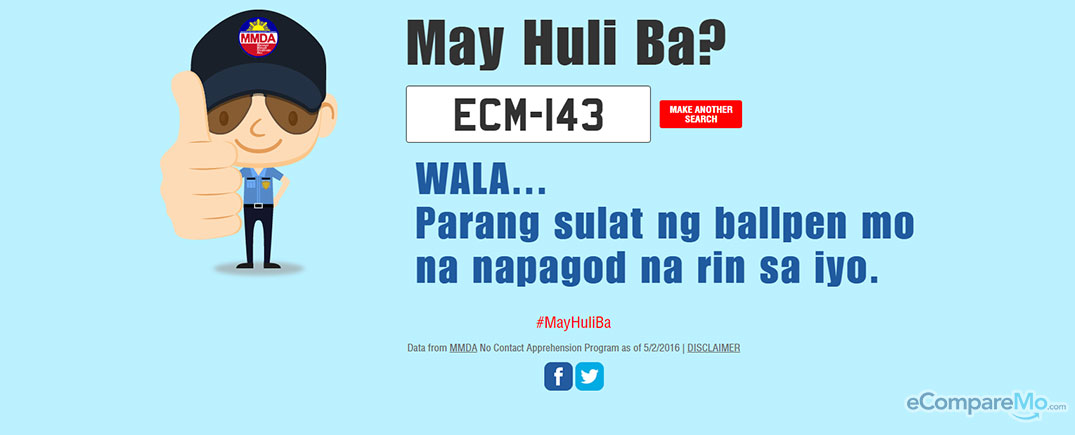 The MMDA notes that the data is not updated real time, and it takes the agency at least a week to update the system.
The records found on the site only serve as advanced notice for motorists, and the seven-day grace period to contest the infraction or settle the penalties starts once the formal notification is delivered through mail.
The agency notes, however, that the records are official and as real as they can get. Just like the hugot lines. –eCompareMo.com