Still Can't Decide Who To Vote? Ask Yourself These Questions
3 min read
For the #undecided, there's still time to shape the future of the country.
Election day is just a few days away, so expect the tirades and mudslinging to escalate. Since a lot of information gets drowned by white noise, many of us might still be undecided on who to vote. Thankfully, we still have time to scrutinize the candidates, make up our minds and pin down who we really want to lead the country for the next six years. Below are some questions that may just help you with your decision-making.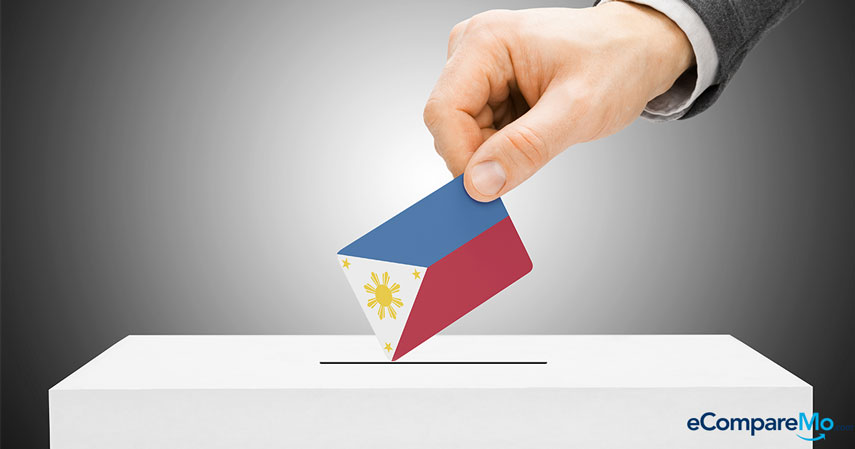 Who will improve the quality of private sector jobs in the country?
The private sector is the biggest employer in the country, with nearly 90% of the local workforce employed by privately held companies. While unemployment rate has reached its lowest in 20 years, problems like contractualization, underemployment, and unfair working conditions still plague our workforce. Once these issues are resolved, the Philippines' employment sector, particularly the private sector, will greatly improve.
Who will fix the worsening transportation problem in Metro Manila?
Time is money, and every minute lost while you're stuck in a traffic jam is precious money flying away. In 2015, an average of P3 billion a day was lost to traffic, which was higher than the P2.4 billion estimate lost in 2013. With uncouth drivers, inadequate mass transport, and under-implemented traffic rules plaguing the streets of Metro Manila, one way to speed up economic progress in the country is to make sure that people get from point A to point B smoothly.
Who will empower small and medium enterprises in the country?
Small- and medium-sized enterprises (SMEs) are the beating heart of the country, with around 99.6% of registered businesses in the Phlippines falling under this category. Since small businesses boost the economy and provide employment to millions of Filipinos, the next president should be able to empower current and future SME owners to contribute more to the country's growth.
Who will make educational reforms to suit the job market demand in the future?
The country's educational system is still shifting to fully adapt the K-12 system, a move that will train future generations to be savvier in terms of learning. However, the education system should be able to adjust to the changes in the labor market, which is currently riddled with surplus in some areas, shortage in others, and inadequate skills for some sectors. If we expect the labor sector to become world-class in both local and overseas markets, the next president should be able to mitigate this gap in the education system.
Who will enforce drastic measures to make workers outside the capital earn competitive salaries?
In Metro Manila, the current minimum wage rate followed by the labor sector is P481. While this may barely support families for their everyday expenses, this is a fortune compared to minimum wage rates earned by people in, for instance, the ARMM at P265 per day. Since the disparity is visible, a lot of workers in other region are not empowered, thus prompting them to move to Manila and leave their families.
A few guidelines
Meanwhile, here are a few reminders set by the Commission on Elections (Comelec) on May 9:
DOs:
– Voting precincts open at 6 a.m. and close at 5 p.m., so make sure to be there on time.
– Check your name at Comelec's precinct finder to see where you are registered.
– You can bring a copy of your candidates, but do not bring any campaign paraphernalia.
– Upon receiving your ballot, make sure it's new and not tampered.
– Use the secrecy folder to cover your ballot. Do not show it to anyone.
– Shade the circles using the marker provided. Avoid writing anything on the ballot.
– When done, approach the vote counting machine and insert your ballot.
– Wait for the receipt to be printed out, and get your fingernail applied with indelible ink.
DON'Ts:
– Refrain from taking photos of your ballot.
– Do not take your voter's receipt with you. It is an election offense.
– Avoid taking the ballot secrecy folder or the marker. –Dino Mari Testa