How Much Does The Average Filipino Really Need To Survive Daily?
2 min read
The National Economic and Development Authority (NEDA) just recently released the results of "Ambisyon Natin 2040," a national survey on the aspirations of Filipinos. 
The study has found that majority of Filipinos aspire for a simple and comfortable life (79%), followed by a relatively smaller percentage who want an affluent life (16.9%). Surprisingly, it has found that only 3.9% aspire to live like the super wealthy do.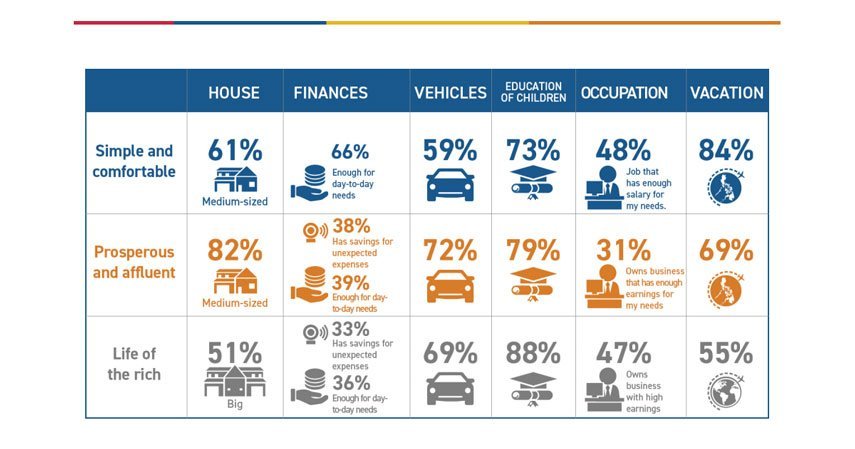 A "simple and comfortable life," according to the respondents, is having enough earnings to support their everyday needs. It also means having a medium-sized home, owning at least one vehicle, being able to send their children through college, and having the capacity to go on vacations at local destinations.
But when it comes to having enough earnings, how much is enough to spend on a daily basis? eCompareMo conducted an informal survey among 100 people to arrive at a number.
Working class goals
Among those we interviewed, we've found that the average Filipino worker between the ages 20 and 40, who are working in the junior executive to supervisory levels at central business districts, spends an average estimated amount of P200 a day to survive. Note that the said amount only covers individual food and transportation expenses during weekdays, and does not yet include monthly bills, leisure, education, health, and savings.
A significant 60% of respondents who are single said that the range of their budget in a day is around P250 to P400, or P5,000 to P8,000 a month.
They buy their lunch and dinner from fast-food chains, convenience stores, dine-in restaurants, and carinderia. The respondents in this category also mentioned that their daily budget also covers occasional trips to coffee shops and dessert places.
As for their daily modes of transportation, respondents in this bracket take the jeepney, bus, train, and FX/shuttle services. Respondents noted that they seldom only ride the taxi on certain instances.
On the other hand, the other 40% of the respondents who have families to subsidize have a daily budget range of P150 to P350, or P3,000 to P7,000 a month.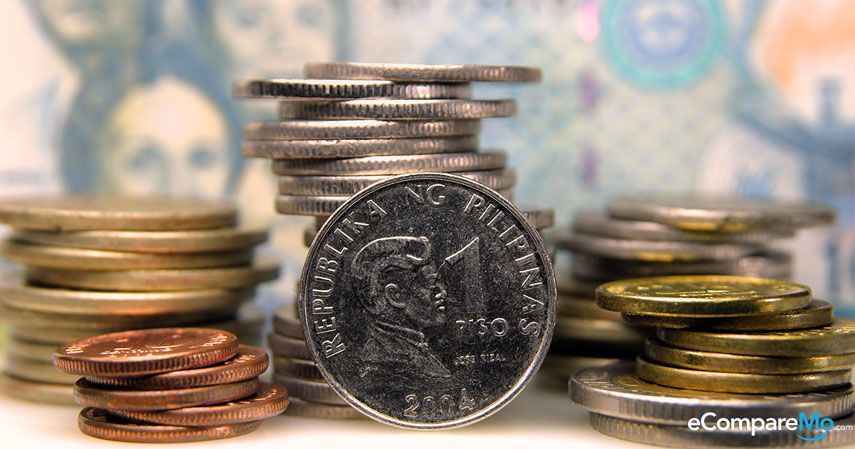 People in this bracket highlighted that they strictly adhere to their allotted allowance and maximize their cash in hand. They note that they either bring packed lunch to work or buy at carinderia, street food vendors, and fast food chains. They ride the jeepney, train, FX/shuttle service, and motorcycle to and from work, and walk to their destinations whenever they can.
'Enough,' really, is up to you
The average of daily budget of P200, in this case, only covers basic needs on working days. That already amounts to almost half of the mandated minimum daily wage at P481, or P9,620 a month, for those in non-agricultural sectors.
Given that the average gross monthly income for those in the junior and supervisory levels, according to a recent study by JobStreet.com Philippines, falls somewhere between P25,000 and P35,000, leaves the average Filipino worker somewhere between P21,000 and P31,000 to cover for taxes, savings, and other expenses.
Which brings us back to one old truth: Your salary will never be enough if you upgrade your lifestyle so easily.Fight lifestyle inflation at all costs. Never stop searching for ways to earn more income, and try to stick to P200 a day for as long as the economy allows you to. –Diana Lyn Balbalosa