Why You Should Use A Credit Card For Travel
2 min read
If you love to travel, you should really consider getting a travel credit card if you haven't. Otherwise, you're missing on deals like the best credit card for travel miles or the best credit card for international travel can give you.
There are a number of credit cards that offer reward points for making purchases, and there are several designed to be used as travel cards. This means the rewards and perks are specifically designed to make traveling convenient.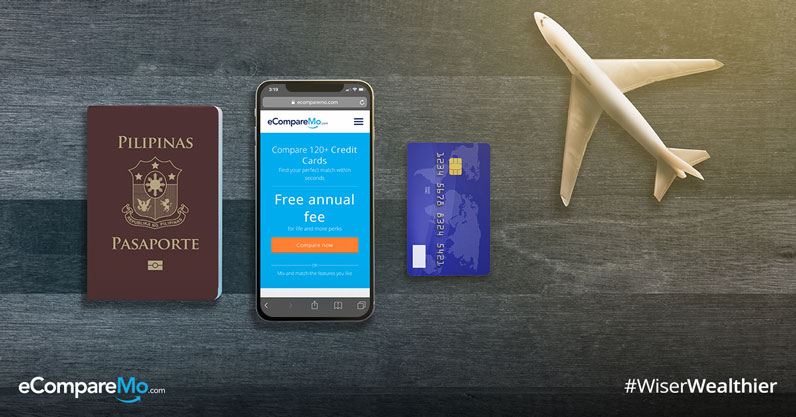 The perks of travel credit cards could be the ability to earn air miles with reward points or get access to certain airport lounges. Some travel credit cards even offer additional rewards when used for international purchases. Some also waive the foreign transaction fee.
Here are five perks of using credit cards for your travels.
1. Save money, save time
If you are a frequent traveler, you might have already experienced the hassle of having to switch from one currency to another. Finding a reliable money changer doesn't have to be a problem if you have a travel credit card.
The best type of credit cards to use for traveling are the ones that have either zero or low international transaction fees. Make sure you get one if you are a frequent traveler.
2. Earn points and enjoy discounts
Planning your dream vacation can be time and energy consuming. The best credit cards for international travel help make everything easier, from booking flights, making hotel reservations, to letting you enjoy shopping discounts abroad.
Many travel credit cards allow you to convert reward points to air miles. Some also offer discounts at partner hotels, resorts, and other institutions. Enjoying exclusive access to world-class lounges and traveling like a pro are the best of what travel cards have to offer.
(Read: 6 Best Travel Credit Cards In The Philippines: 2018 Edition)
3. Convenience at its finest
Wise travelers always try to pack light. A travel credit card can help you do that. Having a thin plastic card instead of a bulky wad of cash in your wallet is so much more convenient!
Make your vacations short but enjoyable. Skip the hassle of cash payments—whip out those credit cards and swipe it. Just be sure to keep track of your expenses; you do not want to be looking at the burden of paying it all back when you return home.
4. Travel insurance benefits
Emergencies and inconveniences during travel can happen anytime, anywhere. Encountering suchg setbacks can be time and energy consuming. Having travel insurance can help shield you from minor inconveniences like flight delays or major emergencies such as sudden illness abroad.
Some credit cards intended for travels already come with some sort of travel insurance policy. So having a travel credit card can help you enjoy your trip with complete peace of mind.
(Read: 4 Things Every Traveler Should Know About Using Their Credit Card Abroad)
5. A lot safer than cash
Not only does a credit card convenient, it is also much safer. Carrying a lot of cash on you can make you an easy prey for thieves. Cash is also easier to misplace.
Meanwhile, if you lose your credit card while traveling abroad, all you need to do is call your issuing bank, recount the incident, and have it blocked. The thieves will then be unable to access your money. You might also be able to get a replacement card and use that for upcoming trips.