Filipinos Love To Travel With Family And Friends, Finds Agoda Survey
3 min read
The Filipino culture of "family first" extends to our travel habits, according to Agoda's Family Travel Trends 2018 survey.
Filipinos ranked second in the world for having the most family trips within a year, among all other countries who participated. Out of all the respondents, 75% of the Filipinos had traveled with their core family in the past year. This was an average of seven family trips that year.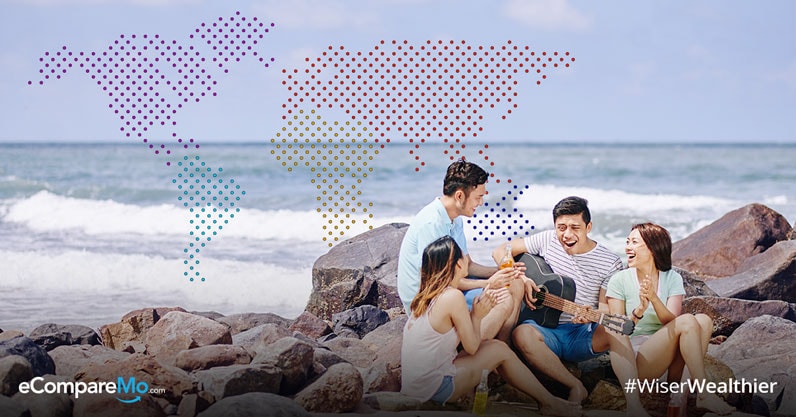 Thailand came first with 77% of those surveyed having traveled with family, with Thais having an average of eight family trips within the last year.
Of the countries and nationalities surveyed, the United Kingdom ranked lowest with only 7% and most people claiming to have just about one family trip in a year.
The length of these trips was mostly within four to seven nights, and "quality time with family" was cited as the No. 1 reason for traveling.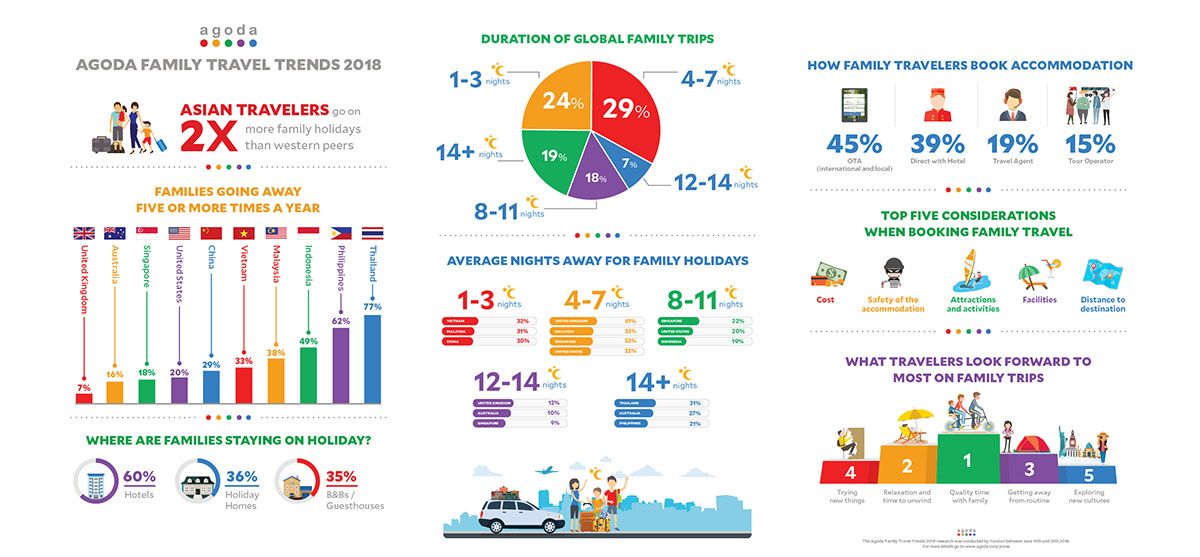 Extended family included
These trips are not limited to immediate family members. It also included extended family members such as grandparents, aunts, uncles, and cousins.
Thais again topped the survey here, with 66% of them saying they took trips with extended family members. Indonesians came second with 54%.
Westerners like Australians and British have had the least trips with extended family members over the last year, at 20% and 13%, respectively.
(Read: 9 Travel Tips For A Worry-Free Long Weekend)
Solo tripping or barkada break?
The survey also confirms the frequency of solo western backpackers we often see on our travels, as the British, Australians, and Americans are shown to be the least likely to travel in groups, whether family or friends.
It's 26% for Australians, 23% for Brits, and 22% for Americans.
Of all the Asians, it's the Chinese at 27% who are the least to travel in groups of friends.
Filipinos and their barkadas topped the list of travelers in groups.  Half of the Filipinos who answered the survey, or 48%, said they've traveled with a group of friends in their trips from the past year.
Hotels still the accommodation of choice
Even at a time of booming popularity for AirBnB accommodations, the biggest choice for accommodation still shows to be hotels, with 60% surveyed.
Holiday homes are far behind on the survey, at 36%, and it's only 35% for bookings at B&Bs or guesthouses.
How not to be the annoying tourist
As far as making the most of every trip, this Agoda survey is what millennial travelers need to take note of. In terms of observances and travel decorum, there's the 2018 'Annoying Travel Habits' survey.
According to Agoda's 10,384 respondents from 10 countries, these are the top five annoying travel habits:
57%: Noisy travelers
47%: Travelers glued to their devices
46%: Insensitive to cultural nuances
36%: Mass tour groups
21%: Selfie-takers
Nearly half of the people who answered the survey (47%) unanimously agreed that it's annoying to see tourists spending too much time on their phones. And the No. 1 country who agrees with this is Vietnam, at 59%.
(Read: 12 Filipino Behaviors That Are Considered Rude In Other Countries)
For the Filipinos who answered the survey, there's nothing more annoying than insensitivity to cultural nuances (61%). Next to that are noisy travelers with 59%, and travelers who are always on their phones or devices with 52%.
Despite "glued to devices" being considered an annoying tourist habit, it's a habit that Filipinos are guilty of as well.
The study also found that Filipinos aged 18 to 24 make up 23% of those who use their devices the most when traveling with their families. They admitted to being on their phone for four hours per day on average.
Source
https://www.agoda.com/press/family-travel-trends-2018
https://www.agoda.com/press/annoying-travel-habits-survey