For Every Need, There's A Metrobank Credit Card For That!
4 min read
Using a credit card can, at times, prove to be a much better option for payment than cash. Why? Because there are features and benefits each credit card has like rewards, rebates, and even freebies that you can enjoy every time you use them.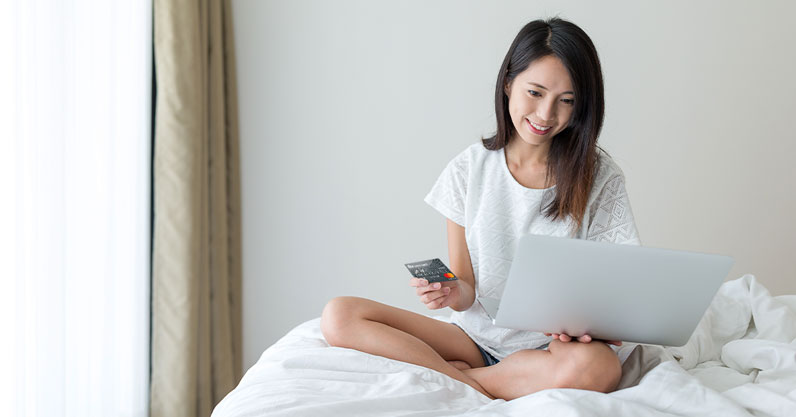 Basically, credit cards can be a much practical choice for payment because you can make it work for you—even in the middle of a crisis.
Read: 4 Smart Ways To Use Your Credit Card During A Crisis
However, with so many credit card promos and offers, it's tough to figure out which credit cards are best to use on certain occasions or for a particular charge, payment, or expense. Metrobank alone has seven feature-packed credit cards that work best for every lifestyle.
So which one should you apply for? We'll help you find out.
Best Metrobank Credit Card for Travel
Metrobank Travel Platinum Visa Card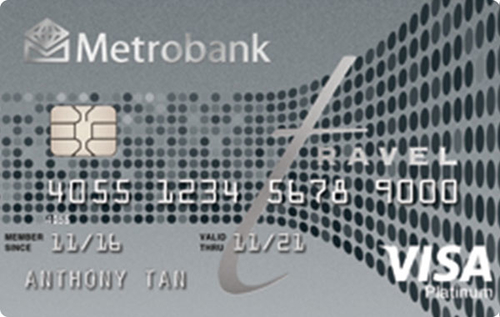 If you travel a lot, domestically or internationally, it's always a good idea to bring along a credit card that is widely accepted in almost every shop, hotel, and airline worldwide. You never know when you'll need it, especially with exchange rates among currencies being so complicated.
For this reason, we recommend the Metrobank Travel Platinum Visa Card. The Metrobank Travel Platinum Visa credit card is Metrobank's first complete travel card that lets you earn 1 mile for every ₱17 spent overseas and on airlines and hotels. It also unlocks unlimited airport lounge access via an optional Priority Pass membership, available at over 950 locations across the globe.
The Metrobank Travel Platinum credit card also gives you free travel insurance coverage amounting to to ₱5 million in accidental death/disablement coverage. Add to that the 24-hr VIP Concierge Service and other perks that come with a Metrobank credit card and you will want to bring it on trips, local or foreign.
Metrobank World Mastercard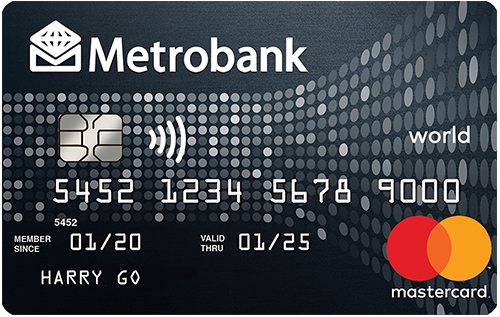 Another Metrobank credit card that suits the jetsetter lifestyle is the Metrobank World Mastercard. Having it welcomes you to a world of privilege and luxury. Get instant access, discounts and deals at over 1,000 airports and 500 airport lounges worldwide, along with hundreds of dining, leisure and shopping establishments across the globe.
But what makes the Metrobank World Mastercard credit card unique is the exclusive opportunities only a select few can enjoy.
From time to time, you will receive invitations to events like fashion previews, private sales, choice seat performances, appointments at the world's best spas, and many more—just by being a Metrobank World Mastercard credit cardholder
Best Metrobank Credit Card for Women
Metrobank Femme Signature Visa
Metrobank understands what women want, and they've made a credit card specifically tailored to your lifestyle. With the Metrobank Femme Signature Visa, you can enjoy exclusive signature lifestyle offers that cater to your pleasure.
Earn 3x rewards for every spend on hotel accommodations, hospital bills, salons, and spas. Want to feel empowered and taken cared of at the same time? You can have access to Metrobank's powerful 24-hour VIP concierge service, reserved for Metrobank Femme Signature Visa credit cardholders only.
Best Metrobank Credit Card for Toyota Car Owners
Metrobank Toyota Mastercard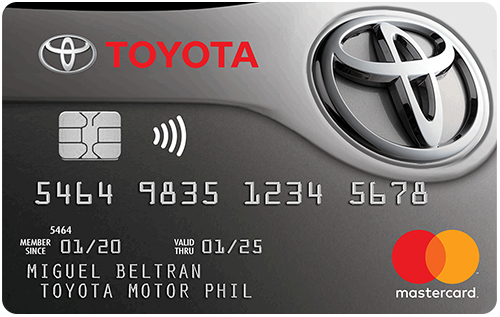 Toyota car owners and car enthusiasts alike will definitely appreciate a credit card that enhances their overall driving experience. The Toyota Mastercard credit card delivers this and more.
With exclusive perks such as 3% fuel rebate every time you gas up at over 500 participating Petron stations nationwide, 10% discount on genuine accessories, parts and labor at all Toyota dealers, and 2x rewards points for every ₱20 spend at your preferred Toyota dealer, it's a must have for Toyota car owners.
In addition, you can avail of the 24/7 roadside assistance for extra peace of mind on road trips, just because you are a Metrobank Toyota Mastercard credit cardholder.
Best Metrobank Credit Card for Earning Rewards
Metrobank Titanium Mastercard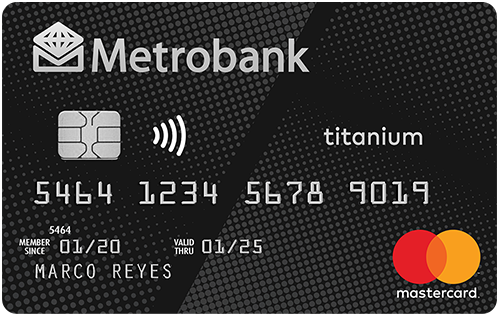 The Metrobank Titanium Mastercard incorporates retail essentials by rewarding you with 2x rewards points on dining, department store, and online spend. Earn 1 point for every ₱20 that you spend using your Metrobank Credit Card. Use your points and redeem premium items or air miles from Philippine Airlines, Cathay Pacific Airlines or Singapore Airlines.
Metrobank Titanium Mastercard credit cardholders also get automatic worldwide insurance for online item purchases with E-Commerce Protection. Get coverage for losses such as incomplete or wrong item delivered, defect or damage in delivery, and non-delivery of online goods purchase.
Metrobank Rewards Plus Visa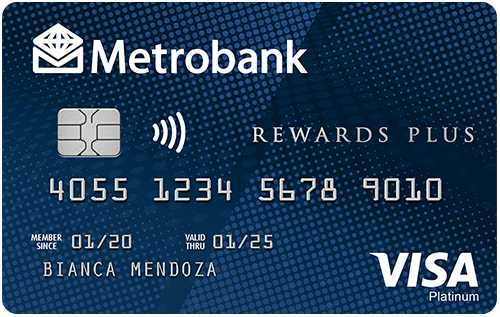 The Metrobank Rewards Plus Visa gives you the most rewarding feeling you can get in having a Metrobank credit card. It maximizes your rewards-earning feature every time you use it on purchases.
The Metrobank Rewards Plus Visa gives you greater rewards on gadgets and electronics, mobile & phone bills, transportation, and online spend. Even when you avail of the 0% installment program from a wide range of merchant establishments in the Philippines, you can still earn as much rewards points as you can.
And because we're talking about a Metrobank credit card here, you can be sure that it will be accepted anywhere, anytime.
Like we said, there's a Metrobank Credit Card for your every need. So what are you waiting for? Apply for a Metrobank credit card at eCompareMo today and experience possibilities like never before.