Bayanihan 2: BSP's Ceiling On Interest And Finance Charges For Credit Cards, Explained
3 min read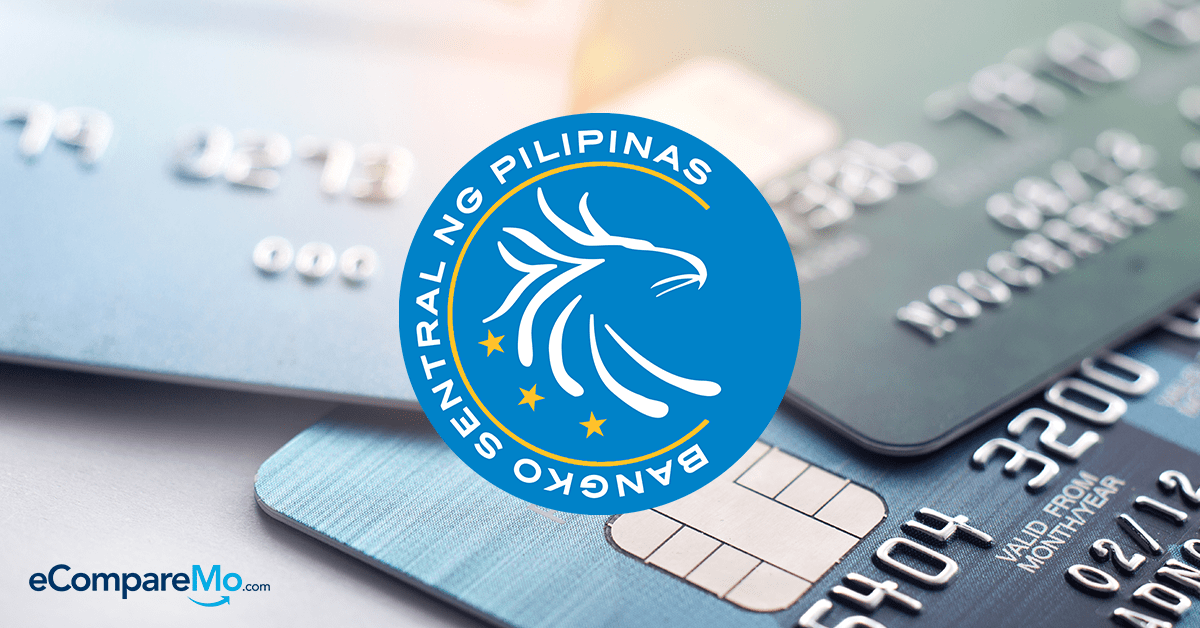 In the middle of September, the Bangko Sentral ng Pilipinas (BSP) passed a new resolution through the Monetary Board on capping credit card interest and finance charges. This has been recently communicated on BSP Circular 1098, where they also require financial institutions to explain credit card interest rates, finance charges, and other fees to cardholders.
BSP Governor Benjamin Diokno said that this in line with their current efforts to promote responsible credit card lending by alleviating the difficult economic burden carried by consumers because of the pandemic.
"The interest rate cap on credit card receivables aims to ease the financial burden of consumers and micro, small and medium enterprises amid a difficult economic environment caused by the COVID-19 pandemic," he said.
Read: Know More About The Bayanihan 2 Loan Moratorium And Rent Grace Period
To help you understand the effect of this resolution, we prepared a simple explainer on the cap on credit card interest rates, finance charges, and other fees.
Lower annual interest rate
Credit card interest rates will be capped at 2% per month or as much as 24% per year starting November 3. This is a significant reduction from interest rates that can go up as high as 58% for some cards.
This translates to a 60% reduction, which means the interest on the outstanding balance will lower as reflected on your statement of account—a big help to those who are still recovering from the effects of Covid-19 to consumers.
Reduced installment add-on rate
Likewise, interest rates on installments loaded onto credit cards will be capped to 1% per month or 12% per year, regardless of the term. This similarly reduces the total repayment amortization per month.
This means existing and future installment offers will be calibrated to match the new rates.
₱200 cash advance fee ceiling
Another feature that certain credit cards have is a cash loan called a cash advance. Depending on your credit limit, a credit card provider may allocate a certain percentage of your credit limit for quick disbursement via ATM. It's like withdrawing cash through ATMs using your credit card instead of a debit card.
Unlike loans that are repaid on a staggered, monthly basis, cash advances are usually repaid on the following due date. They're also processed with a cash advance fee that can be a fixed or a percentage of the cash withdrawn—depending on how large the disbursed amount is.
With a cap implemented, this means cash advance fee have a ceiling of ₱200, regardless of the disbursed amount.
Read: 5 Things To Consider When Choosing Your First Credit Card
The possible effects of BSP circular 1098 in the foreseeable future
While this pronouncement brings a kind breeze to the consumer's wallet, we must go beyond the immediate savings provided.
The following regulations have been co-signed by financial institutions under BSP. However, this definitely changes how they will conduct business once the amendments take place.
For one, there might be an immediate tightening of qualifications for future credit card applications to make sure that possible credit cards will be granted to those with a better capacity to repay and fulfill their obligations.
Credit card limits for new cards might also be lower than before, given the fact that there are several reductions on fees and interest rates. Annual fees might become higher and annual fee waivers will have a higher threshold or become unavailable.
Some credit card providers might limit their 0% installment promos either with shorter terms or on the number of offers. The previously expansive rewards system might also be limited as well.
Those who will be in need of immediate credit relief will have to rely more on other financial instruments such as personal loans, salary loans, and cash loans—which have a more stringent requirement and qualification.
For those who have existing credit cards, make sure you maintain and protect your good credit standing. Applying for a new card might be more challenging in the coming days.
Read: Know Your Billing Statement: How To Avoid Ballooning Credit Card Debt
For those who are seeking to be first-time credit cardholders, make sure your credit is in order to have a better chance of approval. If you're not approved for a credit card, no worries. There are other financial products like loans that you can apply for when you're in a pinch.
Here at eComparemo, we have a ton of resources dedicated to helping you become better, wiser, and more responsible financially. Use our credit card comparison tools to help you match and find the best fit for your needs.