What Is CTPL And What Are The Most Common Misconceptions About It?
3 min read
The government mandates laws that provide life insurance and retirement to the public in the form of the Government Service Insurance System (GSIS) and the Social Security System (SSS) for government and private employees, respectively.
For vehicle owners, the Land Transportation Office (LTO) mandates that all vehicle owners, upon registration of their vehicles, must get a Compulsory Third-Party Liability (CTPL) insurance.
While most car owners are familiar with liability insurance, there are several misconceptions surrounding this insurance coverage. What is CTPL, and what are the myths that surround this mandatory policy for all car owners?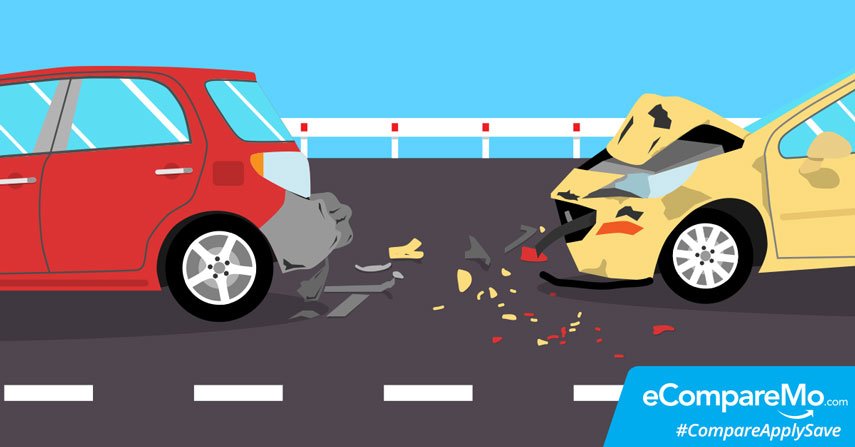 What is CTPL?
CTPL is an insurance policy required by the LTO for all vehicle owners prior to registration of their vehicle. Regardless of the vehicle's use, whether for public or private, owners are required to purchase this insurance policy as part of the steps in registering a vehicle.
Once the CTPL has been purchased, the owner must present the confirmation of cover (COC) as proof that the vehicle has CTPL. The COC contains basic information such as the vehicle owner, which also doubles as the assured, basic vehicle information, limit of the insurer's liability, and the schedule of indemnities payable for bodily injury. Vehicle owners can purchase CTPL policies from non-life insurance companies accredited by the Insurance Commission (IC).
The purpose of the CTPL is to provide cover to third parties involved in case of a vehicular accident. For public utility vehicles (PUVs), third parties involved will receive a total of P100,000 for passenger-victims and P100,000 for third-party victims.
Meanwhile, CTPL for private-use vehicles provide death benefit cover of P100,000 for third-party victims only. Aside from death cover, CTPL also includes medical and hospital benefits, as well as coverage for permanent disability and dismemberment.
What are the common misconceptions about CTPL?
Like most insurance policies, CTPL is often misunderstood. Here are some of the most common myths surrounding it.
Myth: CTPL acts as a substitute for comprehensive vehicle insurance
While all drivers are required to get CTPL before registering their vehicles, some of them think that CTPL provides the same coverage as comprehensive car insurance. Unfortunately, these are not the same, as the nature and coverage of the two are different.
Unlike CTPL, comprehensive car insurance offers wider coverage to the owner and the vehicle such as loss and/or damage of vehicle, excess bodily injury, property damage, no-fault indemnity cover, and auto passenger personal accident.
Comprehensive vehicle insurance policies also have optional extensions such as acts of nature, strikes, riots, and civil commotion, and additional accessories and modification.
Myth: CTPL coverage includes the driver of the registered vehicle
As the name suggests, CTPL only includes third parties involved in an accident. To further clarify the meaning, here is an excerpt from Section 373(c), Chapter VI of the Insurance Code of the Philippines:
THIRD PARTY shall refer to any person other than a PASSENGER as defined in the law and shall also exclude a member of the household, or a member of the family within the second degree of consanguinity or affinity of the vehicle owner, or his employee in respect to death, bodily injury, or damage to property arising out of and in the course of employment.
Subsequently, the driver of the vehicle is also excluded from CTPL. It only covers third parties that are involved in an accident.
Read: Everything You Need To Know About Participation Fees
Myth: CTPL premiums can be bumped up
One misconception about CTPL is that you can increase the coverage of the policy by bumping up your premium payment. Unfortunately, this is simply a moneymaking scheme designed to rip off unsuspecting car owners. As mandated by the law, the maximum coverage claimable under CTPL is P100,000 for death or injury caused by the insured.
CTPL exists to provide a certain level of security to the public from untoward accidents caused by vehicles and their drivers. While third-party liability insurance protects, it pays to invest in better protection offered by a comprehensive car insurance.