Car Insurance: Everything You Need To Know About Participation Fees
3 min read
So you got yourself a comprehensive car insurance. You know full well it's meant to protect you from incurring unwanted expenses in case of a vehicular accident.
But then the unexpected happens: You get into an accident and file a claim with your insurer for the first time. Confidently, you bring your car to the nearest repair shop and voila. "Ma'amsir, may participation fee lang po tayo na P2,000," you are told. "Participation what?" you ask, scratching your head.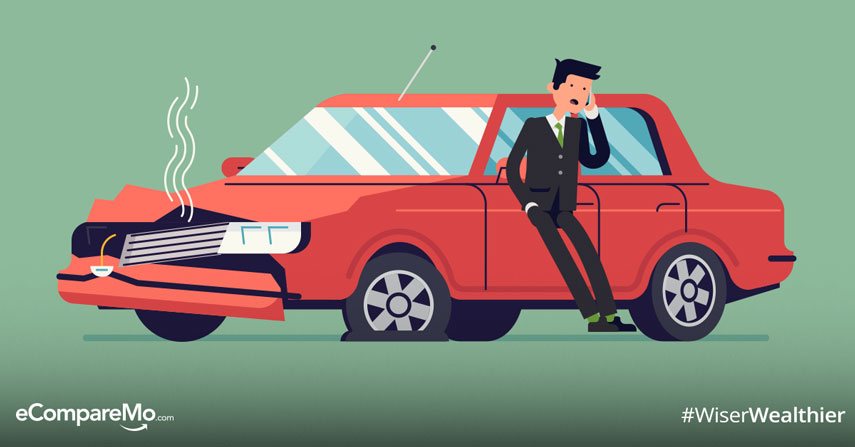 Insurance companies, as a measure to discourage fraudulent claims, require clients to pay a deductible, more popularly known in these parts as "participation." What does "participation fee" mean and why is it important in making claims? Here are some things you should know.
What is a participation fee?
A participation fee is the amount billed by insurance companies to their clients whenever they make an insurance claim. If the policyholder would like the insurer to cover the cost of repairs or other types of damages such as bodily injury, the latter will invite the former to "participate" in shouldering the expenses stemming from the insurance claim.
Why do insurance companies charge participation fees?
There are three main reasons insurers require clients who file for auto insurance claim to pay participation fees.
First—and this is more common in comprehensive insurance policies with own damage clause—the driver has a liability in any accident, which means that he should also be charged a fine for participation.
Second, deductibles will deter policyholders from making petty claims that are below the minimum insurable claim. And finally, participation fees will prevent fraudulent claims that will cause serious financial trouble to the company.
(Read: A Quick Guide To Available Non-Standard Car Insurance Inclusions)
How much do insurers usually charge for participation fees?
Despite qualms that participation fees will render the insurance policy useless, the deductions for such is not as big as what people think.
Most insurance companies will ask you to pay out-of-pocket costs before they cover the rest of the expenses based on your car's type and market value:
For smaller vehicles, policyholders are usually billed 0.5 percent of the car's total market value as participation fee.
Meanwhile, insurers ask owners of bigger vehicles such as vans and trucks to pay one percent of the car's market value as deductible.
For instance, a sedan with a current market value of P800,000 with repair expenses totaling P70,000 will have the following figures for participation fee:
The car's deductible will be P4,000 based on the 0.5 percent participation fee rate of the car's market value, which is P800,000.
Meanwhile, the total amount to be shouldered by the car insurance company will be P66,000, which is the total repair cost (P70,000) minus the participation fee (P4,000).
Other insurance companies charge private and commercial vehicles with a participation fee of P2,000 and P3,000, respectively.
Some providers offer fixed deductible, while some also have the first three deductibles waived.
(Read: Top Car Insurance Companies In The Philippines: 2017 Update)
How does car depreciation come into play?
Insurance companies will ask the policyholder to shoulder a certain percentage of the parts that need to be replaced to get the vehicle back in good running condition. To determine the rate of parts costs insurance holders, they use the handy depreciation guide for the following rates:
| | |
| --- | --- |
| Brand new up to three years old | Exempted from depreciation fee |
| Three years and one day up to four years | 20 percent of the parts value |
| Four years and one day up to five years | 25 percent of the parts value |
| Five years and one day up to six years | 30 percent of the parts value |
| Six years and one day up to seven years | 35 percent of the parts value |
| Over seven years | 40 percent of the parts value |

Like what you read? Share this information with your friends.