What You Need To Know About The Proposed Odd-Even Number Scheme On Edsa
2 min read
The Metro Manila Development Authority (MMDA) is proposing a new traffic scheme with a name that, curiously, sounds like an old operating system: Windows 2.0.
The goal of Windows 2.0 is to reduce the number of private vehicles plying Edsa, the capital's busiest thoroughfare, and on several occasions, biggest parking lot.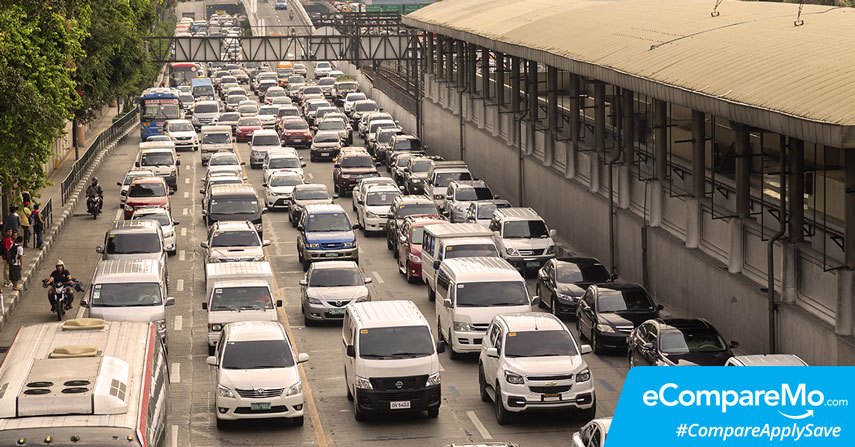 According to the MMDA, more than 75 percent of the vehicles that pass through the highway are private cars.
The new rule, formally known as the Enhanced Vehicular Volume Reduction Program(EVVRP) or the Enhanced Odd-Even Scheme, is proposed to begin next month. It will be implemented from the North Avenue section of Edsa to Magallanes portion in Makati City.
So how will the new odd-even scheme work? What exactly does the EVVRP "enhance" in the first place?
Odd scheme, even windows
It's no surprise that Edsa is bursting at the seams; the 10-lane highway, which has a capacity of 1,310 vehicles per lane, is currently servicing up to 7,000 vehicles during peak hours. In a bid to bring this number down, the MMDA is putting in place a new scheme on top of the volume-reducing policies currently in play.
However, the Edsa odd-even scheme is just as confusing as the highway's traffic. Under the new traffic reduction program, private vehicles can only use Edsa during certain times of the day ("window hours," hence the Windows 2.0 name) depending on the last digit of their license plates.
Vehicles with plates that end in odd numbers (1, 3, 5, 7, 9) will not be able to use Edsa during the following times:
7 a.m. to 9 a.m.
1 p.m. to 3 p.m.
5 p.m. to 7 p.m.
Meanwhile, plates that end with an even-number cannot use the highway during the following times:
9 a.m. to 11 a.m.
3 p.m. to 5 p.m.
7 p.m. to 9 p.m.
There is a free-for-all window hour for all vehicles at 11 a.m. to 1 p.m.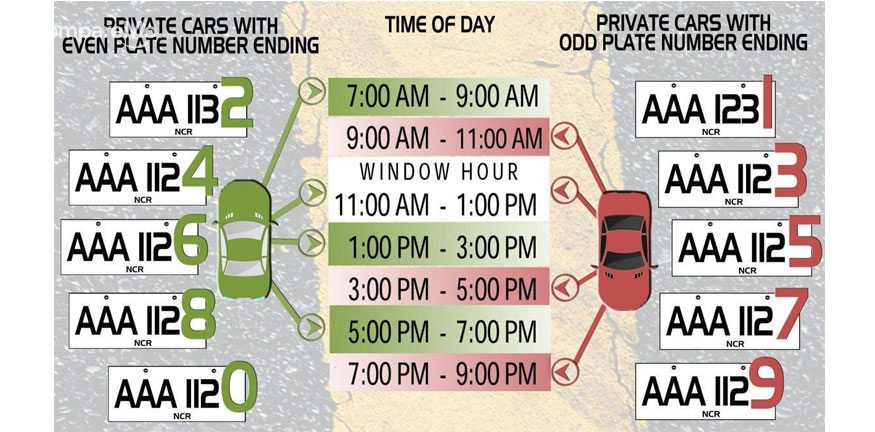 In a report by GMA News Online, MMDA chief Tim Orbos said this policy will reduce the vehicular volume in Edsa by up to 45 percent, with the speed of travel increasing from 19 kph to 40 kph when implemented properly.
Implementation
If you're wondering how Windows 2.0 will coexist with the current number coding scheme—where vehicles ending in a certain number are prohibited from traveling on a certain day—don't fret.
"We just proposed it to the Metro Manila Council," the MMDA told eCompareMo. "Our target is [to implement it] by next month but the MMDA needs to do more consultation and study."
According to the Philippine Star, mayors gave Orbos one month to clear Mabuhay Lanes and illegal terminals in Pasay and Cubao.
To the uninitiated, Mabuhay Lanes are alternate routes for private vehicles during the Christmas season. They can be used by vehicles who are barred on Edsa during certain times of the odd-even scheme.
Once the mayors have agreed to scrap the existing number coding scheme and start to enforce the new one, Orbos says drivers can finally use their vehicles daily, except during certain hours on Edsa under the Windows 2.0 scheme. "Ang idea natin dito magagamit mo na yung kotse mo araw-araw, pero planuhin mo yung araw mo," he said.