What Google Autocomplete Says About Ilocanos, Cebuanos, Bicolanos, Et Al
3 min read
The Philippines is made up of 7,107 islands speaking 13 major indigenous dialects. With rich and diverse cultures, there are prominent traits that make every region stand out and become recognized.
Now, some of you might be wondering what your kapwa Pinoy thinks about you based from where you're from.
As strong regionalism is apparent in the country, we decided to look into some provinces using Google's autocomplete feature. Note that Google's automatic prediction are real searches by people based from popularity and location.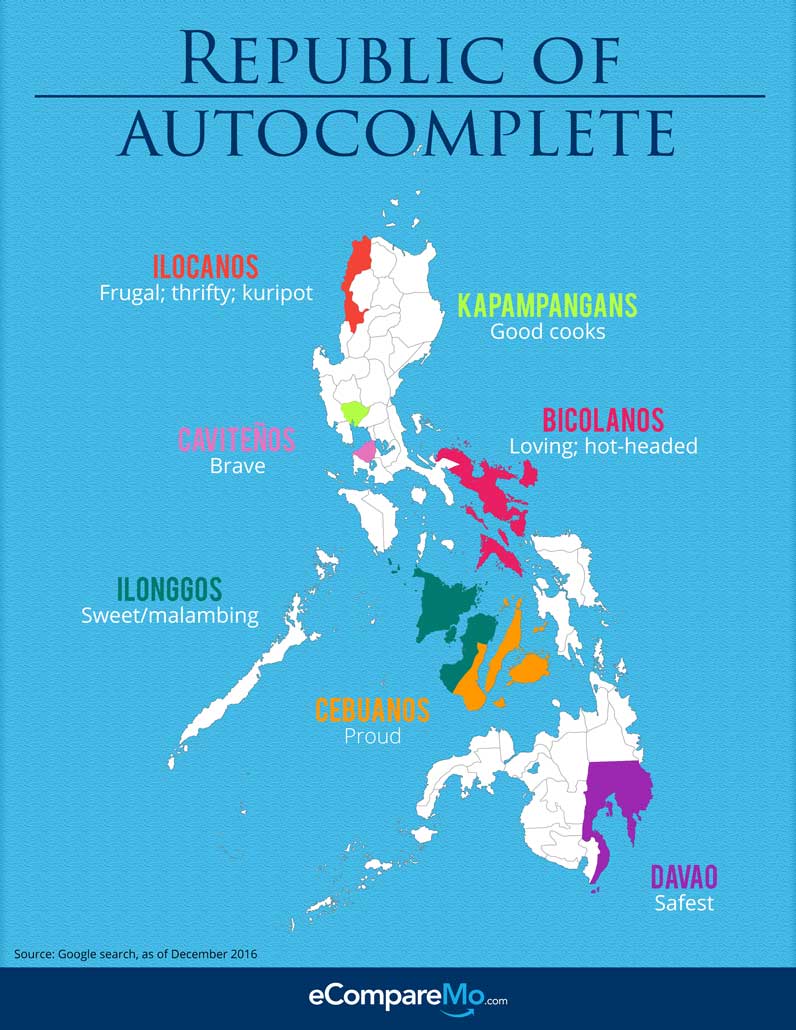 Bicolanos are 'loving'
Their burning passion may be associated with their love for chili. Bicolanos are notorious in using siling labuyo or wild chilli in their dishes. Gulay na lada, more commonly known as Bicol Express, is a flaming hot popular dish alongside Laing, Kinunot and Ginataang Labong. They are also known for being "hot-headed," and they say it's rooted from how Mayon Volcano erupts in Albay.
Caviteños are 'brave'
If there's one province that rightfully deserves to be called "land of the brave," it's none other than Cavite—home to significant events that shaped the country's history. Back then, Caviteños made lightning raids (blitzkrieg) on Spanish headquarters to free the entirety of the province.
One of the numerous historical legacies was when Presidential Emilio Aguinaldo raised the Philippine flag for the first time in Kawit Kavite. It is thus well-deserved for them to hold Kalayaan Festival to commemorate the heroism and bravery of Caviteños.
Ilocanos are 'frugal/thrifty/kuripot'
Ilocandia's geographical location is the primary reason many Ilocanos are tightfisted with their finances. Due to the hardship of everyday life brought about by being away from the center of trade and industry, Ilocanos make it a point to make every centavo count.
Only a small portion of their land is fertile and arable, making agriculture limited. However, a study conducted by the National Statistical Coordination Board (NSCB) debunked this Ilocano stereotype. The survey revealed that people from Ilocos rank only sixth among the list of the thriftiest 17 regions in the country, led by Cordillera Autonomous Region and Cagayan Valley.
Kapampangans are 'good cooks'
While every region has their own gastronomic pride, Pampanga has a lot more to offer, ranging from colonial cuisines, to exotic eats and down to native desserts.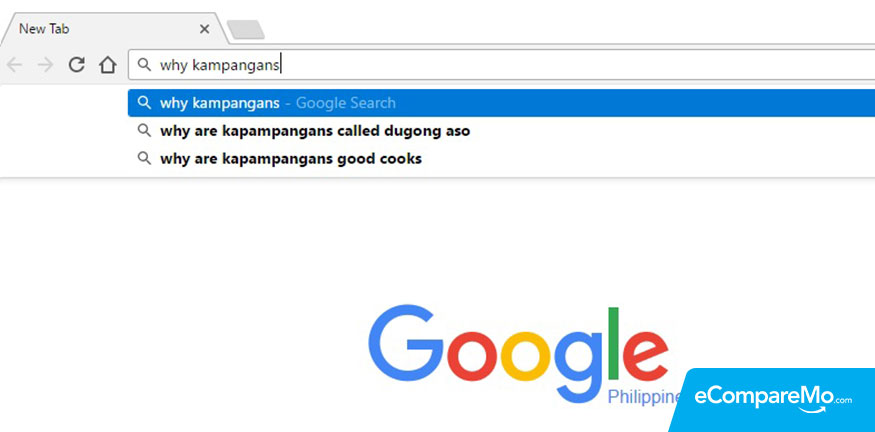 Pampanga is hailed as the culinary capital of the Philippines because of many great cooks in the area. The culinary expertise dates back to the Spanish colonial era, in which Kapampangans are said to have access to the friars' kitchens. It was passed down from generations from the Spanish colonial era. The province is known to produce the best, tocino, sisig, halo halo, pancit palabok/ luglug, buru, turonnes de casuy.
Ilonggos are 'sweet/malambing'
Ilonggos are known to be sweet, affectionate, and soft-spoken, what with their ear-pleasing Hiligaynon accent.
The undeniable sweetness of Ilonggos is as abundant from the thriving sugar industry in the area. Iloilo is also known for its numerous variety of local desserts and pastries. Try the famous Baye-Baye, a sweet concoction made from the mixture of pinipig, sugar and coconut water and coconut meat.
Cebuanos are 'proud'
Cebuanos are intrinsically regionalistic and supportive of their rich culture—from language, music to local products.
This is most apparent during the Sinulog Festival, celebrated every third of January as a yearly tradition commemorating the Christianization of Cebu, where people crowd to streets with music and dancing.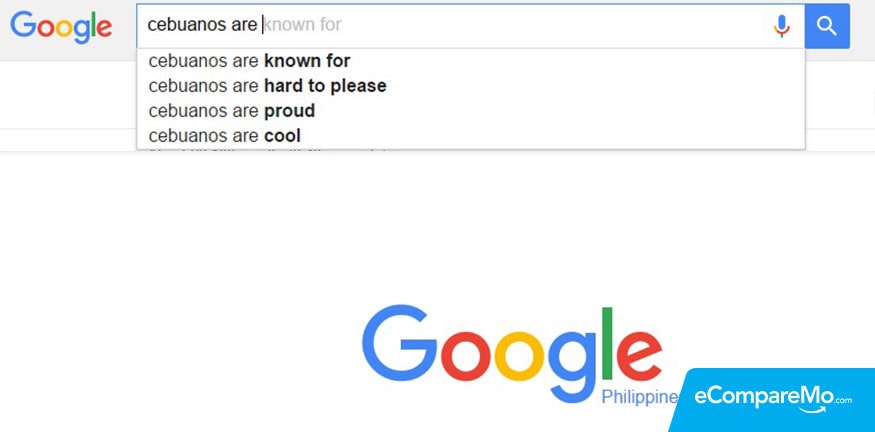 Aside from having the heart for merriment, Bisayas are proud of The Queen City of the South's beaches and best-tasting lechon.
Davao is the 'safest'
Nothing about Davaoeños in particular, but Google's autocomplete feature highlights the city's rep as one of the safest in the world. Likewise, no "stereotypical" results yield for Zamboangeños and other locals from the region. More searches for our brothers and sisters from the south, then.