7 Local Brands Perfect For Christmas Gift Exchanges
3 min read
With Christmas Day just around the corner, we're once again faced with the dilemma that is gift buying.
Pressed with time to find the perfect gift, you may be tempted to go for the usual presents: gaudy towels, scarves unfit for a tropical country, and planners for people who don't like planning.
To make things easier, we've compiled a list of Christmas gift ideas that can be purchased from honest-to-goodness local sellers in the Philippines. This way, you'll make your monito-monita "baby" happy while keeping small businesses alive.
1. Don Papa Rum
P975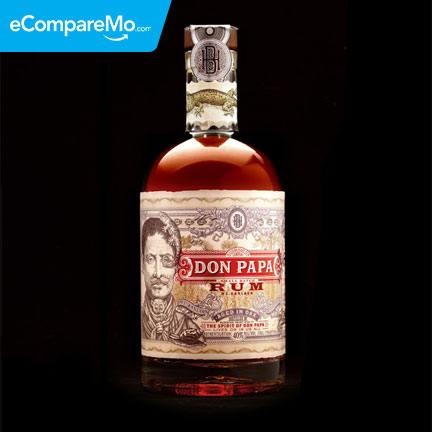 The ever-famous lapad can be handy for a cheap yet satisfying buzz, but special occasions like the holiday season demand for a drink that is more sophisticated than your usual tipple.
Made from the foothills of Mount Kanlaon, Don Papa Rum is a small-batch rum made from the finest sugarcanes of Negros Occidental and left to age in American oak barrels for that smooth and flavorful finish. You can get a bottle of Don Papa from the wine and spirit shops as well as the biggest groceries in the country.
2. Messy Bessy Roach Repellent Spray
P450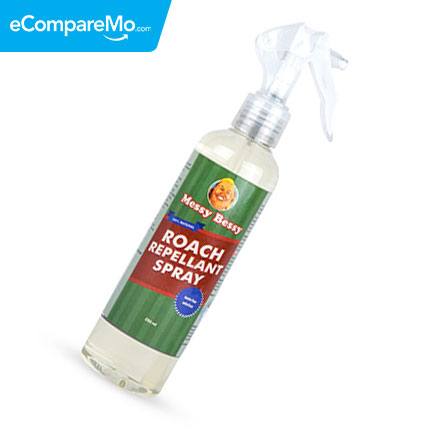 You may know friends who keep on rambling about flying roaches going all kamikaze on them. This holiday season, give them the best Christmas gift: peace of mind from them critters.
Messy Bessy, the brainchild of Kristina Reyes-Lopez, produces a wide range of all-natural, biodegradable, and nontoxic cleaning products for household and personal use. One of their newer products, the roach repellent spray, can zap the roaches without the funky chemical smell.
3. Theo & Philo Artisan Chocolates
P120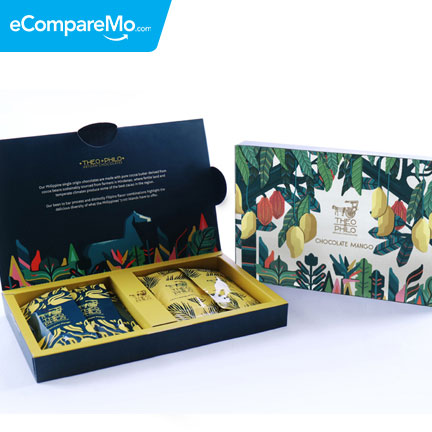 The word "artisan" is a buzzword thrown nowadays to give the illusion that a product has been handcrafted with love and devotion. However, only a few products can live up to the artisanal hype—and Theo & Philo is one of them.
Underneath the colorful and playful packaging lies an explosive surprise of local flavors infused in their single-origin, bean-to-bar chocolates: labuyo, barako, green mango and salt, pili and pinipig, calamansi, adobo, and so much more. You can grab a bar (or two) of Theo & Philo's exciting chocolate bars from ECHOstore branches, Human Nature outlets, and selected resellers nationwide.
4. Vela Manila
P550 to P1,750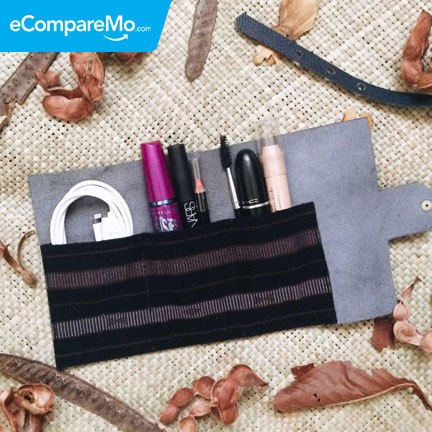 Taking pride in uplifting the "art of the past traditions and the vibe of the contemporary lifestyle all while retelling the story of the vibrant Filipino heritage," Vela Manila is an up-and-coming brand that produces modern bags and pouches with the use of locally sourced materials.
Using indigenous fabric made by weavers from the Cordillera Region, Basilan, South Cotabato, Oriental Mindoro, and others, they bring the ethnic flavor in the contemporary age.
Some of their products include envelope clutch (P950), cord organizers (P550), and pouches (P750). Have a look at their online shop and you will definitely find Christmas gift ideas for her.
5. Rocca Wallet
P696 to P1,295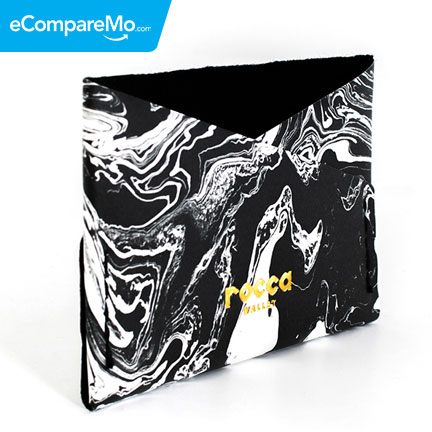 Rocca Wallet, a local startup made by Nico Ng, was born out of the idea of merging hand-drawn patterns with durable and functional wallets for everyone.
Each printed wallet comes with a unique design because prints are not machine-made and every unit is handcrafted with tender care. Choose among their collection of card sleeves (P895), quick flip wallets (P695), and bi-fold wallets (P1,295) and get your piece that is different from others.
6. Team Manila Lifestyle
P190 to P1,750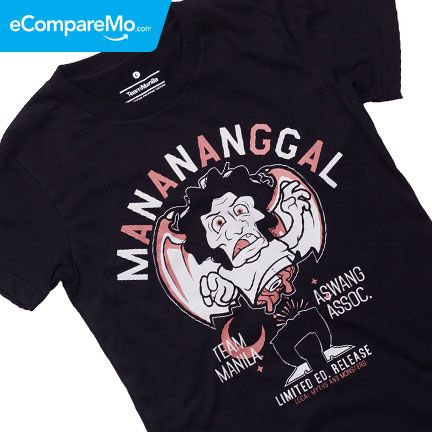 Despite having 10 stores all over the Philippines, Team Manila products still embody the same indie spirit they've been known for since their inception.
Since they have a wide selection of products, we handpicked a few items from their current selection to put in your Christmas gift ideas: West PH maroon shirt (P695), Sorbetero Stamp white shirt (P695), SMB Logo black wallet (P230), Manananggal black women's shirt (P695), and PH Adventure black backpack (P1,750).
7. Soul Flower
P590 to P990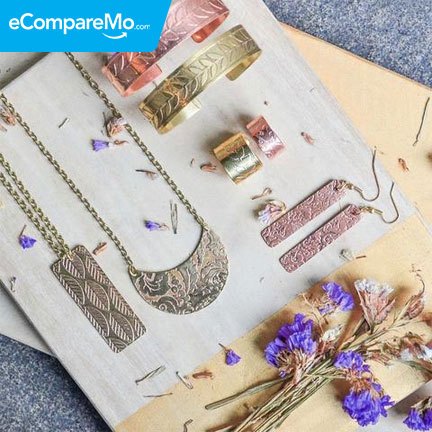 Unlike your usual mass-produced accessories that look straight out of a conveyor belt, Soul Flower's items imbue the essence of expertly-crafted jewelry where every crease, every stamp is a reminder that all pieces have been delicately made.
To complete your Christmas gift ideas for her, browse their finest selection of jewelry such as necklaces (P680 to P950), rings (P590 to P750), bangles (P590 to P790), and more.
In addition, Soul Flower also sells supplies for people who are interested in metalcrafting, should you want to tinker with precious metals the way their craftsmen do.