2020 Car Buyers Guide: Upcoming Cars In The Philippines
11 min read
Last year, the Manila International Auto Show (MIAS) showcased fresh models of Sports Utility Vehicles (SUVs), Light Commercial Vehicles (LCVs), sedans, crossovers and other soon-to-be-launched cars in the Philippines for 2020.
All vehicles featured were favorably priced and furnished with useful perks meant for the challenging situation of our roads today.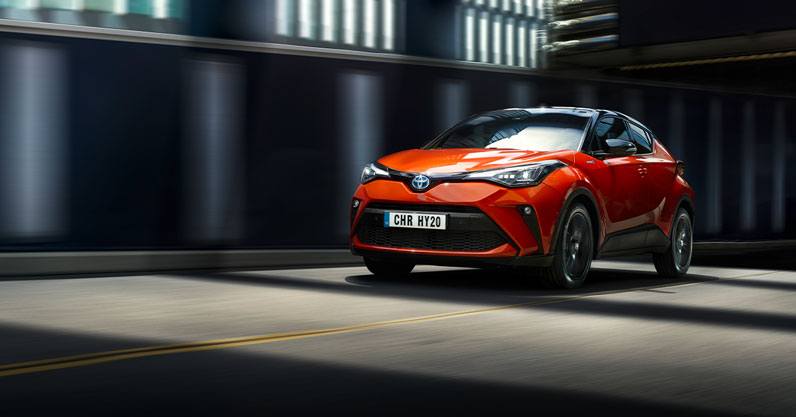 Additionally, the show exhibited advance electronic vehicles and flawlessly redesigned favorites equipped with intelligent driving. These promote sustainable growth and enable drivers to enjoy the ride while lessening environmental degradation.
Here is an overview of some highly anticipated upcoming car models in the Philippines for 2020. Note that pricing and release dates are not included as they are still to be finalized by local distributors.
Toyota
1. Yaris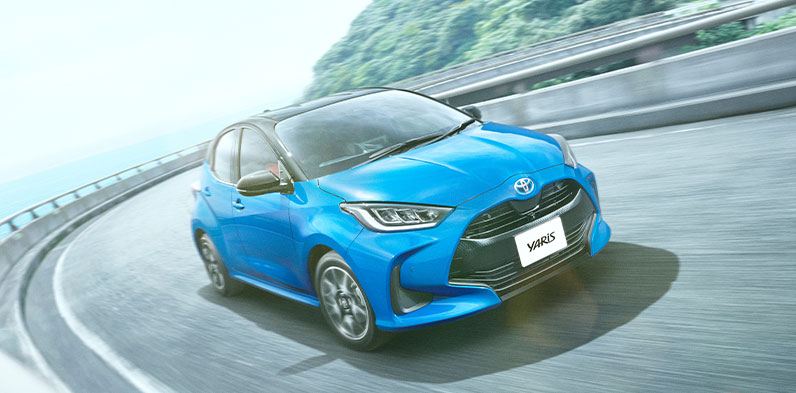 Known for its compact yet efficient body, this well-received car gets a classy exterior upgrade with smooth highlights in the grille reminiscent of a modern Corolla.
In line with the "Toyota New Global Architecture," its reshaped hatch promises superior glide, while the advance 1.5-liter Dynamic Force Engine guarantees a pleasurable driving experience. For those opting for a smaller engine, a 1.0-liter powertrain will also be up for sale.
Additionally, hybrid options will be released including such interesting features as an electric outlet that you can use to power up small household appliances during power interruptions and emergencies.
2. C-HR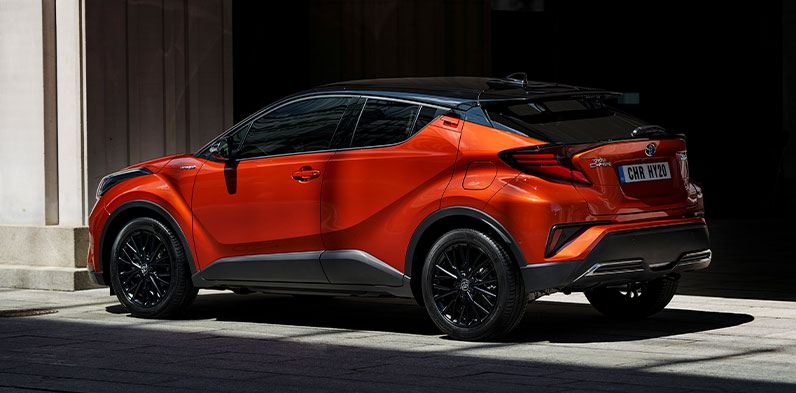 Bold and good-looking with a clean exterior, the revamped Toyota Coupe High-Rider, or C-HR, is suitable for drivers who want to stand out whether they are cruising the streets or sitting pretty in the garage.
The 2020 version flaunts trimmer headlight and taillights, giving it an updated look, while its silhouette borders between a hatchback and a crossover for a coupe reminiscent flair.
Performance-wise, it is powered by a 2.0-liter four-cylinder engine that comes with 139lb-feet of torque and 144 horsepower (hp).
3. Corolla Altis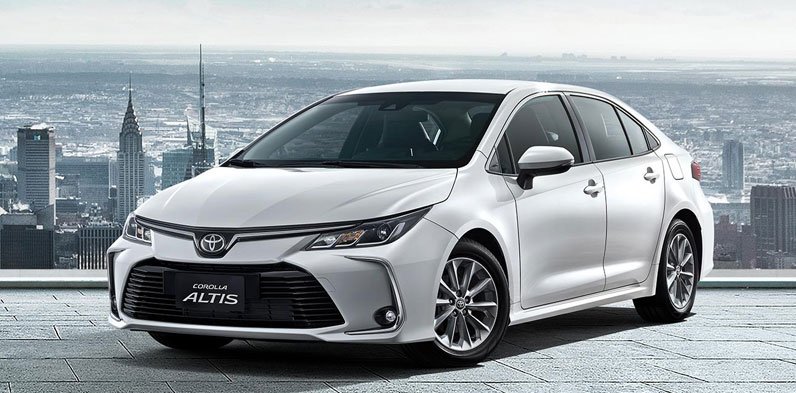 A much-anticipated release is the revitalized Corolla Altis. This update of an old favorite will also be distributed as a hybrid version.
Expect flashy chromes with dark trimmings, lean front and backlights, a noticeably wide windshield and other modifications fans will love. Seventeen-inch rims will support the hybrid while the gas-powered units come with 16-inch alloys.
The hybrid will have a 1.8-liter petroleum engine and an electric motor with an output of 121hp at 5,200 revolutions per minute (rpm).
On the other hand, the standard model will have a 1.6-liter, four-cylinder gasoline engine that produces 121hp at 6,000rpm with a torque of 153 Newton Meter (NM).
4. GR Supra GT4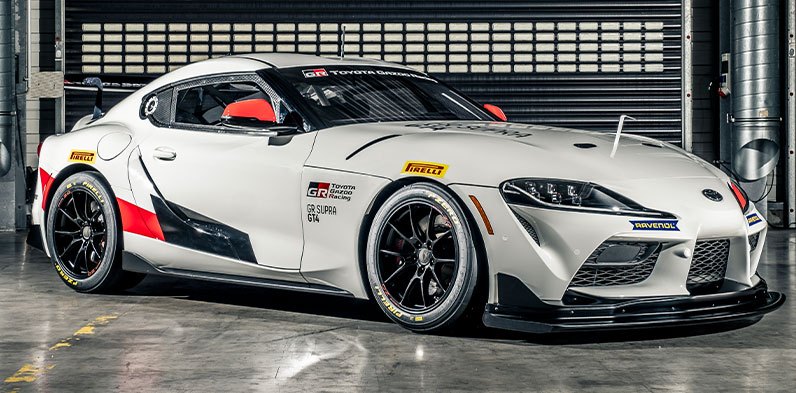 The much-awaited Supra is undeniably gorgeous and fans are gearing up for its limited released.
Made in partnership with BMW, this vehicle's designed is based on the BMW Z4.
The Supra GT4 showcases a fine aerodynamic figure tested to enhance its glide against airflow, lessen the drag, and boost force when driven at high speeds.
Its engine, like those found in other Supras, is outfitted with a three-liter engine fit to produce 335hp and 498NM of torque.
(Read: Mitsubishi Xpander Recall, MRT Extension To Bocaue, New SLEX Ramp Scheme, And Other Motoring Stories You Need To Know)
Honda
5.NSX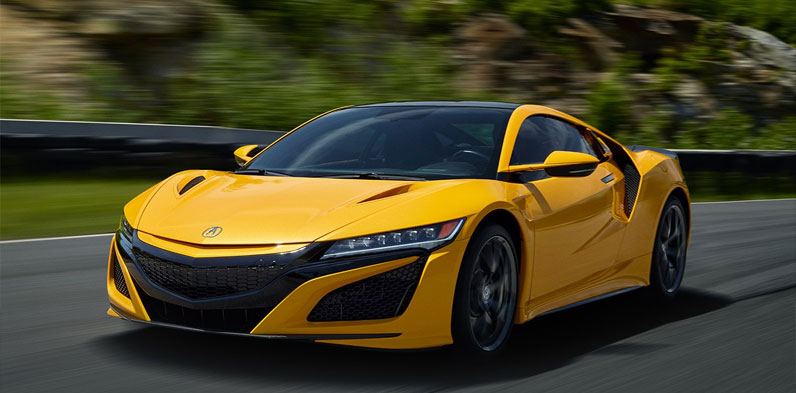 Also known as the Acura NSX in North America and China, this long-awaited supercar will finally grace the Philippines in 2020 with its hardcore performance and proven versatility.
Offered in "Indy Yellow Pearl" and "Berlina Black," this two-door multipowered hybrid is packed with three electric motors gracefully powering the front and back wheels.
It is furnished with an automatic transmission equipped with a nine-speed, dual-clutch that runs with twin-turbocharged 3.5-liter V-6, producing an amazing 573hp.
6. City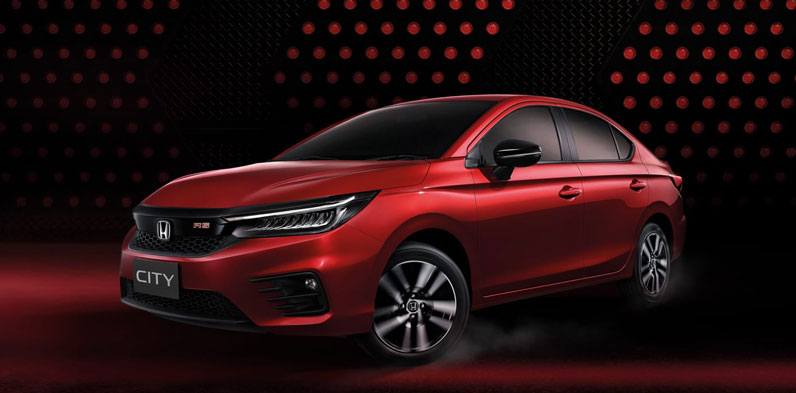 Expect the new City to exude a distinct level of sportiness with prominent lines, chrome front grille, distinct headlights backed with daytime running lights (DRL), and remodeled alloy wheels measuring 15 inches, complimenting its overall premium vibe.
Its 1.0 Dual Overhead Camshaft (DOHC) three-cylinder, 12-valve, VTEC Turbo may be smaller than those of its predecessor, but it releases an amazing 12pps at 5,500rpm with a torque of 173m that varies from 2,000 to 4,500rpm both on maximum.
Additionally, fuel utilization is well thought of as it features a power plus fuel efficiency of 23.8 kilometers per liter letting you drive longer on less gas.
(Read: Top Surplus Shops For Auto Parts In Manila: From Makati To QC)
Mitsubishi
7. Xpander Cross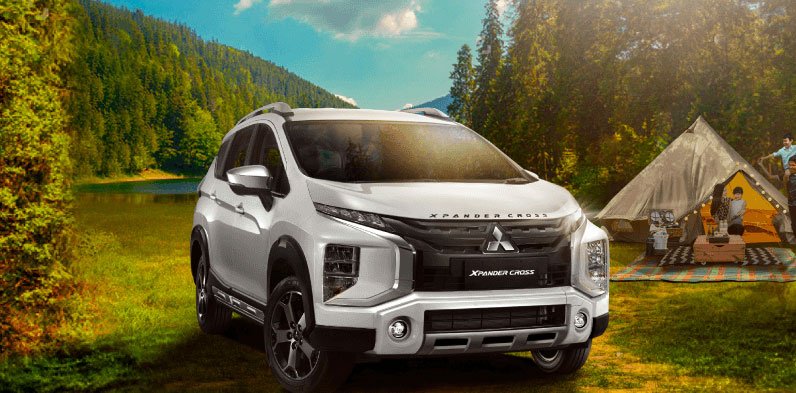 Already released in Indonesia, expect this fresh variant to hit our shores soon to reclaim its spot as one of the sturdiest SUV today.
The Xpander Cross' exteriors effortlessly mix elegance with strength as shown in the more chiseled front and rear bumper, tastefully shaped headlights, and their signature Dynamic Shield face made fiercer with dark detailing evocative of a graceful beast.
It is powered by a 1.5-liter Mitsubishi Innovative Valve timing Electronic Control System (MIVEC) DOHC creating a 105hp and 141NM of torque that is cost-effective when it comes to fuel usage.
8. Outlander PHEV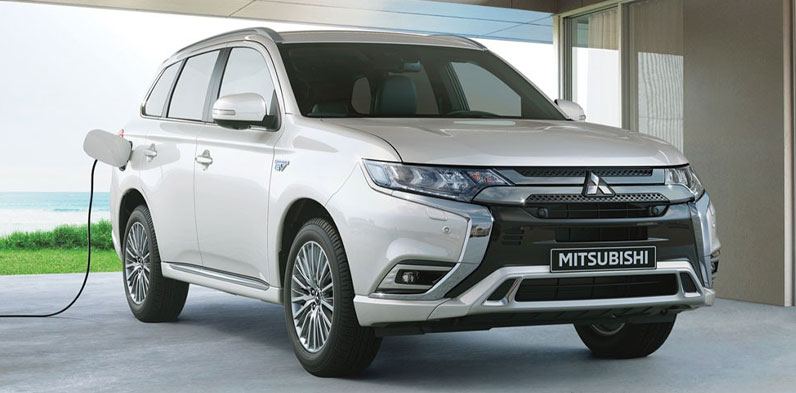 Another anticipated plug-in hybrid is the Outlander PHEV. It's capable of traveling an astounding 22 miles using battery charge.
Its front and rear electric motors efficiently store 60 kilowatts (KW)/137NM and 70KW/195NM, respectively, and when drained, the 45L gas tank takes over.
Aside from its signature grille, it boasts a good number of chromes and carefully designed lines creating a modern and sleek look that extends to the back.
Nissan
9. Patrol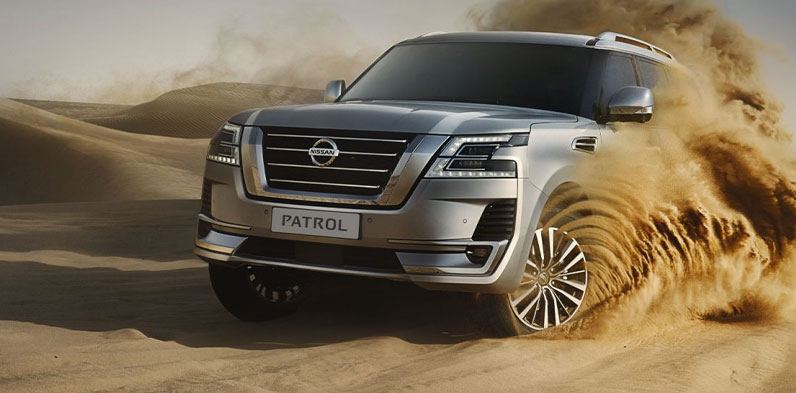 For 2020, Nissan's most admired Patrol retains its chiseled and rugged form despite noticeable updates from its forward bumper up to the lessened chrome details.
Aside from the improved V-Motion grille, premium enhancements include the futuristic daytime running lights, nicely sculpted bumper, and a helpful sequential turn signal that indicates the direction you want to go when driving.
It will be available in two variants: a 4.0-liter V6 variant assessed to deliver 275 hp and 394Nm of torque, and a 5.6-liter V8 that will provide 400hp and 560 NM of torque.
10. Juke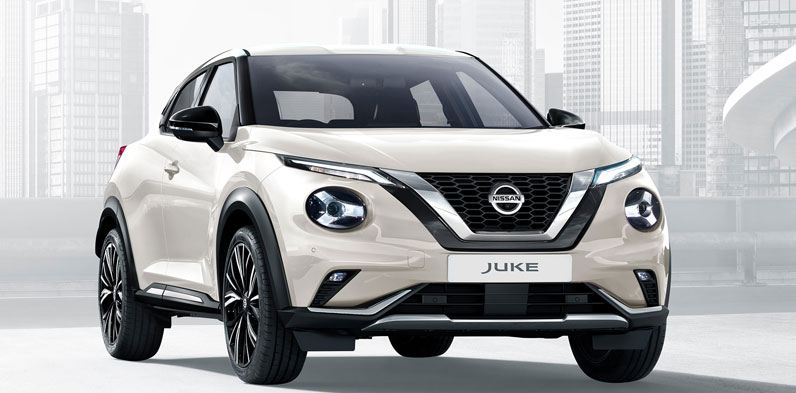 Still a standout is the "attractively quirky" Juke, thoughtfully designed for drivers who want to stay away from the norm but desire edginess, sensibility, and good technology.
The subcompact SUV received a polished look with broader circular headlights, sharp taillights, and an arched roof that slides at the rear making it look a lot like a classic coupe.
Compared to its predecessor, the new Nissan Juke is bigger, flaunting a length of 4,210mm, 1,595mm height and a width of 1,800mm supported by durable 19-inch alloy wheels.
With this, its interior also got roomier. Twenty-three inches of legroom space was added and a useful 15 cubic feet was extended located at the back of the passenger's seat that may be used for cargo storage.
Lastly, it comes with Nissan's Intelligent Mobility that includes a parking mechanism offering useful movements; an e-pedal the assists acceleration; a light lithium-ion battery that can store huge amounts of energy; and an e-Powertrain for Electric Vehicles (EVs).
11. Teana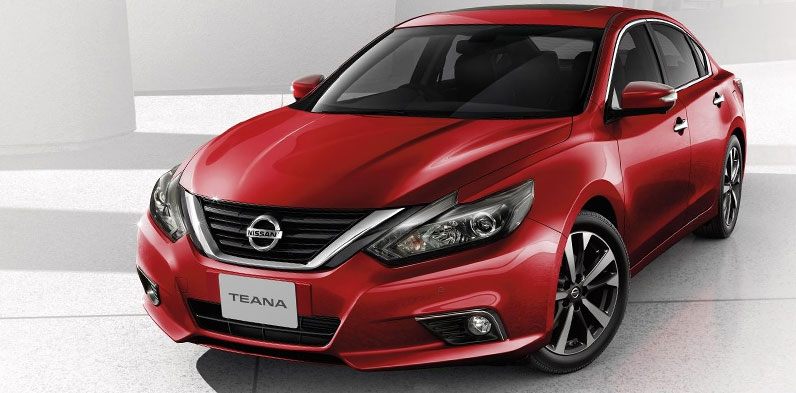 Also known as Altima in other parts of the world, this good-looking, mid-size sedan is suitable for those looking for an affordable vehicle with standard safety features and a competitive fuel economy.
It boasts an appealing look with a prominent front and ample grille ideal for its slender side. Front and backlights are edged giving it an updated vibe.
The Teana's engine varies from 2.0 liter to 2.5 liters, with the latter fitted with an all-wheel drive. Though not offered in hybrid or electrical plugins, its double engine has an Environmental Protection Agency (EPA) fuel economy rating.
12. Almera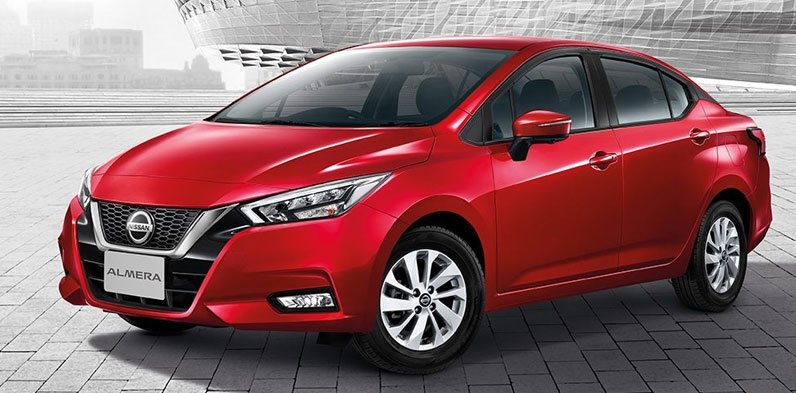 Released with sleek lines and strategic curves in line with Nissan's "Emotional Geometry" concept, the new Almera is dashingly athletic compared to the current model's subdued appearance.
Its front fascia boasts slender headlights and daytime lights that seamlessly match the V-motion grille, a signature of Nissan's design. At the back, the taillights are revised, matching the reconstructed form of the trunk.
In terms of performance, it is supported by a dependable 1.6-liter engine, which can produce 122hp and 155NM of torque. It is also tailored with the Nissan Intelligent Mobility suite providing drivers with valuable assist functions such as a 360-degree exterior view, automatic emergency braking system and rear automatic braking.
13. Leaf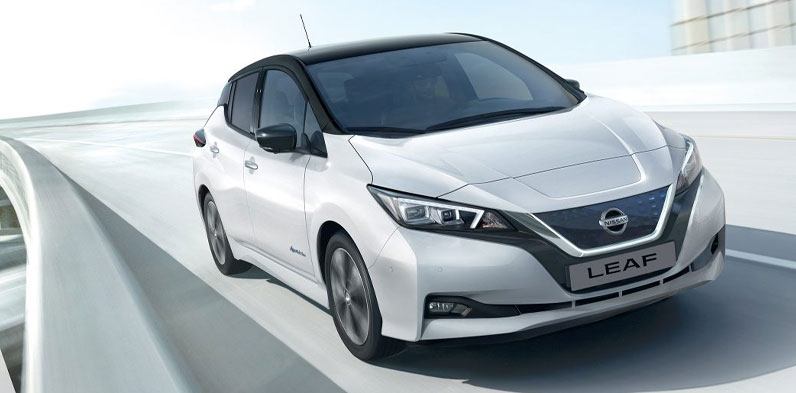 Soon to be released is the Leaf, Nissan's most well-received full electric automobile with 400,000 units sold globally.
This five-door hatch car showcases distinct Japanese designs such as symmetrical curves on the front decorated with a blue wavy mark in the grille and a slightly arched roof that complements its compact size.
The edges and rear proudly bear the "Zero Emissions" emblem, establishing its effort for a clean environment.
On a single charge, the Leaf is expected to run a good 241kms using its 40KW per hour battery generating 147hp and a torque of 320NM.
If you're curious about charging, the version to be distributed in our country is equipped with an e-power or electrified mobility, fully fitting since power stations are currently limited.
(Read: MMDA Wants Faster Processing of Car Insurance Claims To Help Improve Traffic)
Isuzu
14. D-MAX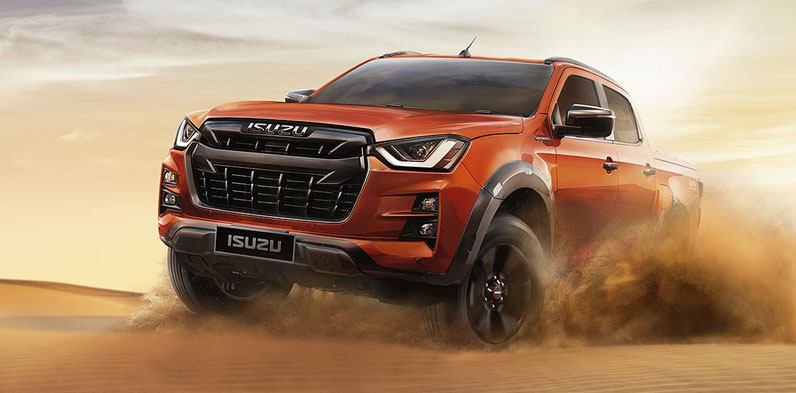 The D-MAX got bolder and beefier with notable improvements such as a wider grille bearing two bars, fresh headlights with daytime running lights, brawny fenders and a useful step located on the rear made to allow for effortless access to the bed.
It will be available in two variants: a 1.9-liter RZ4E turbo diesel engine that produces 150hp and 350NM of torque and a 3.0-liter Blue Power that delivers 190hp and 450NM of torque.
Ford
15. Puma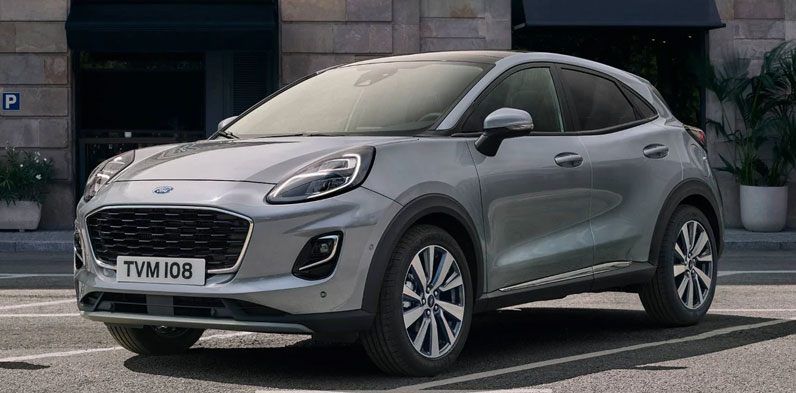 Though a sub-compact vehicle, this crossover's selling point is its cargo capacity which approximately measures 1,125 mm long, 970 mm wide and a height of 430 mm.
The Puma is energized with a 1.0-liter EcoBoost that produces 125hp. A hybrid system version might be offered that comes with an additional 30hp, enabling a total of 155hp and 240 NM.
Aesthetically, it is beautifully fitted with signature headlights like those found in the Ford GT that goes well with its sporty, relaxed look.
16. Everest "Raptor"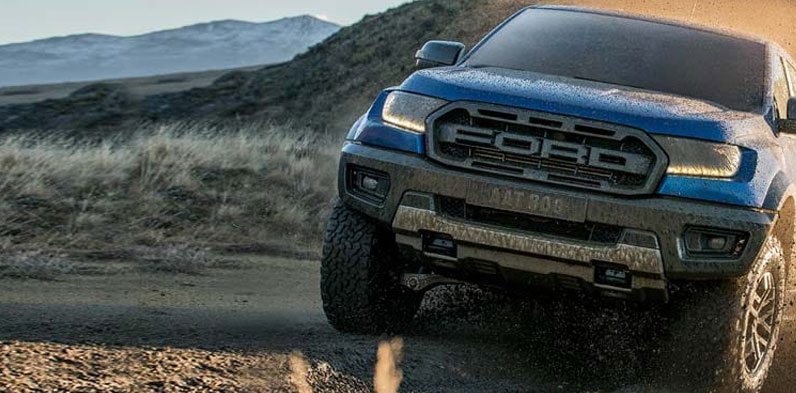 Aside from the updated three-bar chrome grill on its fascia and some minor tweaks on its exterior, the Raptor will be offering more power.
It will be offered in a 2.0-liter engine that comes with either a single turbo capable of 180hp and a torque of 420NM, or the Ranger Raptor's bi-turbo with 210hp and a torque of 500NM.
For safety, it comes with electronic traction and stability controls, rear parking sensors, trailer sway control, hill start assists, anti-lock brakes with electronic brakeforce distribution, and brake assist.
(Read: Quick Guide: LTO Online Appointment And Car Registration, Renewal System)
Subaru
17. Ascent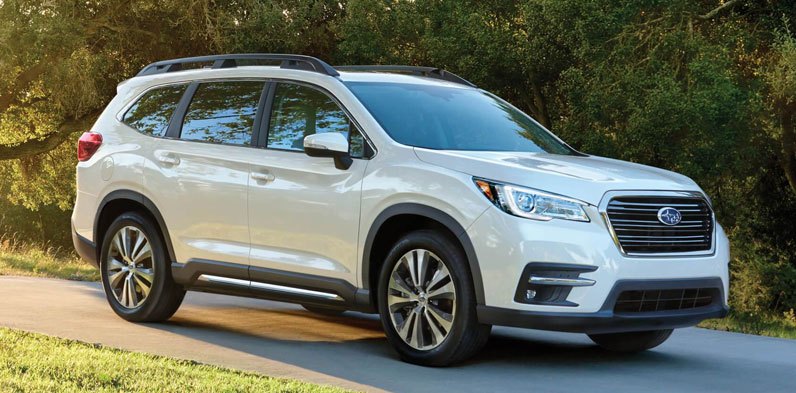 Initially released for the North American market, this is Subaru's largest vehicle to date built to accommodate seven passengers. Now it is expected to grace our roads this year.
Though the name "Ascent" will be changed, expect the same technological perks such as the Subaru Global Platform that delivers responsive steering, higher strength, higher rigidity and lighter weight in the chassis. Additionally, it has an Active Torque Vectoring valuable for its hazard avoidance capabilities and turning performance that comes with perfect steadiness even at high speeds.
Furthermore, it is equipped with a turbocharged 2.4-liter, flat-four engine with an output of 260hp and a torque of 375NM, while its trademark Lineartronic CVT is will be used to power its four wheels.
Lexus
18. LM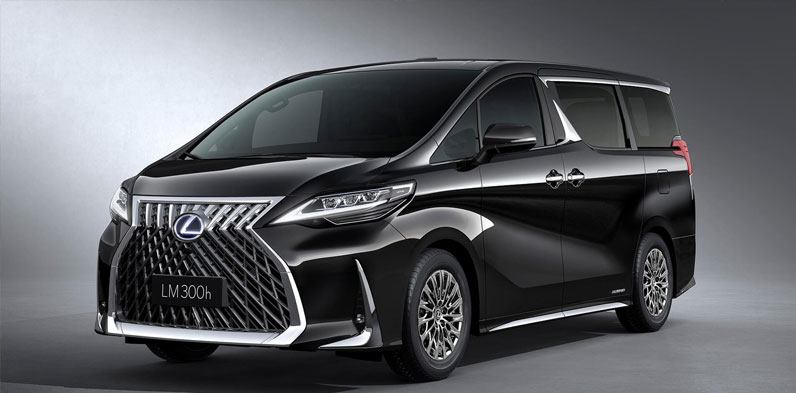 LM, which stands for Luxury Minivan, is Lexus' first effort to introduce an opulent automobile capable of providing a lot of space for four passengers.
The two rear seats are recline-able, made comfortable with a low-density urethane foam that snuggles you perfectly allowing you to enjoy the ride.
In addition, to give riders exceptional relaxation, it has a 26-inch television and a refrigerator, both controllable with a touchscreen panel in the rear seat.
A seven-seater version is available for those who wish to make this a classy family car as its shape, windows, and wheelbase length are based on its sister company's popular model, the Toyota Alphard.
Furthermore, it will be offered in two variants: the LM 350 which has a 3.5-liter DOHC gasoline engine and the LM 300h equipped with a 2.5-liter Atkinson four-cylinder engine with a hybrid system.
(Read: Switching Your Car Insurance Provider: 4 Important Questions To Ask)
Jeep
19. Gladiator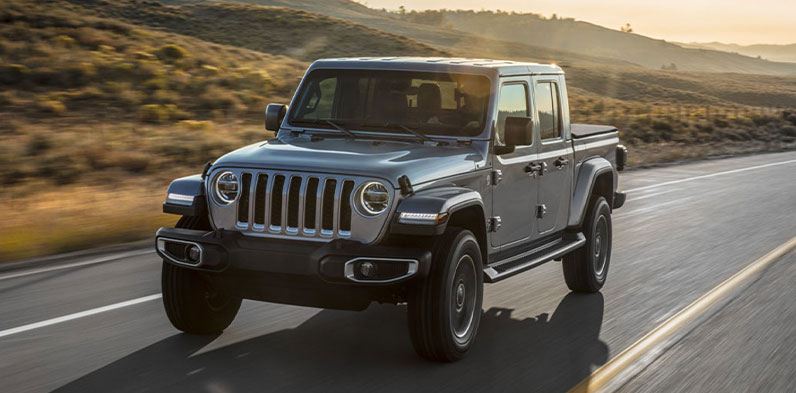 As reported by local reliable motor websites, this off-road beast modeled after the renowned Wrangler will be available in the middle of 2020.
Though no formal announcements have been made regarding the specification to be released in our country, those enjoyed in the US come in four trims namely Sport, Sport S, Overland, and Expedition operated with a 3.6-liter Pentastar V6 engine that produces 285hp and 352NM of torque.
Ferrari
20. Roma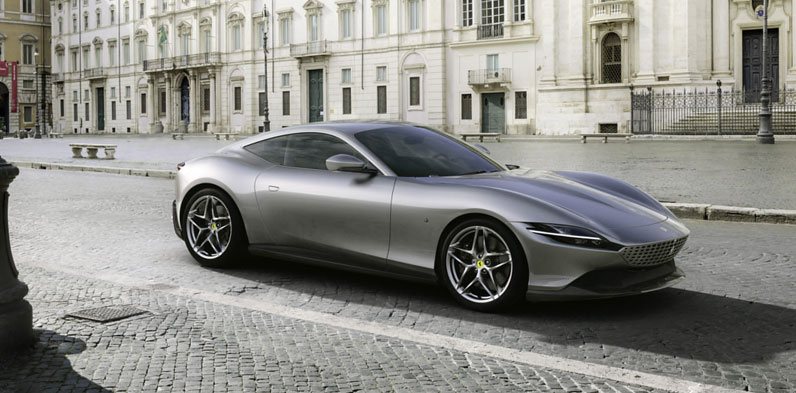 Sexy, carefree, and evocatively styled based on the lifestyle in Rome during the '50s and '60s is the Roma, Ferrari's latest mid-front engine coupe.
Featuring the highly acclaimed 3.9-liter twin-turbo V8 that belongs to the family of engines consistently awarded for four years, the Roma can effortlessly produce 611hp at 7,500 rpm and upgraded with the latest eight-speed gearbox.
Additionally, it comes with useful enhancements such as the Ferrari Dynamic Enhancer, which guarantees secured braking and on the limit handling; Side Slip Control, which maintains and manages ideal oversteer; and the helpful Manettino switch, which customizes the vehicle's maneuvers depending on road conditions or the driver's preference.