The Land Transportation Office (LTO) is digitizing its services, most recently introducing an online appointment system for vehicle registration applicants.
This online system gives applicants the option to skip lines and waiting for hours to process their applications.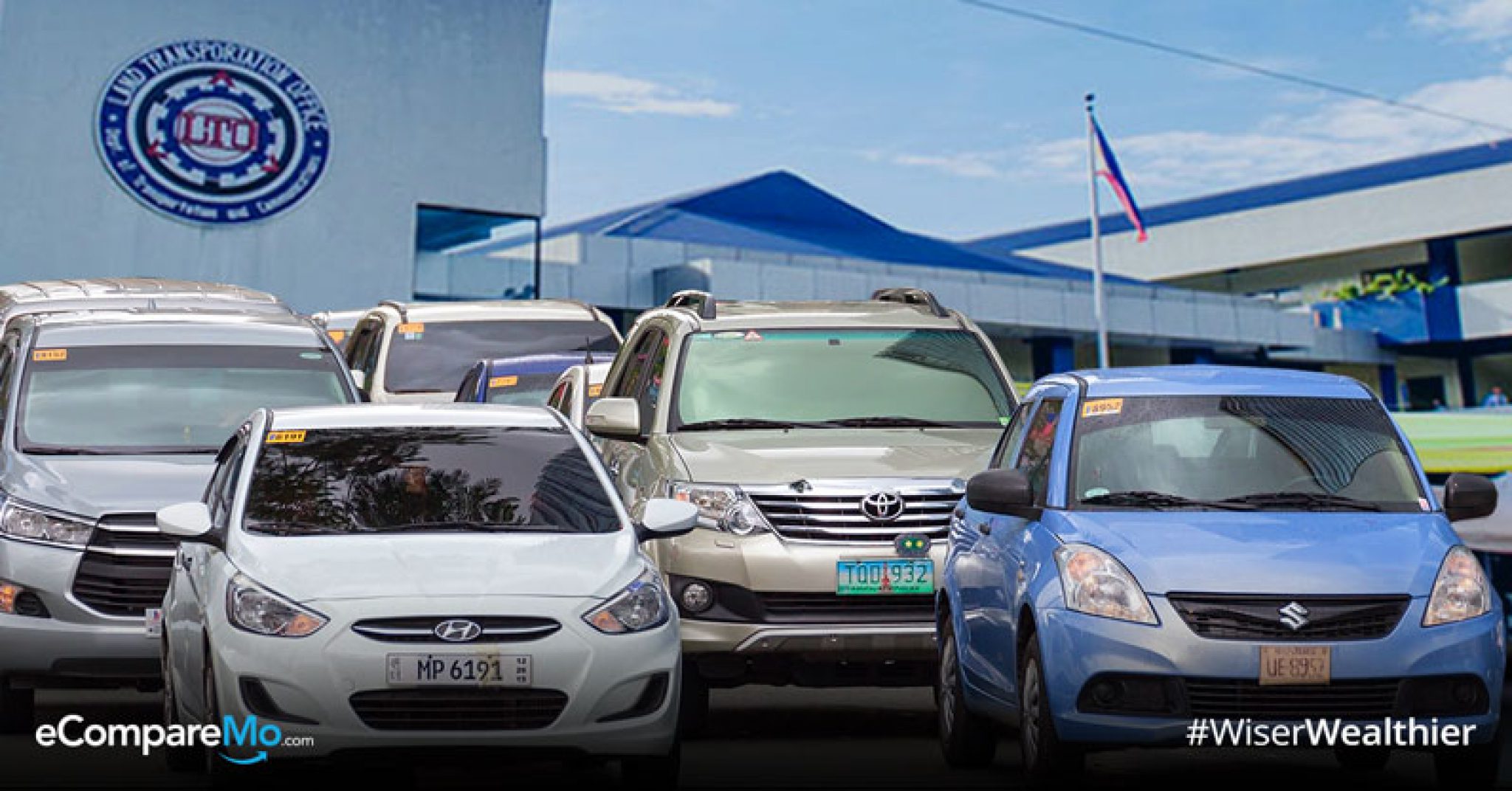 If you're interested in availing of this service, here is a rundown of the LTO Car Registration Online Appointment System.
Why do you need to register your car with the LTO?
Registering your motor vehicle is a required procedure, especially with brand new cars. It sets up a link between the owner/user and the vehicle. This connection will be applied for taxation purposes and possible violation detection.
What are the LTO Online Appointment System Services?
To accelerate the registration process, the LTO is providing the Online Personal Appointment and Scheduling System (Online PASS) that can turn the normally three to four hours process into 30 minutes by establishing a special set lane provided to online applicants.
Take note that the LTO Online Pass is currently applicable only to Motor Vehicle Renewal Online Appointment and Driver's License Renewal Online Appointment.
When is my car registration renewal schedule?
To check the schedule of your car registration's renewal, refer to the last digits of your plate number:
| Last digit of plate number | Scheduled month for renewal |
| --- | --- |
| 1 | January |
| 2 | February |
| 3 | March |
| 4 | April |
| 5 | May |
| 6 | June |
| 7 | July |
| 8 | August |
| 9 | September |
| 0 | October |
With this, your designated week schedule is based on the second to the last digit of your plate number:
| Second to the last digit of your plate number | Schedule or weekly deadline |
| --- | --- |
| 1 2 3 | 1st to the 7th business day |
| 4 5 6 | 8th to the 14th business day |
| 7 8 | 15th to the 21st business day |
| 9 0 | 22nd to the last business day |
After familiarizing yourself with the schedule, you may now proceed with the Online Appointment Process.
LTO online appointment system process
Visit the LTO website. Scroll down and click the "LTO Online Appointment."
On the next page, choose "Motor Vehicle Renewal Online Appointment."
Make sure you read the Terms of Use as it contains details about the use of this feature. If you agree with the stated conditions, click the small box "I consent and agree to the following:"
Key in the Captcha shown in the "Input Symbols" box then click "CONTINUE."
On the next page, carefully key in all information. Double check then click "NEXT."
Pick your preferred LTO branch with the date and time.
Wait for the confirmation message that will be sent on the email you provided. Save/Print this confirmation message as it will be used on your anticipated renewal.
In addition, you may view the status of your schedule through the "Check Existing Online Appointment" feature. To verify, go to https://www.lto.net.ph/LTO/Online and type in the provided Authentication Code.
Take note that if you can't log your chosen date because its either filled or the site is temporarily under maintenance, you can still walk in to process your transaction.
LTO car registration renewal Process
1. Get together the following requirements:
Clear Photocopy of Certificate of Registration (CR) with Official Receipt of Payment (OR)
Owner's Taxpayer ID number (TIN)
Certificate of Emission Compliance (CEC)
Approved and carefully filled Motor Vehicle Inspection Report (MVIR), click here to download: http://ltfrb.gov.ph/wp-content/uploads/2017/10/F.-UNIT-INSPECTION-FORM.pdf
Appropriate Insurance Certificate of Cover (COC)
2. Visit the branch you chose on the online appointment system.
3. Proceed to the transaction counter and submit all the requirements to the attending officer
4. Present your duly filled MVIR and have your car examined by the authorized Motor vehicle Inspector.
5. The following fees will be paid once you're called at the cashier:
| Particulars | Renewal Fee |
| --- | --- |
| Initial Fee | P1,000/category |
| Renewal Fee | P400/category |
| Stickers and Tags | P50 each |
| Regular Plate | P450 |
Note that if you committed penalties, here are amount/s to pay:
| Penalty | Fee |
| --- | --- |
| Late Registration | P100 for motorcycles, P200 for other motor vehicles |
| More than 1 year late but not beyond 1 year | 50% of Motor Vehicle's User Charge rate plus renewal |
| More than 1 year late but without any apprehension records during this period | 50% of Motor Vehicle's User Charge rate plus renewal |
| More than 1 year late with apprehension/violation records during this period | 50% of Motor Vehicle's User Charge rate plus renewal for each overdue year |
6. Settle all fees then get the original receipt.
7. Wait at the releasing counter. When your name is called, get the CR, plates, and stickers.
Brand New Car LTO Registration Process
LTO Online Pass doesn't facilitate brand new car registration as it demands further verification but fortunately, car dealership companies offer to process them on their buyer's behalf for free.
Still, as an added skill and to acquaint yourself once it's your turn to visit LTO for renewing purposes after 3 years, here are the process on how to register your brand-new car:
Identify the category of the vehicle to be registered.

If its domestically produced, the owner is required to submit:

Motor Vehicle's Original Sales Invoice
Certificate of Stock Report
Certificate of Quality Control
Philippine National Police-Highway Patrol Group Motor Vehicle (PNP-HPG MV) Clearance Certificate
Carefully filled MVIR
Appropriate COC
TIN of the registrant

For vehicles bought outside the country:

Commercial Invoice of the car released by the country it came from
Bill of Lading
Bureau of Customs Certificate of Payment
Certificate of Stock Reported
Sales Invoice of the Car
PNP-TMG (Traffic Management Group) Motor Vehicle Clearance Certificate
Carefully filled and endorsed MVIR
Appropriate COC
Certificate of Public Convenience validated by the Land Transportation Franchise and Regulatory Board (LTFRB) for motor vehicles that will be for rent
TIN of the registrant

For owners of locally constructed vehicles, bringing your valid and complete requirements, visit the LTO regional office branch where the sale occurred.
For vehicles bought outside the country, your required documents will only be accepted at four assigned district offices:

Pasay District Licensing Center: Domestic Road, Pasay City (Telephone:(02) 851 0987)
Caloocan District Office: Butel Building, Araneta Avenue, Caloocan City (Telephone:(02) 361 3884)
Diliman District Office: LTO Main Compound, East Avenue, Diliman, Quezon City (Telephone: (02) 709 3053)
Quezon City District Office: Butel Building, P. Tuazon Boulevard, Cubao, Quezon City (Telephone (02) 723 7740)

Proceed to the transaction counter and pass your requirements that will be assessed with fee computation. Clearance will be released by the evaluator.
When your name is called at the cashier, pay for the fees and get the Official Receipt.
Wait at the Releasing Counter for your CR, stickers, plates and other relevant documents.
Tips for an easy LTO Car Registration Renewal Process
1. Do it in advance
Take advantage of the fact that the LTO allows one-month advance processing of motor vehicle renewals as it enables you to be more productive and eliminate the risk of paying penalties due to late registration.
2. Double check everything
Before you proceed to your designated branch, make sure to double check all needed documents as the LTO is very strict when it comes to renewal requirements.
3. A car is a reflection of its owner
Make sure that your vehicle is in top condition for inspection. Visit your trusted auto repair shop a day before your renewal and ask for an engine tune up plus change oil for the emission test.
4. Bring your essentials
Ballpen. To be used for filling up needed documents at their office
Long plastic envelope.For easy access and a better view of your needed papers
Inside your trunk:
Early warning device
Car Repair kit
Spare tire
5. Go early, leave early
On your scheduled day, arrive as early as possible to speed up your renewal and skip avoidable queues.
Go there before 7 am and if possible, on Tuesdays to Thursday, which are considered non-peak days.
6. Wear something comfortable but presentable
Note that you will be entering a government office that has a dress code. Avoid wearing sleeveless undershirts for men and revealing dresses for women.
7.Waiting time can be productive
Bring a book, tablet or anything that will make you productive to slightly divert your attention while waiting for your turn but don't be too preoccupied and make sure you are aware of your surroundings.
8. Respect everyone you deal with
Make your transaction easier by thanking people who assisted you throughout. Stay pleasant and always be patient.
9. There's no such thing as a shortcut
Avoid talking with anyone promising faster renewals or commonly known as fixers. Report them immediately to an authorized LTO personnel. \
FAQs
What do I do if I lose my car's Certificate of Registration?
Take note that when you lose you car's certificate of registration (CR), it is prohibited to drive the vehicle or even renew the registration and sell it.
To replace the lost CR, you must apply for a legal duplicate. Here are the steps:
Secure the following required documents

• Registered owner's Notarized Affidavit of Loss/Mutilation

• Current OR/CR

• Carefully filled MVIR

• Two valid IDs of the registered owner

Proceed to the transaction counters and submit your complete requirements. All documents will be verified by an evaluator with the fees.
Your car will be checked by a Motor Vehicle Inspector to confirm details against the MVIR.
Once your name is called, go to the cashier and pay for the charges. Obtain the OR.
Wait for your turn at the Releasing Counter where you will obtain new CR, stickers, plates and other important papers.
Is there a penalty if my LTO renewal falls on a weekend or a holiday?
No, as per Memorandum Circular No. 2018-2131, the penalty will not be enforced if the deadline for Motor Vehicle Registration and Renewal of License falls on a weekend or holiday, but it must be paid immediately on the next working day.
Do new cars need stenciling upon LTO registration and renewal?
No, as per Republic Act No. 11032 or the Ease of Doing Business and Efficient Delivery of Government Service Act of 2018, brand-new vehicles do not need stenciling upon LTO registration and renewal.
Can I travel even though I still don't have my plate number?
No, as per Republic Act No. 4136 "No four-wheeled motor vehicle can be used either driven or operated without being registered with the LTO."
Offenders will be stopped on the road and the driver must present the OR/CR of the vehicle plus a P5000 fine will be imposed.
If the lawbreaker fails to present a OR/CR, he/she will be asked for the automobile's reported Certificate of Stock, sales invoice dated within 7 days and COC dated on or after date of sales invoice.
If, for some reason, no valid documents can be provided, the driver will be fined P10,000 with citing for reckless driving and the car will be impounded.
Can I use my brand-new car with no OR/CR?
Yes, you may use your newly purchased vehicle without OR/CR but only for 7 days based on the date of your sales invoice.
Normally your car dealer provides your CR within 7 days after the sale but if they fail, you can file a complaint for a violation under the Consumer Protection Act citing unjust and unconscionable sales act.
My license plate got damaged, what should I do?
Take note that driving a car with a damaged plate number can cause you to pay a fine or worse get your vehicle impounded.
To replace a damaged license plate:
Proceed to your designated LTO branch and file for an affidavit of mutilation.
Provide the following LTO requirements:

• Certified True Copy of OR/CR

• Carefully filled and approved MVIR

• PNP-HPG Clearance

Let LTO inspect your vehicle and provide your duly accomplished MVIR.
Proceed to the cashier and pay for the replacement plate. Obtain your proof of payment.
Secure LTO's authorization to utilize an improvised plate with a 90 days validity.
Only a few years ago drivers would dread the idea of renewing their motor vehicle's registration as it took them a whole day to complete the transaction.
Fast forward to today and recent reviews coming from satisfied applicants rave about LTO Online Processing System's easy and efficient service. According to them, an application can be accomplished in just an hour, depending on the branch.
About the author
---