Is your car insurance policy up for renewal? Maybe you are asking yourself, "how do I change my car insurance?"
There are a lot of car insurance providers out there and now might be a good time to show around and look at what they are offering. You never know you might be able to get a better deal.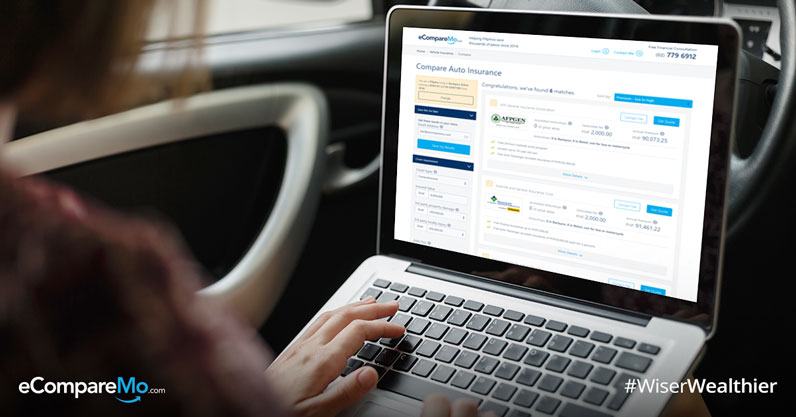 What are the risks of changing insurance companies or car insurance policy change fees? If you are still in the process of finding a car insurance provider that best suits your budget and needs, here are four important questions you need to ask—and find answers to.
How do I change my car insurance?
When you cancel your previous insurance policy, it is best to inform your provider through writing.
You can mail them a written letter or send them an email even if they don't require it. This is to ensure that you have a written record of your request and the date of your cancellation to avoid confusion.
Prior to canceling your current insurance policy, see to it that you have already chosen a new insurance policy. The last thing that you would want is to find out your newly acquired policy is not active, or that the rate that you were quoted is not comparable to the services that you are receiving. This will leave you struggling to either find a new policy or get stuck at a higher rate than you expected.
Also, your previous policy can sometimes be canceled subsequent to the acquisition of your new one, even if you did not cancel it right away. If you find yourself under this situation, ask your past insurance provider about their guidelines for retroactive cancellations.
In most cases, they will be asking you to provide a copy of your new policy with the date of its enforcement as proof of your car's insurance. This seves as an assurance that you have already switched to a new provider and that no claims and liabilities will be appealed to them.
Can I switch car insurance at any time?
We are all familiar with the importance of having a car insurance and it is highly advised to never go without it. Because of this, you need to be aware of the best time to cancel your policy.
Technically, you can cancel your car insurance policy anytime. The manner of how and when you cancel it will determine if you will be charged with a penalty or not. It is best to request the cancellation of your insurance policy ahead of time to avoid a penalty.
Cancellation fees vary depending on your premium and the provider. Different providers have different guidelines when it comes to the cancellation of a policy. It is important to look at the fine print of your insurance package or speak with an authorized representative first to avoid the hassle of penalties and delays.
Keep in mind that the best time to cancel your car insurance is after you have another policy set in place. You don't want to leave you, or your car uncovered in case an accident occurs.
Also, just because you can cancel your policy at any time does not mean you should. Acquisition of car insurance is a sign of financial responsibility. Without car insurance, you could be subjected to bigger expenses.
In the Philippines, you are required to have comprehensive third-party liability insurance (CTPL) when you register your vehicle with the Land Transportation Office (LTO).
What is the car insurance policy change fee?
As mentioned before, different car insurance policy providers will have different guidelines and procedures when it comes to the cancellation of the policy. You should check if your provider will ask for a car insurance policy change fee.
When you decide to cancel your policy prior to its expiry date, your insurance company can either pro-rate or short-rate the refund that you will receive.
In cases of pro-rated cancellation, you will be refunded only the total amount of the coverage that you were not able to use. Take for example a 12-month policy, if you decide to cancel after six months, you will only be refunded the other six months' left worth of coverage.
On a short-rated refund, however, your provider would require a penalty for early cancellation.
The best thing to do is to find out first which approach your insurance provider follows when it comes to the cancellations of policies.
In some cases, the savings that you can secure by switching policies may cancel out the charges. But if not, consider making the switch on the date of your renewal instead of canceling it mid-term.
What are the risks of changing insurance providers midway?
When you transfer to a new insurance company, any discounts and promos availed to you by your previous policy will be deemed forfeit.
Consider the impact of the rates offered to you by your chosen provider and compare and contrast with your old policy. Try deliberating if the new company will give you the freedom of enjoying the premium that you are paying for and save a few more pesos.
Keep in mind the penalties for early or in-between cancellations depend on the circumstances. By ensuring you are aware of the full impact before you make the change, you can assure yourself of a smooth and fast switch between car insurance companies.
About the author
---