Uber Vs. Grab: Which Serves As A Better Part-Time Job?
3 min read
Transportation in the Philippines has been one of most the talked-about issues for the longest time. Luckily enough, the inception of app-based services, such as Uber and Grab, gives commuters a reliable option that makes their life easier. This has drastically changed the traditional way of standing in a corner of the street and waving at taxi drivers for hours.
Uber and Grab have been effective modes of transportation in the country since their launch a few years back. These two well-known ride-hailing transportations bring various benefits to both commuters and drivers.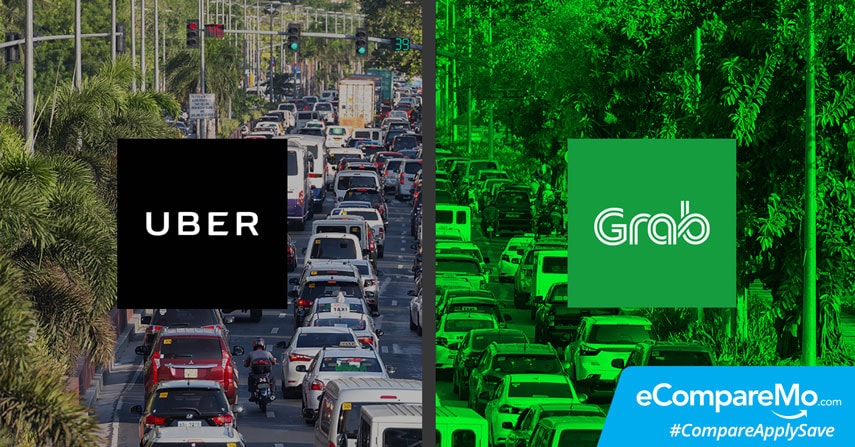 Let us take a look at how Uber and Grab changed the transport system and paved way for a new means of generating extra income.
Avenue for part-time job
Apart from being a mode of comfortable and affordable public transportation for the public, Uber and Grab have been an efficient avenue for drivers and operators to earn extra cash.
Seasoned drivers as well as young professionals have opted to start an Uber or Grab business as a part-time job and even as a lucrative full-time job. If you have a vehicle, a reliable mobile phone, and internet load, you can start your journey as a Grab Peer or Uber Partner.
The cost of being an Uber or Grab Driver
Just like in any professional endeavor, you need tools to be well equipped in the path you take. Here are a few of the expenses of an Uber or Grab driver:
Mobile phone and load
Internet access is important when you are driving an Uber or Grab car. You can spend P350 per week, or P1,000 to P1,400 a month, depending on the internet plan you will use.
Car maintenance and car wash
Having at their best condition is one of the primary features of Uber and Grab vehicles. It is important to shell out extra bucks to maintain the condition of your vehicle. You can spend P1,200 per month in car maintenance, and P200 to P300 in car wash per session, depending on the services that you choose to avail.
Vehicle insurance
Getting a commercial vehicle insurance for your Grab or Uber will free you from problems that may arise when filing for a claim, as opposed to insuring your unit as a private vehicle. You may request for a free car insurance quote here.
Food
Food is the driver's fuel to combat the heavy traffic in Metro Manila. A driver can spend P700 to P800 per week.
The return of investment
The return of investment depends on the frequency of your driving hours. Of course, the more time the driver spends on the road, the more income he/she will generate.
To see how much a driver can earn, here's a breakdown of fare rates of Uber and Grab.
| | | |
| --- | --- | --- |
| Rates | Grab | Uber |
| Flag down/base | P30 | P40 |
| Succeeding distance | P12 (per KM) | P5.70 (per KM) |
| Time | No charge | P2 (per minute) |
As shown in the fare table above, the base fares of Uber and Grab don't vary much; however, the difference in their charges varies depending on the distance and time traveled throughout the trip.
Additionally, the base fare for a premium service of Grab is at P70, while UberBlack is at P90.
On top of these fare rates are the surge prices that these transport systems will cost the rider. Furthermore, Grab has an increased rate during rush hour that may go up to 1.5 times the standard rate.
Apart from the income generated through fares, these two ride-hailing transportations offer special perks and rewards to their drivers.
For example, Uber offers rewards, such as discounts and freebies to car maintenance shops and gas stations around the metro. With this, drivers can cut this from their monthly projected budget.
Key takeaway
In summary, Uber and Grab don't only bring benefits to commuters but to drivers as well.
As a potential driver of this ride-hailing service, consider the base fare, perks, and rewards that you can get when choosing between these two popular transport services. After all, your goal is to maximize the use your vehicle and generate extra income.