Toyota Enters Ride-Sharing Sector With Billion-Dollar Investment In Grab
2 min read
Now that Uber has merged with GrabTaxi (Grab) in the Philippines, there's another big investor working to get behind the leading ride-sharing company in Asia.
Japanese car company Toyota announced earlier on June 13 that it will be investing $1 billion in Grab. Toyota is looking into "achieving connectivity for Grab's rental car fleet across Southeast Asia, and at rolling out various connected services throughout the region that utilize vehicle data."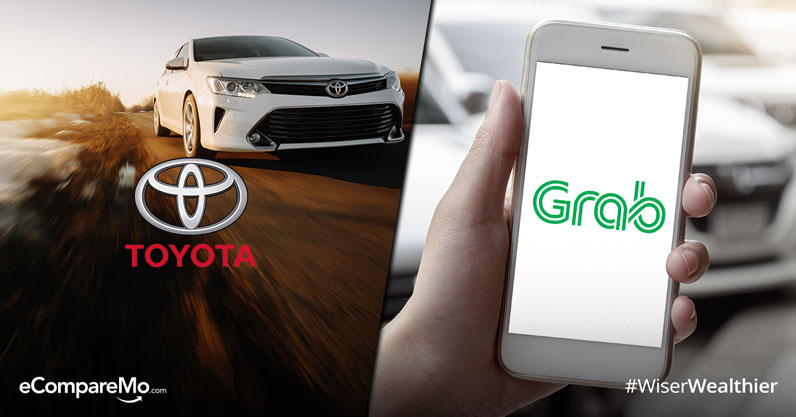 This is all in line with Toyota's plan of taking on a "once-in-a-century" challenge. This "profound transformation," as announced by their president Akio Toyoda, involves "transforming Toyota from a car manufacturer to a mobility company."
This investment with Grab is only the first step toward Toyota's new mission: To "provide various services involving the movement of people around the world."
(Read: What Does The Sale Of Uber's Southeast Asian Business To Grab Mean For Filipinos?)
One Toyota executive will already be joining Grab's board, and another serving as an executive officer, as the car company's partner of choice for ride-hailing in the region.
Grab noted that this investment is the biggest of its kind between an automotive manufacturer and the ride-sharing sector.
"As a global leader in the automotive industry, Toyota's investment in Grab is based on their conviction in our leadership in driving the adoption of new mobility solutions and expanding [online-to-offline] mobile services, such as GrabFood and GrabPay, in the region," Grab president Ming Maa said in a statement.
The demand for change
Advancements in new technologies can be a threat to car companies like Toyota, thus their move into other related business sectors.
Just last year, Toyota sold its stakes in Tesla after a six-year partnership. They first got together in 2010 with Toyota buying three percent out of Tesla's $50 million.
This partnership produced the RAV4 electric vehicle, which sold over 2,500 units.
(Read:  This Is How Much It Will Cost You To Own A Tesla In The Philippines)
In 2014 to 2015, Toyota went on and launched their very own hydrogen-powered electric car, the Toyota Mirai. This rivals Tesla's electronic cars, but it's a feat that Elon Musk called, "incredibly dumb."
The competition between companies looking into alternative transportation is fierce and slightly controversial. Witness the ongoing debate over battery-powered vehicles and hydrogen-powered ones. But it's getting quite obvious that more and more companies, big or small, are getting into the whole corporate social responsibility/eco-friendly companies trend.
What was once done as a Public Relations activity is now at the forefront of businesses because of the growing awareness of consumers (or rather, social pressure).
According to a Forbes article on Corporate Social Responsibility Trends to Look For in 2018, one thing to expect from companies is efforts to actively contribute to "climate resilience."
"To protect their businesses, supply chains and communities, companies must invest in innovative technology, redefine business models, and support policies that can address critical climate-related challenges," reads the article.
The article also predicted that in 2018, the expectation is that "companies will continue to expand their activism on, and investment in, the issues that matter to their employees, customers and communities."
Other sources:
www.cnbc.com/2018/06/12/toyota-will-invest-1-billion-in-southeast-asian-tech-company-grab
www.rappler.com/business/204800-toyota-investment-ride-hailing-company-grab-asia
www.taipeitimes.com/News/biz/archives/2018/05/10/2003692810