Top Sideline Businesses You Can Literally Start From Your Office Desk
5 min read
Financial advisors often encourage starting a business to secure another stream of income. Regular nine-to-five jobs alone won't guarantee your fortune is what they say.
Sounds simple, right? The truth is, while a regular day job sounds uncool because you're working for someone else, it certainly is more stable. Regular employment has its perks, like health insurance, a steadily growing income, and even a retirement package for the long-term.
It's going to take a lot of guts to strike out on your own. However, there's a happy middle ground you can try to see if running your own show works for you.
This middle ground? An online business. You still get to enjoy your regular job, while you try your hand at a business idea. And unlike a brick-and-mortar shop, starting a business on the side won't require much capital or legwork.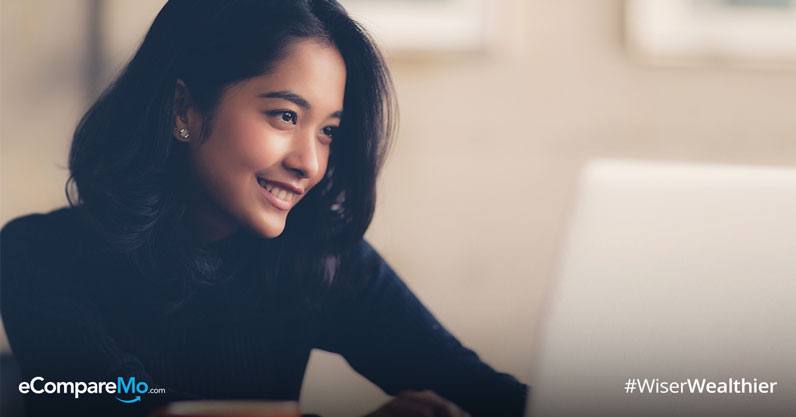 All it takes is your creativity, and finding an area of need you could to fill in. Take it as a test run. You'll then see if you're apt for business or not, without the risk of losing a lot of cash. But of course, you have to be mindful about managing your time–you'll essentially be taking on two workloads, and devoting your company's time and resources to your side business doesn't win you points for professionalism. This could get you fired.
Think you're ready to take on the challenge? These viable online business options can help get you started.
Online selling/eCommerce
This is the most common online business idea. You can be a merchant for Lazada or Zalora for products you want to sell. Post items for sale, whether old or new, through OLX and Carousell. For exclusive and personalized items, you can post them via Instagram, Facebook, Shopee, or even Amazon.
Items sold easily regardless of the number of followers you have on social media are makeup and skincare items, clothing and shoes, especially branded items. Take advantage of specific Facebook pages to post and sell these items.
Subcontracting online jobs
Full-time home-based employee? Find yourself with steadily growing jobs that are starting to become way more than you can handle?  You can manage this through subcontracting. Delegate these jobs to other freelancers, and pay them in return. This can help grow your income and expand your networks, too.
Travel booking
Do-it-yourself (DIY) travel is becoming more and more popular with millennials. You can try posting your own weekend travel itineraries and offering it at a price for other people to join in. Here you can build your own travel community, and share the fun and adventure with them. This of course entails risks, so further research and precautions apply.
You can also start your own online travel agency with a small capital. Register your business, and you can already start online booking for clients even if you don't have an office space yet.
Stock or Forex trading
Money that's just sitting in the bank or a growing disposable income are both good sources of potential smart investing funds. Invest some of your savings in stocks or ForEx. Learn the ropes, enroll in some classes, and you're well on your way to making more money off of Stock Exchange and Forex trading.
eBook writing
Share your expertise through eBooks and earn a steady stream of income by selling them via Amazon, your own website or blog, or even posting the link through social media. You may also sign up as a mentor and post your lessons through Udemy or Youtube.
Graphics design
As a creative, you're just brimming with so much business potential. Clients abroad are always willing to work with remote designers on diverse projects. You can even form a team of designers and start your own little firm.
If you don't want to lend your skills, you can sell your own line of T-shirt designs, digital prints, some of your art, or basically any type of creative output that you can do or think of.
App/Web development
Techies are earning a lot of money making unique apps or selling their web development services. You can work solo, or collaborate with others. Some people have ideas for their own business or apps, and if you have the skills to help them become a reality, you could be looking at quite the financial windfall.
Stock photography
Budding photographer? Share your files of awesome or relevant photographs online and earn some extra money. Upload them through stock photo companies like Shutterstock or iStock, where you'll earn royalties each time someone purchases your photo for their own use. Eventually, you can build your own website, manage your own content, and take home your own royalties.
Food catering/delivery
Does your home-cooked baon rival your officemates' restaurant orders? Consider entering the food business One way to earn from your culinary prowess is to post your planned meals a few days ahead, so you can take advance orders. Try making snacks like cupcakes or cookies, or make large batches of leche flan, and you'll be raking in big bucks come merienda time.
Video editing
Another skill that's paid serious money is video editing. You will find clients through your network, referrals from friends, or via freelance websites. You can even start vlogging for your own niche and posting these videos via Youtube or your own website. Start editing your demo reel now!
Personal Brand Strategist
If you're skilled in the areas of public relations or personal branding, you'll find inspiration with the likes of Loy Machedo, who's changed the game with his own promotions of Personal Branding services. You can be a consultant, or a full-time strategist for certain clients–it's all up to you.
Commission-only sales
Real estate and talent management are just some of the opportunities you can get into if you have contacts in these industries. If you think you can multi-task — manage negotiations and contracts along with your regular job– then this one's worth exploring. This is especially promising if you have a diverse network and you're good with sales and customer service.